The changing of the seasons marks a changing of the guard for wines too, as reds overtake whites and roses in popularity.
Well ... normally that is! Our recent weather has been remarkable, and topping 20degC in July recently, for the first time since records began, was simply extraordinary.
Who wouldn't reach for a cool white?
Clear, sunny skies do lead to crisp evenings though, and today's collection of reds will warm your soul on a cold night, while doing your wallet a favour too, as promo prices should see these all sub-$20.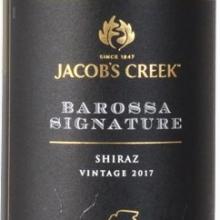 2017 Jacob's Creek Barossa Signature Shiraz
Price: $19.99
Rating: Excellent
Rich and appealing nose of smoke, spices and pepper, with hints of vanilla and herb. Powerful fruit in the mouth with added complexity from dustiness, earth and black tea. Darker fruit spectrum fleshing out nicely with aeration offering immediate accessibility, yet the fine tannic backbone suggests potential too. 
Lovely flavours and real drinkability.
2016 The Lindsay Collection The Selector Barossa Valley Shiraz
Price: $22.99
Rating: Very good
Fragrant and perfumed, red berry fruits, oak scents, a little char. Slinky entry, squishy berries, chocolate and while bigger framed, there's a light touch to this too, with the sweeter fruits countered by freshness and bright acidity.  A little coffeed oak appears with time, as the wine fattens up, showing good length.
An appealing glass of wine.
2017 I Am George Langhorne Creek Shiraz
Price: $22.99
Rating: Excellent
The nose oozes richness with darker fruits, wild, funky hints and an aged balsamic-like top note evolving beautifully with aeration. Real power here, the fruit filling the palate with a mix of dark and red berry fruit and spice, nicely seasoned oak in support.
A meal in a glass, and precisely what you'd expect in a glass of Aussie shiraz.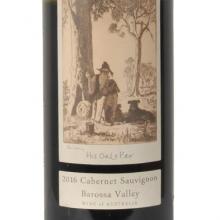 2016 The Lindsay Collection His Only Pair Barossa Valley Cabernet Sauvignon
Price: $22.99
Rating: Very good to excellent
Intriguing nose. Raspberry/blackcurrant fruit, brambly wild herbs, funk, menthol and a whisper of sour cream. Nicely weighted in the mouth, supple with good fruit intensity and an underlay of wild herbs before the tannins and acidity rush in on the finish.
This comes together nicely in the glass, building to an appealingly fragrant, lip-smacking close.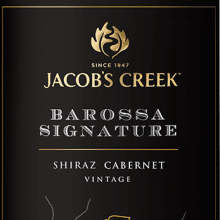 2017 Jacob's Creek Barossa Signature Cabernet Sauvignon
Price: $19.99
Rating: Excellent
Classic cabernet nose of blackcurrant and crushed leaf; a little earthy dustiness too. Fragrant and elegant. Richly silky entry, powerful and intense, filling the palate, managing lovely balance. Little notes of complexity pop up as the wine evolves gracefully in the glass. Neatly judged tannin and acidity and a long herb-accented finish.
Lots of pleasure to be had here.
wwwjacobscreek.com
2017 I Am George Limestone Coast Cabernet Sauvignon
Price: $22.99
Rating: Excellent
Eucalypt and freshly sawn timber, cassis and black cherry. This shows finesse on entry and brightness to the fruit, highlighting blackcurrant with a little herbal underlay. Quite powerful tannins and brisk acidity that gets the salivary juices flowing, before flowing to a long, eucalypt-tinged close.
Huge appeal — the lip- smacking tanginess leaves you crying out for another glass.