When I taste the wines for this column I do so blind.
The bottles are covered in foil to hide their identity.
Sometimes I have to decant wines into another bottle, so that all look the same.
In that case, I decant all the other wines so that they are on a level playing field.
I, and my dynamic tasting duo of Collins and McLaren, enjoy the frisson of ``the reveal'', discovering which bottle is which.
The top two wines today were like chalk and cheese; one hedonistic, the other contemplative, yet both fascinating in their own right.
They led a sterling pack.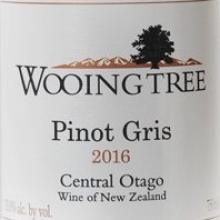 2016 Wooing Tree Central Otago Pinot Gris
Price: $32
Rating: Excellent to outstanding
Attractive and complex nose: florality, white flowers, quince, marzipan and nuts. A lovely entry made tangy and zesty by a touch of spritz. Dry, yet with fruit sweetness, quince and almond to the fore on the delightfully textural palate framed by a freshening lick of acidity. 
Assured and delicious now, a study in poise and balance.
2017 Te Kano Central Otago Pinot Gris
Price: $27
Rating: Good to very good 
Brightly appealing nose loaded with pear and fruit sherbet and a hint of ripe nectarine with aeration. Creamily textured palate accenting the pear and stonefruit, though those flavours taper. Some chalky grip on the mid palate has a touch of bitterness. Warmth on the close.
Becomes more tangy, zesty and fresh with time.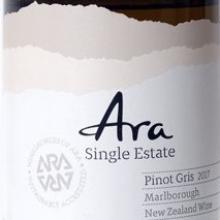 2017 Ara Single Estate Marlborough Pinot Gris
Price: $17
Rating: Very good 
Relatively delicate and restrained nose with toast, pear and floral notes. Deceptive palate that initially seemed underpowered but grew very nicely in the glass to confound my earlier judgement, revealing creaming soda and stonefruit, supple and mouthfilling texture, rather fine balance and a tasty close.
A bit of a slow burner.
2016 Montana Reserve Hawke's Bay Pinot Gris
Price: $17
Rating: Very good to excellent  
Intriguing nose of lanolin and smoke; a sweetly fruited top note. Concentration on the palate, real richness here, showing spices and stonefruit with a beguiling bittersweet note from the fruit kernel nuances. Superb drinkability leading to notes of cashew nuts on the long close. 
Very good value for money.
2017 Lake Hayes Central Otago Pinot Gris
Price: $20
Rating: Very good to excellent  
Struck match, bread dough and savoury notes; the fruit opening up in the glass. Texture and richness on entry, once again savoury, showing cooked apple and stonefruit with a touch of apricot kernel adding a counterpoint. Freshness here and a nutty close. This becomes zestier and lip-smacking with time. 
You really want another sip of this.
2017 Pa Road Marlborough Pinot Gris
Price: $18
Rating: Excellent   
Leads with struck match, grilled nuts and soapiness (in a good way). Richly viscous palate offers quince flavours, spice and nuts, though rather than a fruit-driven style this is founded on texture and nuance. Impeccable balance, complex and full of interest with a long, satisfying finish.
A wine to contemplate.