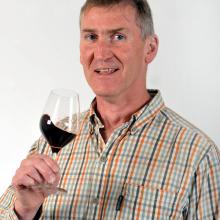 The vineyard owners of the Bannockburn region in Central Otago have come together to produce a vineyard map for the entire sub-region, reviewer Mark Henderson writes.
Highly detailed, and delineating vineyard blocks and ownership, grapes planted, topography and row orientation, this will be a welcome addition for cartographers and lovers of Bannockburn wines who wish to drill down to the origin of their bottlings.
The maps are available from Bannockburn wineries.
Mt Difficulty celebrates the Olympics
Many of us have been eyeing up the Olympic results for our team. Medal winners have a bonus in store as each will receive a presentation pack of the new special release Mt Difficulty Inspiration Cuvee Pinot Noir, selected from their four single vineyards in Bannockburn.
Personally; I would liked to have seen it labelled the ''Perspiration'' Cuvee Pinot in honour of the Olympians: I think they missed a trick there!
WSET Wine Education Class in Queenstown
Students of wine will be delighted to know that master of wine Jane Skilton is running a WSET Level 2 course in Queenstown. Running Sunday, September 4, to Tuesday, September 6, with the examination on Monday, September 19. Inquiries to the NZ School of Wine and Spirits: nzsws.arlo.co
Central wineries are up, up and away
The launch of Air New Zealand's Fine Wines of New Zealand programme has already been covered in these pages. Judged by five masters of wine and one master sommelier, an elite group of 47 wines was chosen to reflect both the highest possible quality, but also consistency over at least five vintages.
These wines will be served in Air New Zealand's business premier cabin. My congratulations to the following Central Otago wineries which had wines selected: Burn Cottage, Felton Road, Prophet's Rock, Quartz Reef, Rippon and Valli.
2015 8 Ranges Tussock Ridge Pinot Gris
Price: RRP $25
Rating: Excellent
Fresh, bright and perfumed; showing talc and an undercurrent of pear. Quite zingy on the palate; like biting into a crisp apple, with citrus and apple to the fore. Mouthfilling and with a hint of citrus pith on the finish.
Not a fat and sweet style, but light on its feet with purity and finesse and a long and appealing finish.
2015 Chard Farm Pinot Gris sur lie
Price: RRP $27
Rating: Good to very good
Wine gums and apples here; nashi pear coming with aeration, with a hint of struck match. Juicy and textural on entry showing more viscosity, repeating the nashi and apple with an appealing spiciness. Finishes rather shy with a little heat and apricot kernel.
This continued to grow in the glass and may warrant a higher rating with time.
2014 Hawkshead Pinot Gris 
Price: $26
Rating: Very good
Subtle nose at first, breathing to bring up perfume, talc and tropical fruit: lanolin and pear follow with time. Nicely textural with a mellow roundness bringing in apples, pears and pineapple chunks.
Quietly assured and with a lovely flow through the mouth: the acidity neatly balanced and with a fresh lift on the finish.