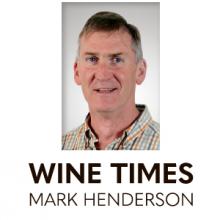 I recently had the opportunity to whip up to Central for a few days' grape picking, and I was mindful that around the country the same scene was being played out.
It was noticeable that the average age of the pickers was rather older: without foreign backpackers, wineries were scouring the land for people, with many retirees answering the call for help.
I ended up picking Pinot Noir grapes, and today's selection is the bounty of the same variety picked around the country in years gone by.
2020 Astrolabe Comelybank Vineyard Waihopai Valley Pinot Noir
Price
RRP $50
Rating
Excellent to Outstanding
Beguiling fragrance,
florality, ripe raspberry
and red fruits, pencil
lead and shavings,
savoury nuances. The
sweet fruit is
underpinned by leaf/
crushed herb and a wisp
of char. Silky, supple,
backed by fine tannins,
flowing to an attractively
savoury close. Great
balance, developing an
appealing crunchiness.
Salivatory. Drinkability
and potential too.
2020 Riverby Estate Single Vineyard Marlborough Pinot Noir
Price RRP $28
Rating Excellent to Outstanding
Don't let the pale
colour deceive you, as
this is deceptively
powerful. Ethereal
perfume, old roses,
spice, savoury with
earthy touches. Lively
and vibrant while
chewy tannins and
bright acidity give this
backbone. Savoury
characters and earthy
notes again, dusty
gravels, red fruits with
a long close.
Complexity and
integration, drawing
you back for more.
2019 Te Kairanga Martinborough Pinot Noir
Price
RRP $29.99
Rating
Very Good to Excellent
Rhubarb and stewed
fruits, dusty stones,
oak spices, mixed
red and dark fruits,
savoury, a little funk
with time. Fruit led
palate with spiced
plums and
blackberry, oak
scents with a tangy
quality that counters
the fruit sweetness.
A grainy quality to
the tannins lends
chewy grip to the
finish, melding as
the fruit swells with
aeration.
2020 Main Divide North Canterbury Pinot Noir
Price
RRP $24.99
Rating
Very Good to Excellent
A wild and funky note
leads, forest floor,
humus, the fragrance
and fruit welling up.
Power and ingredient
here, initially quite
chewy and tannic, the
long, dry finish leaving
you salivating, looking
for a food match.
Aeration allows the
mixed fruits and spice
to grow, soaking up the
tannins and you can
now see a more
cohesive whole.
Fascinating, hits some
different notes.
2018 Astrolabe Marlborough Pinot Noir
Price
RRP $35
Rating
Very Good to Excellent
Intrigue on the nose
with tar and dusty
stones, a fleeting
wisp of balsamic,
perfumed florality
building. The palate
is altogether more
powerful, dark fruits,
chewy grip, a hint of
seashell like salinity,
with depth and
ingredient. Shows a
youthful brashness
initially, but comes
together nicely,
showing appealing
liveliness and lovely
carry.
2017 Pegasus Bay Prima Donna Pinot Noir
Price
RRP $100
Rating
Outstanding
A wealth of berryfruit
leads, blueberry,
blackberry, plum,
stony minerality,
perfume, savoury
nuances, cedar with
time. This is a big wine
yet light on its feet.
Intense fruit, spices,
savoury characters,
there's a wonderful
tension and energy to
this, the acidity giving
this real brightness.
The flavours hang in
the mouth. Drinking
superbly, yet clear
potential too.