Today's clutch of wines hail from Marlborough and North Canterbury.
While it can vary from producer to producer, snippets of info on the harvest there suggest that people seem pretty happy with the quality of the fruit, though volumes look to be down.
Some reports out of Marlborough mentioned quite a bit of ''hen and chicken'', where there are a mix of normal and small grapes in bunches.
This can lead to greater flavour intensity, but less juice. Good news for you and I, though the wineries would rather have more to sell.
2017 Astrolabe Marlborough pinot noir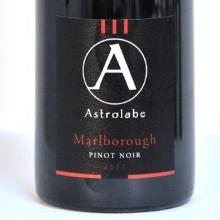 Price: $35
Rating: Excellent
Wild herbs, stalk, savoury
notes, hint of oak, attractive
florality growing with the
fruit in support. Starts tangy
and fresh, with darker fruits,
lead pencil and leaf notes,
shifting to a brooding
forest floor/earthiness
with time. Coolness to
the fruit, fine tannins in
support, lovely
integration and
drinkability already but
potential too.
2017 Plume by Lake Chalice Marlborough pinot noir
Price: $49.99
Rating: Excellent
Darker, brooding nose with
herbs, tree sap, smoke and
dark fruits. Crunchy and
chewy on entry, the tannins
more noticeable, sweet
dark fruits underpinning
the wine with tangy
cranberry and fruit
pastille nuances.
Develops a sour cherry
note on the close.
Powerfully built and still
a little tightly wound, so
give this some air time.
2018 Durvillea Marlborough pinot noir
Price: $20
Rating: Very good
Oak spices, char, bramble,
sweet perfume and warm
leather evolving. Earth, forest
floor, graphite, ripe yet not
overly sweet fruit with a
bittersweet fruit-pith type
note on the close. Initially
comes across as lighter in
body, but builds in the
glass. Tannins resolved,
certainly not your fruit
bomb style, and in the slot
to enjoy now. Value here!
Vergence Red Mk 1 by Pegasus Bay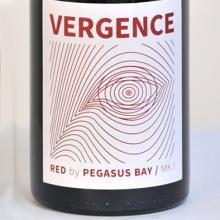 Price: $40
Rating: Very good to excellent
Stewed fruits, rhubarb, oak
char, perfume growing.
Sweet and spicy on entry, a
tangy quality to the fruit
reminiscent of tamarillo and
cranberry. Aeration sees a
shift to raspberry and
plumy fruit notes as the
fruit sweetness
becomes more
apparent. Juicy and
bright, there's a youthful
brashness to this that
demands food or a little
time.
2019 Villa Maria Earth Garden Organic Marlborough pinot noir
Price: $24.95
Rating: Excellent
Ripe and liqueur fruits leap
out of the glass with
cardamom, lead pencil and
dusty nuances. Powerful
fruit here, abundant
tannins, spices, schisty
minerality and a savoury
undercurrent. A vein of
acidity runs through this,
giving real zest while that
mineral component
really makes its presence
felt. Lots of interest
already and promise for
the future.
2018 Pegasus Bay pinot noir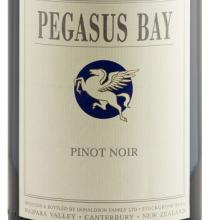 Price: $53
Rating: Excellent
Fascinating nose, earthy,
savoury, forest floor &
compost, the fruit neatly in
support. Brooding intensity
yet juicy and silky with fine
tannins. Power without
excess with darker fruits,
graphite and minerals,
the whole having
complexity and lovely
balance. Develops
smokiness on the nose
and flirts with a licorice/
varnishy note before the
fruit carries the day.