My tasting associate Mr Collins and I have been sitting down to a binge of pinot noirs recently ("binge'' - now that's an interesting addition to the collective noun compendium).
We manfully rose to the task and the result of all that effort will trickle into the column shortly.
The quality, over a range of vintages, was uniformly high, making the task an easy one.
By comparison, a friend recently put me to the sword by blind tasting me on a German pinot noir (rare here, although Germany produces more pinot noir than anywhere except France).
My wine options skills deserted me and I failed miserably.
More study needed!
2016 Mt Difficulty Single Vineyard Havoc Farm Gibbston Pinot Noi
Price: $75
Rating: Excellent
Intense  nose with a little funk. Powerful, grainy tannins, lead pencil, peppery spice, herbs and darker fruits frame the palate;  oak seasoning more evident with time: a tangy edge adds a cooler feel.
Very  young and tightly structured, yet all the elements are there for this to unfurl into something delicious.
2014 Brennan Pinot Noir
Price: $65
Rating: Excellent
Bonfire smoke interwoven with perfumed fruit and florality. Initially, the powerful structure leads the way before a surge of bramble, smoke, balsam and red fruits melds with the ever-building savoury elements on the juicily chewy palate.
A fascinating mix of youthful vivacity, already gaining some secondary flavour nuances.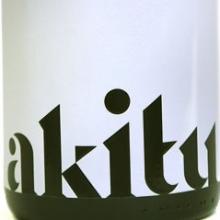 2016 akitu A2 Pinot Noir
Price: $39.90
Rating: Excellent
Bonfire embers, tilled earth, spices, the fruit a lovely complement. Supple, velvety richness blending red fruits and cherry, a generous flow through the mouth.
This appeals for its seamlessness and balance, even as the intensity builds; the ripe cherry and wild herb notes lift and the structure in support becomes more evident.
2016 Wakefield Central Otago Pinot Noir
Price: $45
Rating: Very good
A little wild funkiness at first, developing fragrant flowers and sweet, ripe red fruits. A fruit jube/liqueur fruits note leads the palate, that sweet fruit core leavened by growing plum, earth and licorice notes as the wine opens up showing a supple mouth-feel and good carry of flavours.
A real crowd pleaser.
2016 akitu A1 Pinot Noir
Price: $59.90
Rating: Excellent to outstanding
Powerful nose  with ripe cherry, dark fruits and spice nuances. Intense fruits on the palate, a big wine making a statement: mixed red and dark fruits, spice and oak  neatly kept in check by chewy tannins and bright acidity. Big, flavoursome, filling the mouth, coming together beautifully as it settles into its work.
Long, delicious close.
2017 Scott Base Central Otago Pinot Noir
Price: $38
Rating: Very goo to excellent
Lifted fragrance and perfume adding rich, ripe cherry and hints of wild herb. Ripely fruited palate offering cherry, plum and Christmas  cake with added notes of earth and spice. There's a sweet/ sour tang  neatly counter-balances the fruit sweetness.
Life and energy here with a tasty, lip-smacking finish.