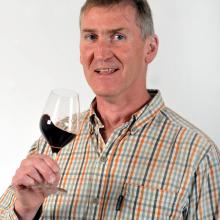 Recent figures released by New Zealand Winegrowers show that in 2016 the US (the world's largest market for wine) imported $US400 million ($NZ571 million) of our wine, making NZ the third-largest supplier by value after Italy and France.
Having overtaken England and Australia in 2015 to become our largest export market for wine, sales to the US continue to grow, accounting for roughly 30% of the $NZ1.61 billion in wine NZ exported to more than 90 countries.
It is astonishing to see how far the industry has come, making wine our seventh-largest export.
New cellar door opens in Central Otago
Wine tourism, both for domestic and overseas travellers is a growth industry, with Tourism New Zealand reporting that 20% of overseas visitors ``take part in a wine experience''. Local and visiting wine lovers will be excited to see a new cellar door open, adding yet another string to the bow of the Central Otago wine experience.
Misha's Vineyard has opened a new facility at the old Freeway Orchard complex, just past the bridge as you approach Cromwell (from Dunedin). Easily accessible, open daily, and serving platters: this is certain to become a regular stop for wine enthusiasts.
International Sauvignon Blanc Day
Purely for research purposes of course, I have been known to glance at my neighbour's bottle bins, and it's clear that many of them need no excuse to enjoy a Sauvignon Blanc.
They will be excited to discover that May 5 is International Sauvignon Blanc Day! 
In the lead-up, Marlborough wineries will hold 16 days of mini events and activities featuring our signature grape. You can join in at home by twisting the screwcap on a fine Kiwi Sauvignon Blanc and sharing the experience on social media using #SauvBlanc.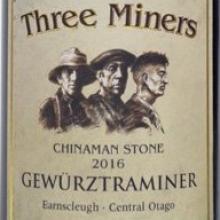 2016 Three Miners Chinaman Stone Gewurztraminer
Price: $23
Rating: Very good
Subtly attractive, spicy and floral nose with a whisper of lychee. Musk, rose and lychee lead the way on the palate, which is fruit sweet and juicy, though finishing relatively dry. Nicely balanced and very drinkable, avoiding the heat on the finish that can plague some Gewurz. A rather tidy wee package this.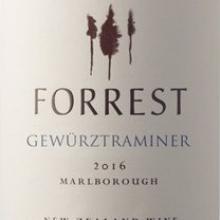 2016 Forrest Marlborough Gewurztraminer
Price:  $25
Rating: Good to very good
Spice, brown butter and bready notes had me thinking of cinnamon pinwheels. A gently soft, textural palate that builds in spicy interest and length as the wine opens up and builds.  A little bit of a slow burner that is slow out of the blocks, but is fresh and rather moreish.
2016 Pegasus Bay Gewurztraminer
Price: $30
Rating: Very good to excellent
Gunflint, rose petal, spice and baked apple start things off. Noticeably richer palate concentration aligned to a lovely, slippery texture bringing in spice, turkish delight and apple pie nuances. Full in the mouth, sweetly fruited, yet finishing long and dry, with a hint of warmth and apricot kernel on the close. A powerful style.