Glera will mean nothing to most of you - it's the rather dull name for the grape variety that, until 2009, was known as prosecco.
Originally hailing from the Veneto region of Italy, the prosecco wine style has taken the world by storm.
New Zealand and Australia retain the right to use this name on locally produced versions, though machinations are under way to seek policy change.
European nomenclature, such as Burgundy, port and sauternes, was common in the dim, dark ages of local wine, but has now been disallowed, so will Prosecco follow suit?
These (mostly) Australian proseccos can be found on sale, comfortably under the $15 mark.
Brown Brothers Prosecco Rosé Ltd Edition by George Rose
Price: $17.99
Rating: Very good
Florals, strawberry jam, sweetly fragrant. Crisp, fresh, bright and appealing; a rush of red berries and red currant floods the palate, backed by a little spice and while there is fruit sweetness, there's a refreshing tang that's adds to the whole.
Hits the spot for sheer drinkability, and a tasty crossover for lovers of Rosé and Prosecco alike.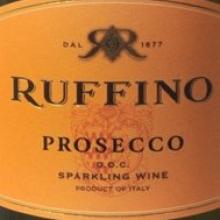 Ruffino Prosecco (Italy)
Price: $17.99
Rating: Good
Subtle notes of white flowers, bread dough, peach and a tangy hint. Those warm baguette and peach notes flow on to the palate with grape and citrus hints. More evident sweetness puts this into the off-dry category, with a little sweet and sour note adding contrast.
Clean, fresh, uncomplicated drinking to enjoy with friends and food.
Brown Brothers Prosecco Spritz
Price: $17.99
Rating: Very good
If you are expecting Prosecco, think again, this is Aperol Spritz in a bottle. Fascinatingly different nose with orange zest, ginger, cloves and herbs. Those elements continue on the palate, that herbal bittersweet note sashaying with a little chewiness, ginger and orange.
Think Italian aperitivo hour at your place to brighten up your palate.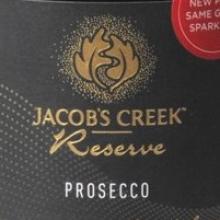 Jacobs Creek Reserve Prosecco
Price: $15.99
Rating: Very good to excellent
Hints of grape, yeast, stonefruit and nuts lead the nose. Good mousse here with red apple, pineapple and nectarine coursing through the palate. Real weight and richness to the fruit, good balance, retaining a brightness and freshness. A whisper of fruit sherbet sweetness frames the delightfully tangy and long finish.
Excellent drinking here.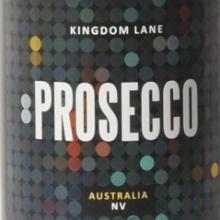 Kingdom Lane Prosecco
Price: $16.99
Rating: Very good to excellent
Citrus, Fruit Jubes, easing into cashew nut and dried strawberry with time. Powerful mousse, the initially subtle but attractive flavours build nicely with aeration, combining warm baguette, fruit notes and a delightful tanginess.
Nice balance, that interplay between grapey sweetness and zesty tang hits the spot on the long, lingering finish.
Brown Brothers Prosecco Ltd Edition by George Rose
Price: $17.99
Rating: Very Good to Excellent
Relatively subtle nose of white flowers and grape jelly. Fruit sweetness on the front palate melding citrus, apple and grape notes on the mellow and supple palate.
Perhaps just a whisker slow out of the blocks, as this powers down the home straight, building in weight and richness, adding notes of bread and blood orange; the typical zest neatly balancing the long, just off-dry close.