There were hits and misses among this years ''Booker's Dozen'', not to mention a book with a 1000-page sentence. Otago Daily Times fiction fanatics Rob Kidd, Jessie Neilson and Cushla McKinney scrutinise this year's Booker Prize finalists.
Margaret Attwood's The Testament and Bernardine Evaristo's Girl, Woman, Other are joint winners in which the literary prize recognised its oldest and first black woman winners.
LONGLISTED
NIGHT BOAT TO TANGIER
Kevin Barry
Canongate
★★★★
REVIEWED BY ROB KIDD
What is the weight of regret and paranoia on the human soul?
How much can it bear?
Kevin Barry tells the story of two loveable, ageing, Cork rogues, Charlie Redmond and Maurice Hearne.
Initially, we join the pair in a Spanish port as they look out for Maurice's daughter Dilly, who has escaped her dysfunctional life for something more transient.
The men's ferocious banter hints at their dark pasts, which are teased out over the rest of the book in chapters alternating with the search for the young woman.
Barry is a master contortionist.
He effortlessly conjures up the gritty former life of the duo as large-scale, old-school drug barons; there is black humour aplenty and a love story or two without a sniff of melodrama.
Most impressive, however, is when Barry takes his poetic touch to tension.
The chapter entitled "The Judas Iscariot All-Night Drinking Club'' is an absolute triumph in almost every respect and could easily be read as a stand-alone piece.
As Barry fills in the blanks on Charlie and Maurice's respective pasts, he continually returns to the port-side purgatory in which the men find themselves.
They have done some bad things, but are they bad people?
The author questions how far we are willing to go before we dislike these men and whether they, or indeed anyone, are beyond redemption.
Barry handles dark subject matter with the lightest of touches.
There will have been more than a few raised eyebrows when this did not make the cut for the shortlist.
MY SISTER, THE SERIAL KILLER
Oyinkan Braithwaite
Atlantic
★+
REVIEWED BY JESSIE NEILSON
This debut novel, by Lagos-based Nigerian-British writer Oyinkan Braithwaite, centres on two sisters, Ayoola and Korede, and how the misdeeds of the former upset and compromise the latter.
Ayoola is a stunning and confident woman, and the men around her all fall for her, yet she has an unfortunate habit of disposing of amours violently. The scene opens in a bathroom, with Korede trying to scrub away the traces of Ayoola's latest homicide with bleach. She cannot concentrate, as his slumped body has a dead eye grimly fixed on her every action.
Korede has no idea of how to stop her emotionless sister's exploits. When the man who she secretly loves, a doctor at her place of work, looks likely to follow suit, her loyalties become tangled. Does she warn Tade or let the situation play out? And will anyone believe her, up against her sister's denials? For it seems as if she has got away with killing on several occasions already. As Korede notes, three deaths signal a pattern of behaviour and a serial killer.
There are few characters in this book and little character development. Ayoola is strangely devoid of personality, killing almost out of apathy. Korede has more depth, although this would not be difficult. One of the only other characters is a comatose patient, Muhtar, to whom Korede whispers her dilemmas.
My Sister, the Serial Killer, is a light read with uncomfortable subject matter. The main character has no redeeming features, and if the genders of killer and victim were reversed, it is hard to think that this book would be at all well-received.
THE WALL
John Lanchester
Faber & Faber
★★★
REVIEWED BY ROB KIDD
"It's cold on the wall.''
For the first half of this dystopian thriller, John Lanchester eloquently describes that chill and he does it so brilliantly it raises goosebumps, even for those reading snugly in bed.
With President Trump's border wall dominating news for so long, the metaphor for xenophobia is clear.
Lanchester's wall, however, encircles the UK and is built to keep out "Others'' who are willing to risk their lives to escape the "Change'' - a climate event which has ravaged the earth.
Akin to compulsory military service, young citizens are tasked with completing two years of defending the perimeter.
The stakes are high.
For every outsider who successfully breaks through, a Defender is put out to sea.
The story is told from the perspective of newbie Kavanagh, as he comes to grips with the magnitude and mundanity of his role.
As well as the issue of patriotism, there are other intriguing elements introduced, such as potential generational blame and political corruption in the outcome of a climate catastrophe.
Just as it appears Lanchester will magnify some of these nuances, disaster strikes.
It hits like a double-bluff.
The author hints that combat is imminent but it seems too obvious to deliver on the promise - then he does.
The narrative is then dominated by the fall-out and the fight for survival that ensues; there are shades of a love story and it all feels a little Hollywood in the end.
The Wall is vividly described, readable but fails to deliver on the thematic depth it promises at the outset.
THE MAN WHO SAW EVERYTHING
Deborah Levy
Hamish Hamilton
★★★+
REVIEWED BY JESSIE NEILSON
It is 1988 and Londoner Saul Adler has been up all night writing an essay on the psychology of male tyrants in anticipation of his trip to Eastern Germany where he plans to research cultural opposition to the rise of fascism in the 1930s. Unfortunately, the next morning when crossing Abbey Road he is injured and narrowly misses the same fate as his mother, who died in a car accident when he was 12.
Over the next few days Saul hobbles around, packing for his trip and dwelling on the death of his bullying father, who died three weeks prior. He had called Saul a "nancy boy'' and would have taken unkindly to his penchant for blue eyeliner or his rock-star looks generally. Yet, dutifully, in line with his father's Communist Party membership, Saul plans to scatter some of his ashes in the German Democratic Republic.
Saul has an art school girlfriend, Jennifer, and she constantly takes photos of him, yet claims that he never really sees her. The camera is always between them, and she states further that a spectre of sorts lurks within every photo she develops. These spectres, as well as the people Saul meets from then on in his life, begin to follow him through time and place. Old lovers and acquaintances fade in and out of locations, bringing with them the grief, desires, and memories of those earlier times.
The Man Who Saw Everything has many layers across time and cutting through clear meaning. Saul is a sympathetic character as he bumbles along, and we cannot help but feel sorry for his ongoing feelings of confusion and loss as people close to him reappear but leave him empty.
LOST CHILDREN ARCHIVE
Valeria Luiselli
Fourth Estate
★★★★★
REVIEWED BY ROB KIDD
So many novels now are pitched as "timely'' or "urgent''.
Usually it means they focus on a contemporary issue ultimately making them seem invalid and dated within a few years.
Lost Children Archive is the rarest of creatures in that it is both timely and timeless.
The story - set to the backdrop of a family road trip from New York to Arizona - is a devastatingly poignant take on the complex dynamics of a disintegrating relationship.
And it is so much more.
The unnamed woman, who predominantly narrates, becomes involved in her friend's battle to have her children, detained as illegal immigrants, released to join her in the US.
This leads her into a journalistic investigation and substantial inner turmoil about the scale of the issue and increasing disappearances of these children held in limbo.
Meanwhile, her husband's work as an acoustemologist and documentarist takes him - and by extension, the whole blended family - in search of the last Apache stronghold and the echoes left by the dead.
Thematically, it may sound like a lot to take on.
But Valeria Luiselli has a uniquely deft touch.
"All I see in hindsight is the chaos of history repeated ... And in the middle of it all, tribes, families, people, all beautiful things falling apart, debris, dust, erasure.''
The fact the man and wife undertake the road trip with their son and daughter means there is, at times, much that goes unsaid.
Luiselli seamlessly weaves in literary and contemporary references, not to boast about how well read or hip she is, but to add a vital texture to the story.
Wow.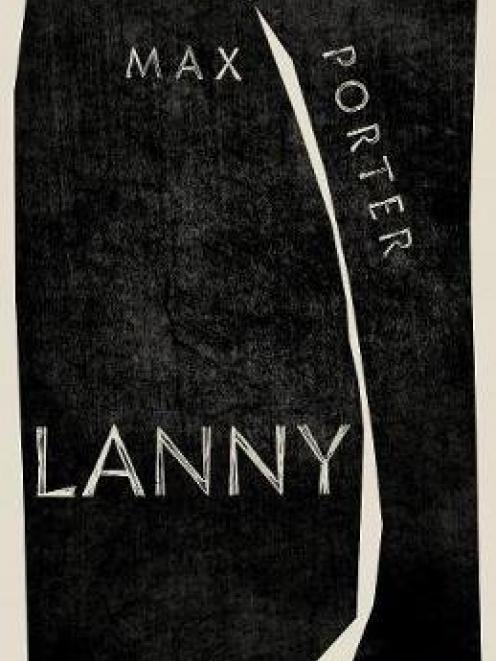 LANNY
Max Porter
Faber & Faber
★★★★+
REVIEWED BY ROB KIDD
English village life has a particular ebb and flow, a desperation for drama and a total disintegration when it genuinely arises.
In this squirming, evolving work Max Porter captures the essence of such existence with aplomb.
Every village has its mythical figure; the spirit who sours the milk and whisks errant children into the wilderness.
Here we have Dead Papa Toothwort.
His semi-omniscience manifests in him tapping into the villagers' mundane, and often very humorous, conversation snippets.
There are the archetypal pub gripes: "a lemonade top not a bloody shandy''; and no shortage of every-day English racism: "It's us versus them and it's always been thus''.
But slicing through the stream of nonsense there is Lanny.
Our young protagonist cuts an ethereal figure, dancing obliviously through the banality of the lives around him.
Dead Papa Toothwort continually seeks Lanny out while despairing of the drones surrounding him.
"He laughs, funny busy worker bees of the village stuffing their faces and endlessly rebuilding and replacing things. All they are is bags of shopping and bags of rubbish.''
When crisis strikes, Lanny's mother and father are thrown into the spotlight while the boy's mentor, a formerly famous artist "Mad Pete'', goes from recluse to a pillar of public hatred.
Like 2017's winner George Saunders' Lincoln in the Bardo, Porter plays with form, character and perspective.
Unlike its predecessor Lanny is style and substance.
FRANKISSSTEIN
Jeanette Winterson
Jonathan Cape
★★★★
REVIWED BY ROB KIDD
Of all the novels about artificial intelligence and the existential plight of mankind in contention for the Booker, Frankissstein might have been seen as an outsider.
No-one would have been surprised to see Ian McEwan's Machines Like Me on the longlist but the judges got it right.
Jeanette Winterson's 11th novel (and first nod for this prize) is superior in almost every respect.
It can be split - but not at all neatly - in two.
It opens in 1816, with Mary Shelley finding inspiration for her masterpiece, Frankenstein, while intellectually jousting with Lord Byron and John William Polidori.
The author swiftly pulls the rug and we are transported to the ultra-modern US and parallel characters Dr Ry Shelley and Prof Victor Stein.
The latter is fixated on what he believes is the next evolutionary leap for mankind - immortality, at least in the sense of the separation of the mind from the body.
Ry, a transgender doctor who identifies as a non-binary "hybrid'', falls for the charismatic visionary though there is an acknowledgement their relationship is doomed to fail.
In a world of sex-bots, underground research facilities and sacks of severed limbs, it would be easy to dismiss the plot as almost slapstick, but the wonderful, spiralling dialogue continuously flips, rotates and reviews the concept of what it is to be human, alive, conscious.
Frankissstein is totally mad and it shouldn't work - but it does.
SHORTLISTED
THE TESTAMENTS
Margaret Atwood
Chatto & Windus
★★★★+
REVIEWED BY JESSIE NEILSON
These testaments speak of a "dangerous weapon loaded with the secrets of three women from Gilead''.
Following on from Offred's narration in The Handmaid's Tale, here we have the first-person accounts of three key players in Gilead, 15 years later: two young women, and Aunt Lydia.
The latter is as hard as steel and ruthlessly dry of wit. While usually only dead people receive statues of themselves, Gilead already possesses one of her. She is aware of her reputation as a humourless "bugaboo'', with her framed head on classroom walls, as one of the founders, set up to admonish young children. Her thoughts and intelligence seethe constantly beneath her proper, formal exterior.
The other two narrators are Agnes Jemima, born and bred in Gilead and destined for a marriage to a high-ranking commander, and "Jade'', from the outside and shortly to infiltrate. Jade is feisty and hip and "freshly come from Canada'', full of sarcasm and attitude, while speculating on the reality of her life, as the markers keep shifting. Soon these young women will be drawn together.
The plot and narrative viewpoints, typically for Atwood, frequently complicate each other as meanings and perspectives fluctuate. Atwood has framed this work around the question: How did Gilead fall? This it answers spectacularly, as the women demonstrate the mettle of which they are made, and the two-dimensional pinball men are knocked down. The dim-witted commanders display no clue, and blindly chase after false ends.
As The Handmaid's Tale reflected dystopian times when published in the mid 1980s, so too does its follow-up harshly comment on the reality of present-day America, with right-wing men holding power and aiming at totalitarianism.
As Atwood shows in these works, regimes like these have to fall, undermining themselves with their false premises and utter lack of empathy. And, wickedly, Atwood drops in frequent references to a peaceable Canada, with constant sly digs at her neighbouring land. This is a hugely intelligent and satisfying long-awaited work.
DUCKS, NEWBURYPORT
Lucy Ellmann
Galley Beggar Press
Unrateable
BY CUSHLA MACKINNEY
What to say about Ducks, Newburyport that you don't already know; the fact that it consists of a single continuous sentence (except for the bits about the lioness), the fact the whole novel consists of a middle-aged Ohio housewife's ruminations on the state of her life and the world at large, baking, kids, sense of impending doom, the fact it streams uninterrupted by full stops, elision, digression, skip the boring lists and random interjections, OMG, OCD, macrophage, tardigrade, crazee, the fact that this sets off a voice in my own head so that her thoughts and mine compete like radios set to different frequencies, amplitude cancellation, oscillation, standing wave, this is the way the world ends, the fact that this goes on and on and on and on and on with scarcely a pause FOR ALMOST ONE THOUSAND PAGES, the fact that makes it impossible to stop even as the sense of falling and losing myself entirely in her never-ending state of high anxiety becomes overwhelming, vertigo, panic, don't panic, 42, the fact that she is smart and funny but doesn't think she is, broken, failure, the fact that the gun-toting Trump supporter who delivers her chicken food is really creepy, open-carry, KKK, DDT, climate change, the fact that she bakes a mean tarte-tartin but literally can't change a tyre to save her life, Jesus saves her, the fact that Ellman takes a masculine literary conceit and adapts it, maternal "trivialities'', the fact that I ought to really like it and I do but her insecurity drives me crazy, mazy, mirrorball, the fact that, oh Duck, she's me.
GIRL, WOMAN, OTHER
Bernadine Evaristo
Hamish Hamilton
★★★★+
REVIWED BY JESSIE NEILSON
Girl, Woman, Other tells, or allows to be told, the stories of 12 women linked through generations, places, and experiences. London is the location that cements them, although many have come from elsewhere. Primarily they are black women, and they speak of their personal histories, ethnicities, struggles and aspirations. 
Among the contemporary characters are staunch black lesbian feminist playwrights, corporate Oxford graduates and high flyers, uptight conservative one-time golden girls and prolific teenage breeders.
Nigerian-British writer Bernadine Evaristo breezes up and down through the generations, giving the reader a selection of individual stories and backgrounds. Some characters we champion while there are others for whom we might despair as they tackle each day as it comes, often with straggling children in tow.
There are adventures in women's communes, life on the streets, the endless drudgery for jaded teachers in trying to forestall the production of "gun-wielding, gum-chewing, coke-sniffing, up-the-duff, scumbag gangster thugs'', and all kinds of supportive and destructive situations within family life.
Like Ducks, Newburyport, this book eschews traditional punctuation, and with hardly a full stop or comma in sight, each woman's story takes on a gentle, oratory style.
Evaristo's novel is full of lively stories of endurance and survival, as she crafts her material into a cohesive whole, where many of the characters come together. A great pleasure to read.
AN ORCHESTRA OF MINORITIES
Chigozie Obioma
Little, Brown
★+
REVIEWED BY ROB KIDD 
Rarely has there been a more infuriating protagonist than Chinonso Olisa.
At the novel's outset the young poultry farmer is bereft (following his father's death) but that is soon replaced by a desperation for love that seems to attach itself to whichever woman crosses his path.
Next, we see his painful naivety, followed by his penchant for wallowing in self-pity, his violent selfishness and ultimately his blind quest for retribution.
At best, Chigozie Obioma has painted such a wretch to expose the enduring issue of toxic masculinity in modern Nigeria.
At worst, this is a wallowing, chauvinistic melodrama in which the author gives women no agency.
They simply act as the object of men's affections, status symbols or possessions.
Chinonso leaves Nigeria for Cyprus, despite his love for Ndali, because he wants to educate himself and become worthy in the eyes of her family.
He is swindled out of the bulk of his life savings then thrown in jail when falsely accused of a heinous crime.
Strangely, what could have been the most interesting section of the book is glossed over in a few lines.
Despite following Chinonso through his emotional turmoil, across continents, over several years, it is difficult to feel anything but contempt for him.
The love that supposedly drives him feels arbitrary.
When Ndali asks him why he loves her, he cannot answer.
Is Chinonso simply an inarticulate bumpkin or an emotional shell of a man?
Either way, spending 500 pages attempting to care about his fate or equate it to any wider human struggles is a challenge.
QUICHOTTE
Salman Rushdie
Jonathan Cape
★★★★+
REVIEWED BY JESSIE NEILSON
For Rushdie's latest intellectual challenge, he takes as his basis Cervantes' Don Quixote and plants the epic journey in modern-day America.
Sam DuChamp, like his creator, is a British-Indian novelist, but this one is middle-aged and middling, churning out B-grade spy thrillers.
For his next work, DuChamp decides to portray a character not unlike himself, who is a travelling salesman, tall, elongated, and Giacometti-like.
Ismail Smile has recently been sacked by his billionaire cousin, the very crooked founder of Smile Pharmaceuticals. Ismail is gladly now free of onerous familial obligation, and takes the chance to skip off through the States on a love quest for the heart of Indian Bollywood-cum-American TV star, Salma R.
Somewhere along the way an adolescent son poofs into life, but black and white, liable to fade in and out, and with the eerie ability to see straight into the mind of his new father. As Ismail has decided to reincarnate as Quichotte, Salma R's "verray, parfit, gentil knyght'', he bestows on his teenage son the name Sancho. From whence he came is unknown, but Quichotte assumes that he arrived from some TARDIS-like vehicle "hidden in the dark sky behind the brilliance of the meteors''.
While their dreams may be brilliant, their journey is less so, as they encounter rednecks quick to shoot them dead at the mere sight of them.
Before too long, in typical Rushdie style, characters and storylines merge, and DuChamp's own life melts its way into the character of his creation and vice versa. Passion, violence, mistrust, bigotry and fraudulence run riot, the characters mere actors in a play of language and satire. Dense, funny, and dense some more.
10 MINUTES 38 SECONDS IN THIS STRANGE WORLD
Elif Shafak
Viking
★★★★
REVIEWED BY JESSIE NEILSON
Women's rights activist Elif Shafak is considered the most widely-read female author in Turkey. She is British-Turkish and dedicated her 17th book (her 11th novel) to the women of Istanbul, and the city, "which is, and has always been, a she-city''.
The novel recounts the life of one Leila Afife Kamile Akarsu, who is reminiscing on smells and moments important to her, as she lies dying inside a metal rubbish bin.
Known to her friends as Tequila Leila for her joviality, in her last minutes and seconds of life she is happy to take her time reassessing the general attitude towards the experience of bodily death.
It seems obvious to her that corpses can be brimming with life, and that there are multiple steps on one's journey towards demise. What she is looking forward to is her friends giving her a brilliant send-off.
Leila's heightened awareness kicks in as she journeys back to important moments growing up in a wealthy yet ultra-conservative family; of escaping for the rough life of the big city; and of the very dear friends she met along the way.
Leila's first recollection, two minutes after her heart stops beating, is of lemon and sugar, and of a specific, associated domestic scene.
Through the delights of cardamom coffee to chalky butter, and elsewhere to sulphuric acid, Leila pulls us through her history of passion, abuse, prostitution and friendships.
Covering politics, gender-based violence, treatment of immigrants, 10 Minutes is a vivid and remarkable work.