Where are they now? The ODT takes a look to see what the 2008 recipients of the Otago Daily Times Class Act award have been doing since leaving high school.
Bayfield High School
SAMMY BENSON-POPE
2008: Was Otago senior girls cross-country champ and on the student council. She planned to study sciences.
2018: Benson-Pope is a medical registrar for the Canterbury District Health Board and is at present working at Christchurch Hospital. After studying health sciences and completing her medical degree, she was named top female in her graduating year. She has continued to be competitive in running and has won several teamevents with friends.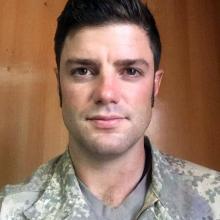 JAMIE MCBRIDE
2008: Was captain of the 1st XV rugby team, a member of the City of Dunedin Cadet Unit and had recorded wins in the New Zealand Cadet Skills Competition. He planned to join the army.
2018: McBride was his year's top overall graduate at the New Zealand Army's officer cadet school, a challenging course that more than 70 people started,  but from which only 30 graduated. He was also awarded the Governor-General's Medal for the highest aggregate score and the Tim O'Donnell Award for leadership. He joined the army in 2010, after working as a summer camp counsellor in the United States, and spent several years as a trooper crewing New Zealand light armoured vehicles before being selected for the commissioning course. Based in Palmerston North, he is now a lieutenant and a cavalry troop leader in the Queen Alexandra's Mounted Rifles, working with light armoured vehicles.
Blue Mountain College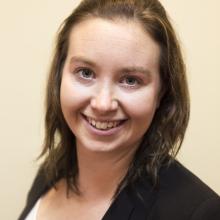 KIRSTEN MCINTYRE
2008: Was a school representative in several sports and helped to teach dance and coach netball. She hoped to become a rural banker and a teacher of dance or music.
2018: McIntyre farms with her parents on their sheep and beef property, helps her partner on his dairy farm, has her own photography business, teaches dance and is a full-time staff member at Blue Mountain College, teaching economics, maths, agriculture and agribusiness. She has a commerce degree and a diploma in secondary teaching and lives in Crookston. Earlier this year she helped direct the West Otago Theatrical Society's production of Les Miserables.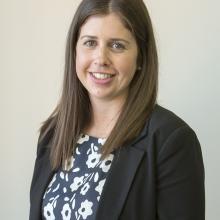 ANNA VENZ
2008: Captained the school's A netball team and had completed Trinity College speech and drama to grade seven. She wanted to take netball as far as possible and to gain a double degree in law and scientific ethics.
2018: Venz is a senior solicitor in the family team at Duncan Cotterill in Christchurch. She graduated with law and science degrees, changing her science major from chemistry to psychology in her second year. She also had a university exchange to Milan. She is not playing netball at present but trains at a gym.
Columba College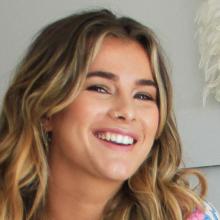 NICOLE CLULEE
2008: Had won a modelling contract in New York with the Trump Modelling Agency and planned to go as far as she could in the industry.
2018: Clulee continued to model for eight years, living in many of the world's fashion capitals and meeting then real-estate mogul Donald Trump when his modelling agency threw a party before New York Fashion Week.
"To be honest, I didn't have much to do with him," she says.
"[It was] just a quick hello and introduction."
She now has her own Gisborne store, Hypsy Collective, which stocks her clothing designs and the candles, soaps and jewellery that she makes. She says she is happy with what she achieved as a model but the industry is "extremely brutal" and she got sick of being told she was not thin enough: "Right now, I'm just focusing on my business and growing that as much as possible."
Cromwell College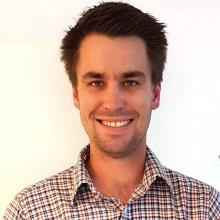 ROB GILLESPIE
2008: Had won national division two backstroke events and was a Central Otago men's hockey representative. He hoped to continue playing representative sport and to become a chartered accountant.
2018: Gillespie qualified as a chartered accountant after completing his commerce degree and now works as a management accountant for Meridian Energy in Christchurch. He gave up competitive swimming in 2008 and says that after swimming for so many years he was "pretty well sick of it". However, he has continued to play at goalie in the premier and premier reserve hockey grades, with breaks for a shoulder reconstruction and hip surgery.
EMMA RANKIN
2008: Was named best female musician and finished second overall at the regional Smokefree rockquest finals. She hoped to continue writing music and to study at Otago Polytechnic.
2018: Rankin has been travelling the world working as a nanny and in the future would like to have a career in special education or to work with people who have disabilities.
Dunstan High School
EMILY CAMPBELL
2008: Was in her school's kapa haka group and heavily involved in dance and drama. She hoped to study law and languages, to see the world and to work for the Ministry of Foreign Affairs.
2018: Campbell is an associate at a law firm in London, working in the commercial real estate team. She graduated from Otago with a double degree in law and Spanish but jokes the closest she got to the Ministry of Foreign Affairs was going to the New Zealand embassies in Buenos Aires and London to vote in general elections. As well as having university exchanges to Spain and Sweden, she volunteered at a health and education centre for vulnerable children in Argentina, which was co-founded by Alexandra man Ben Whitaker. She is no longer involved in dance and drama but says living in London provides good opportunities to see performances.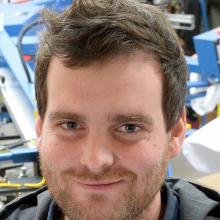 JON THOM
2008: Was in the 1st XV and involved in school leadership activities. He hoped to study health sciences and law and to travel overseas.
2018: Thom is co-owner of Dunedin screen-printing and embroidery firm The Print Room, which has a national customer base and employs 11 people. The company grew out of a printed t-shirt label called Moodie Tuesday that he and his business partner, Chris Brun, ran while they were at university. In his spare time, he exhibits his artwork at The Artist's Room in Dunedin and Gallery Thirty Three in Wanaka. One of his murals was painted on a wall in Vogel St, with the support of Street Art Dunedin. Thom changed his mind about studying health sciences before moving to Dunedin, instead completing a bachelor of arts in design studies and art history. The former rugby player has hung up his boots for now because of work commitments.
East Otago High School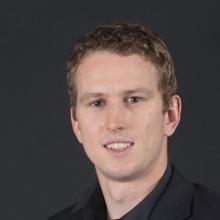 LACHLAN MATCHETT
2008: Had built his own jet engine and was vice-captain of the school's 1st XV rugby team. He hoped to become an aerospace engineer.
2018: Matchett is head of propulsion at Rocket Lab, the New Zealand-founded company that plans to provide a high-frequency launch service for small satellites. In January, its Electron rocket reached orbit and deployed three CubeSats for customers. Based in Auckland, Matchett has led the design and development of the Electron's Rutherford engine. He completed a degree in mechanical engineering and masters in trajectory optimisation at Canterbury University and last year the Institution of Professional Engineers named him New Zealand's Young Engineer of the Year.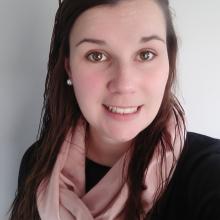 NATASHA MULLER
2008: Was head girl and netball and volleyball captain. She planned to study business management, marketing and psychology.
2018: Muller lives in Rangitata in South Canterbury and is on parental leave from her job as people and capability officer at the Ashburton District Council. She completed a bachelor of commerce, with a double major in marketing (endorsed with a graduate diploma) and business management. She continued to play netball in her first year at university until a hip injury forced her to retire.
Gore High School
ANGUS MCDONALD
2008: Had finished second in the Southland open men's triathlon and was in a junior team that won the South Island Half Iron Man. He hoped to gain a top place in a national series race in Rotorua later in the year.
2018: McDonald works in marketing, looking after spirit brands for Hancock's Wine, Spirit and Beer Merchants, a job that regularly takes him overseas. Although he did not place in the national race in 2008, he went on to represent New Zealand in triathlon at age group level for several years. Knee problems forced the Auckland man to take a break from 2013, but he recently started training again, with the aim of competing in triathlons later this year and in the Red Bull Defiance multisport race in January.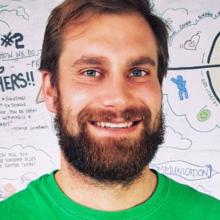 CAMERON WINSLOE
2008: Was a school prefect and had captained the winning team in the Southland Secondary Schools Golf Championship. He planned to study physical education.
2018: Winsloe is a team leader and educational recruiter at the Vibe teaching agency in London. He ended up studying primary teaching and but taught PE in London before becoming a recruiter and has just accepted a role teaching PE at St Peter's College in Gore. Currently travelling through Eastern Europe, he will return to New Zealand in October. The Gore position is providing maternity cover for a year and at the end of that, he plans to move to Canada for the ski season. He has not played competitive golf for five years but still enjoys a "social hit" and is very involved in sport in London, playing for Brentford in the Middlesex squash league, rugby for the West London Cowboys and social basketball and netball.
John McGlashan College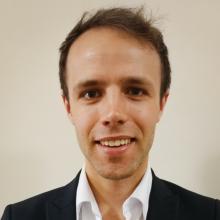 TOM DYSART
2008: Dysart's high school band twice won the Otago Smokefree Rockquest. He hoped to study law and become a music contract lawyer.2018: Dysart pursued his interest in copyright and creativity by doing a doctorate in law at Oxford University and researching copyright and contract law in relation to software. He is now working as a paralegal in Melbourne while he undertakes further study to be admitted to practice in Victoria. He played as a drummer in several bands in the UK and still plays guitar on a casual basis.
LUKE ROBSON
2008: Captained the 1st XV rugby team and was student council chairman. He hoped to travel Europe and study at an English prep school.
2018: Robson is travelling in Europe and about to spend six months in Vermont in the United States coaching a men's rugby team playing in the New England competition. He has previously worked as a surveyor in Christchurch, Wellington and Wanaka. Before starting university, he spent a gap year as a volunteer teaching assistant at a prep school near London. After graduating, he and a friend travelled around New Zealand for 10 weeks, ticking off a "bucket list of New Zealand's most unique offerings", appearing on television and having a "three way handshake" with Sir John Key. He retired from playing rugby a couple of seasons ago to help out with Mt Aspiring College rugby teams, help coach the Otago Country under-16 team and gain a level 2 world rugby qualification through the Otago Rugby Football Union.
Kaikorai Valley College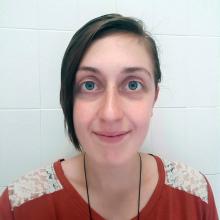 LUISA ABADIE
2008: Had created costumes for the school's wearable arts shows and led its Stage Challenge group. She planned to study education.
2018: Abadie works at an international school in Vigo, Spain, delivering the British curriculum to Spanish children using the Montessori method. After graduating with a teaching degree in 2011, she spent three years working in South Korea and travelling through Asia. At high school, she considered a career teaching fabric technology.
"I followed a different path ..." she says, "but I still enjoy working with materials, making things and creating."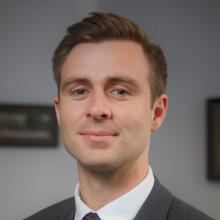 PETER BERNHARDT
2008: Had won school excellence awards in science, accounting, chemistry and physics. He hoped to study commerce and sciences and to own his own restaurant.
2018: Bernhardt has been a live-in nanny in north Wales, worked for a renewable energy company and completed a commerce degree, majoring in finance. He is now studying part-time towards a masters of business administration (MBA). He is a University of Otago strategy and policy adviser, an Otago Chamber of Commerce board director and an advisory board member for Kaffelogic Ltd and Genetics Otago. He has also been involved in Ignite Consultants and set up The Foot, a not-for-profit group that works to raise awareness about environmental sustainability. One of three brothers to have been dux at Kaikorai Valley College, he does not rule out owning a restaurant in the future, but says it is more likely he will try to open a coffee shop.
Kavanagh College
JORDAN REDDING
2008: Had been a finalist in the Otago Smokefree Rockquest, a lead in the school musical and was studying early Christianity at university level. He hoped to be a professional musician and a theology lecturer.
2018: Redding still writes music — mostly liturgical pieces and contemporary hymns — and while he is not a theology lecturer, he is an ordained Presbyterian minister, having completed his theology degree (first class honours) in 2013, then worked as an assistant minister in Christchurch. He serves on an inter-denominational climate change network, won an international essay competition run by the World Council of Reformed Churches, and last year went to Germany where the World Communion of Reformed Churches gathered for the signing of a joint declaration with the Catholic Church on the doctrine justification; a significant moment in church history. He is now a doctoral candidate in theology at the University of Otago.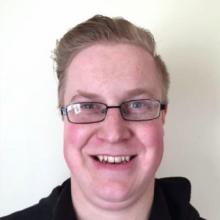 NICK SWINDELLS
2008: Was a singer, trombonist and guitarist, a finalist in the Otago Rockquest and had won the best presenter award in the 2007 OUSA Mothra student film-making competition. He hoped to become a chef with his own restaurant.
2018: Swindells considered opening a dessert restaurant but studying for a bachelor of applied management and the birth of the first of his three children changed his priorities. Instead, he tried something out of his comfort zone, becoming an apprentice electrician: "It's the most rewarding job I've ever had and I simply love it," he says.
The Dunedin man still plays guitar and bass when he can and would like to record at some point: "Meatloaf released Bat out of Hell at the age of 30 so maybe 30 is my goal," he jokes.
King's High School
SAM BROWN
2008: Held a black belt in taekwondo, had won the ITF sparring championship and been a delegate at several youth forums. He planned to study architecture.
2018: Brown is a registered architect and associate at foster+melville architects in Wellington. One of his current projects is a bamboo house in Nepal, which came about as an extension of his masters thesis research into vernacular, community-focused design.
"There were many challenges in developing the design, from dealing with another country's building regulations to understanding the traditional and contemporary jointing and fixing methods of the bamboo," he says.
Injury and work demands resulted in him giving up taekwondo but not before he had set up his own club at Victoria University.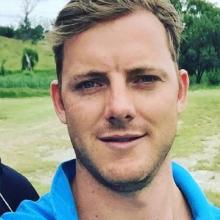 KAI DANIEL
2008: Was Otago under-17 cricket captain, in the junior Highlanders rugby squad and hoped to study medicine.
2018: Daniel is a director of Duffle & Co, a company he founded with a friend while working as a banking graduate. The firm sells satchels, duffle bags and clothing made by craftsmen in developing countries and gives a percentage of profits to social and environmental causes. He has a commerce degree and a science degree, majoring in psychology. He no longer plays cricket but has played club rugby in Dunedin, Auckland and England.
Lawrence Area School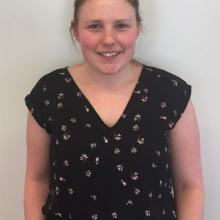 SHARON FAHEY (NEE OOSTERBROEK)
2008: Was head girl and had received a national award in outdoor experiences. She hoped to study hospitality.2018: Fahey is a construction purchasing administrator for Calder Stewart and lives in Lawrence. She studied hospitality for a year but problems with her legs and feet demonstrated the drawbacks of a job that involved a lot of standing. She has since had surgery to improve her condition and continues to have a passion for the outdoors, particularly walking and cycling.
Logan Park High School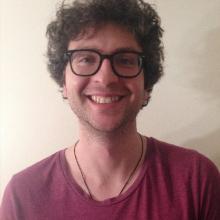 ALEC DAWSON
2008: Dawson had made an award-winning short film and won the 2008 Commonwealth Essay Competition. He hoped to study law and English.
2018: Dawson became committed to advocating for action on environmental issues while studying at the University of Otago. After graduating in 2015, he spent two years as a judges' clerk in the New Zealand Supreme Court. This year, he graduated with a master of laws from New York University and has been working at its Institute for Policy Integrity, which advocates for better accounting for the costs and benefits of regulations in US law, particularly in relation to environmental law.
"I've been helping to write a paper on the legality — really, more on the illegality — of actions taken by the Trump Administration in rolling back environmental laws in the last 18 months," he says. He is about to move to London, where he plans to work in public interest environment law.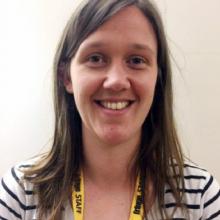 NELL GUY
2008: Won the special individual performance award at the 2008 national Sheilah Winn Shakespeare Festival. She hoped to study media, drama, classics and English.
2018: Guy is studying for a master of arts (in applied theatre) at the Royal Central School of Speech and Drama at the University of London. She also works at the Natural History Museum as part of the visitor experience team. Having created and performed award-winning feminist comedy with the all-female troupe, Discharge, she travelled New Zealand as an actor/educator with Sexwise before discovering improvisational comedy, which she has performed in New Zealand, Australia and the UK.
"The biggest turning point for me was finding out how theatre and comedy can be a tool to amplify unheard voices, and how they can be a force for change ...," she says.
"Going forward, I'm excited to see how theatre can help tackle big issues in the world like consent, environmentalism and education."
Mount Aspiring College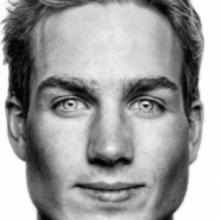 FRASER MCDOUGALL
2008: Was in the New Zealand freeski development team for big mountain, slopestyle and half-pipe. He hoped to take part in world championship events in the 2008-09 season.
2018: McDougall travelled to Europe in 2008-09 and won the prestigious Engadine Snow Invitational at St Moritz. Soon after he lost control on a cliff after doing a back-flip, breaking his nose and cheek bone, smashing his teeth and fracturing his jaw in four places. The accident led to a long recovery but he is probably better for it, he says, adding that he was becoming a bit self-centred and feeling invincible. These days, he enjoys adventure skiing in the back-country and making films with fellow skiers in places such as Mt Cook, Bolivia, Alaska and Japan (check out Lost Gringos on The North Face YouTube channel).
"We get to propose trips to our sponsors and they help fund us. It's pretty much the dream life."
McDougall has a bachelor of engineering technology, is studying for a graduate diploma in project management and spends most of the year working at his father's structural engineering firm in Wanaka. He also has a private pilot's licence and is a qualified glider pilot and instructor. Receiving the Class Act award the same year as his twin, Hamish, was great, he says.
"The ODT does a great job with the Class Act award in recognising those who put themselves out there and it was humbling to be named with my brother among a great list of people."
HAMISH MCDOUGALL
2008: McDougall's skiing successes had earned him a place on the New Zealand freeski development team for slopestyle and half-pipe. He planned to continue competing in skiing events and to gain an economics degree.
2018: McDougall, who posed uncomfortably for his 2008 Class Act photo due to a broken humerus, is about to take up a full-time position with Snow Sports New Zealand as a coach through to the 2022 Winter Olympics. At present he coaches the freeski international group at the Cardrona high performance centre, spending half the year in Wanaka and northern  winters in Europe or the United States. He also sells his skiing and snowboarding photos. After narrowly missing out on qualifying for the 2014 Winter Olympics in slopestyle, McDougall completed law and commerce degrees, then went to the 2018 Olympics as a wax technician and coach.
"At the time of receiving the Class Act award, I firmly believed I would get my law and finance degrees and work my way up a corporate ladder ..." he says.
"As I finished my degrees, I began to realise that was not where I would like to devote my efforts ... I'm lucky enough to have found my passions for now; the top of which are being in the mountains, skiing and coaching."
Otago Boys' High School
BLAIR TARRANT
2008: Represented New Zealand with the Junior Black Sticks and was in the school's 1st XI cricket team. He hoped to become a Black Stick and an accountant.
2018: Tarrant has spent most of his time since leaving school playing for the Black Sticks, notching up more than 150 tests and competing at the Olympics, Commonwealth Games and World Cups. The talented defender divides his time between Auckland and the Netherlands, where he is playing professionally for hockey club Rotterdam, and is looking forward to the World Cup in December. Instead of studying accountancy, he is completing a business studies degree by correspondence through Massey University.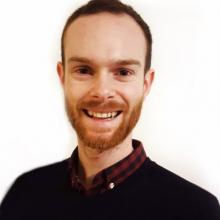 STEPHEN TREBILCO
2008: Was  first in history for two years and was an academic prefect.  Hoped to study history, economics and politics.
2018: Trebilco studied all the subjects he planned to, completing  economics and theology degrees (both with honours). In between, he spent a year volunteering in Malawi. He is now a policy adviser for Land Information New Zealand in Wellington.
Otago Girls' High School
OLIVIA BATES
2008: Played  in the Otago premier A netball team, Otago under-21 netball team and Otago under-19 volleyball team. Her ambition was to be a teacher and a Silver Fern.
2018: Bates took a break from netball in 2016 but returned to the sport in 2017 and this year, after providing cover several times and strong showings in the Super Club tournament, earned a full-time contract with the Southern Steel. Two weeks ago, the team beat the Central Pulse to defend its ANZ Premiership title. Sister of New Zealand women's cricket captain and 2005 Class Act recipient Suzie Bates, the gifted shooter had earlier won national titles with the Otago NPC and Otago under-21 netball teams. She also worked as a development officer for Netball South and as a teacher aide. Her signing to the Steel came after she had completed two years at the University of Otago. Her study has been put on hold this year but she is looking forward to finishing her teaching degree in the future.
"I'm happy with where I am with my netball," she says.
"It might have taken more time than I wanted but I got there after a lot of hard work."
PATRICIA LARSEN
2008: Won several science awards and was  selected to present her science fair project at the International Youth Science and Technology Forum in Shanghai. Hoped to become a research scientist.
2018: A cosmologist, Larsen lives in Chicago and works as a post-doctoral researcher in the cosmological physics and advanced computing group at Argonne National Laboratory. Her main area of interest is weak gravitational lensing, which is how changes in photon paths due to gravity from massive objects alter the images we observe; similar to how an optical lens can magnify or distort images. Larsen completed her physics degree at the University of Auckland before doing a PhD in astronomy at Cambridge. Highlights from the past 10 years were handing in her final thesis, climbing Mt Kilimanjaro and creating a life for herself, first in England, then in the United States, she says.
"It's been fascinating living in these countries during the recent turbulent political times."
Queen's High School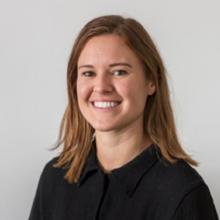 PHILIPPA MACKAY
2008: Was  South Island secondary schools senior girls' pole vault champion and had been in Otago age-group netball teams. She planned to travel before studying politics or psychology.
2018: Mackay completed a masters of planning (with distinction) and is an environmental consultant with a parks and recreational consultancy firm in Napier.
"I completely forgot I had said that," she says, when reminded of her 2008 plans "but funnily enough, I did end up doing my bachelor of arts degree with a major in politics (and a minor in environmental management). I do remember trying psychology, too, but it was definitely not for me."
Although she no longer competes in pole vault, she still plays social netball and enjoys snowboarding, diving and running.
Roxburgh Area School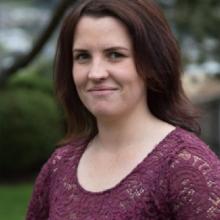 ALEISHA KIRKMAN (NEE DAVIDSON)
2008: Was the Central Otago junior indoor bowls singles champion and played E-flat tenor horn in a local brass band. She hoped to study psychology.
2018: Kirkman completed a New Zealand certificate in cookery, gained a New Zealand diploma in applied business management, and owned and operated a cafe for two years, juggling work, study, pregnancy and a baby before moving into horticulture. She is now a gardener and groundskeeper for Pact.
"The 'cookery' course was going to be a bit of gap year after school and it took me down a completely different path," the Dunedin woman says. She no longer plays bowls or tenor horn.
St Hilda's Collegiate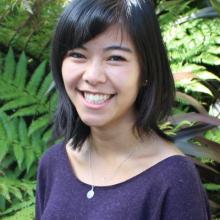 SHANG-CHIN LAI
2008: Won school general excellence with diligence awards for five years, with firsts in Chinese, French, Japanese and English. She hoped to become a diplomat.
2018: Lai says that helping to prosecute child sex traffickers has been the most meaningful work  she has been involved in since graduating from Victoria University with degrees in law and international relations. The barrister and solicitor initially worked in corporate law in Wellington, then moved to the Philippines to work as a legal fellow with International Justice Mission (IJM), an NGO that works to end trafficking and slavery in developing countries: "For me, it was an experience that cemented the idea that a crucial role of lawyers is to be a voice for the voiceless, and to seek justice".
A year later, she moved to the UK to complete a masters in international law. She now works at the Centre for Access to Justice at University College, London. The centre provides pro bono legal advice to people from vulnerable communities, including refugees, migrants and the homeless, and conducts research on access to justice. The languages she studied at high school have "come in handy at times" during her travels, she says.
"I wanted to be a diplomat because I love international law and relations, and travelling and meeting new people, and I've been fortunate to be able to do all of those things while working in the legal sector ..."
JENNY LANDER
2008: Was co-founder of her school's social action group and had excelled in English and history. She hoped to be an advocate for social justice.
2018: Social justice still drives Lander's work; she is now a UK-based researcher focused on the governance and politics of development. She finished her PhD in law at the University of Warwick last year and now lectures in the school of law at De Montfort University of Leicester. Her doctoral research about the law and politics of natural resource-based development in Mongolia took her back to the country where she lived in the early 2000s. She also worked as a research assistant on a project about care and social reproduction in Kenya. Ten years ago she imagined she would be more involved in community organising and activism, rather than in the "academy", she says.
"I still think targeted campaigns are important, as well as advocacy, but my time at university has given me the space to reflect on ideas and practices of justice, as well as the sometimes terrifying complexity of global problems ... The world feels even more uncertain now than it did in 2008, which probably partly reflects my age as well as the reality that the tenor of politics in the West has shifted quite remarkably ..."
St Kevin's College
MAIREAD FOX
2008: Won the Otago/Southland senior girls javelin title and captained the school's senior A netball team, winner of the Otago secondary schools competition. She planned to take an "outdoor education gap year" in the United Kingdom before studying physiotherapy.
2018: After leaving school, Fox worked as an outdoor education instructor in the UK, spent five months in the shearing sheds of the Australian Outback, became a registered nurse and worked as a florist. In 2015, she won the New Zealand gumboot throwing championships and represented New Zealand at the world champs in Italy. She now lives in Dunedin, where she is a practice nurse, an ear nurse and a freelance florist.
"I love this balance of caring for people and also letting my creative side have a wee play," she says.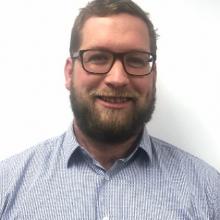 ADAM LILL
2008: Captained the 1st XV rugby team and was studying mathematics at university level. He planned to study civil engineering.
2018: Lill is working as a civil engineer for Davie Lovell-Smith in Christchurch and studying part-time for a diploma of engineering. He played for the New Zealand University under-21 rugby team in 2011, touring to the United States, but later stopped playing due to concussions. He has been coaching at the University of Canterbury rugby club since 2012.
St Peter's College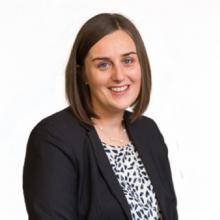 PAULA MACKENZIE
2008: Was heavily involved in music and drama and her fundraising work had earned her an Everyday Young New Zealander Award. She hoped to study biomedical science, law and music.
2018: MacKenzie lives in Perth and works in finance recruitment, using the masters in organisational psychology that she completed after gaining science and arts degrees. Her ambition is to complete a year of supervised practice to obtain registration as a psychologist. MacKenzie began studying all three subjects she planned to but after suffering post-concussion symptoms from a car crash, changed to neuroscience in her second year. She is still involved in music, singing in a contemporary music duo.
MITCHELL WILL
2008: Was the Southland secondary schools' lawn bowls champion and in the 1st XV. He hoped to study law and commerce.
2018: Will completed a commerce degree (with first class hons), majoring in accounting, and is now a chartered accountant and a finance business partner at Rentokil Initial in Auckland. His dissertation was published in Pacific Accounting Review. He was runner-up in the National Fours and third-equal in the National Pairs in the 2013-2014 bowling season, as well as third-equal, representing Dunedin, in the National Intercentre in 2015. He then stopped playing bowls and focused on refereeing rugby, making the New Zealand-wide training group and refereeing more than 50 premier games.
South Otago High School
ANITA VAN DER LOO
2008: Played in the school orchestra and rock band and took school council board meetings. She hoped to study for a bachelor of commerce and work in business.
2018: The high school pupil who enjoyed "numbers and management" is now a manager in the corporate tax team at PwC in Wellington. A chartered accountant and a barrister and solicitor of the High Court, she no longer plays violin and bass guitar but jokes that is probably for the best: "I have never been very musically talented, so only played ... for the social aspect ... of being part of the orchestra and band."
ASHLEIGH CALDER
2008: Had participated in national dance competition finals and performed in and choreographed school groups for Stage Challenge events. She hoped to study English and geography at university.
2018: Calder is people and performance manager at Real Journeys in Queenstown. She completed a bachelor of commerce (hons), majoring in management, at the University of Otago. She is not currently involved in dancing.
Taieri College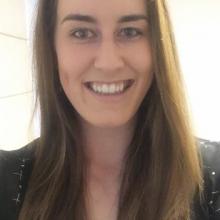 KATIE KENNEALLY
2008: Was a New Zealand age-group gold medallist in breaststroke and hoped to study sports nutrition.
2018: Kenneally studied food science instead of nutrition because the jobs resulting from the degree seemed more varied. She is now food quality assurance manager at Bidfood Processing in Christchurch and a part-time personal trainer at F45. She broke three national swimming records, gained a university blue and represented New Zealand at the World University Games before giving up competitive swimming to focus on her work.
MATTHEW MORTIMER
2008: Had an impressive academic record, having won year 12 prizes for history, physics, English, computer studies and chemistry. He planned to study law.
2018: Mortimer works at Meredith Connell in Auckland, where he practises administrative law, disciplinary litigation and criminal law, regularly appearing in courts and tribunals on behalf of the Crown, Crown entities and regulatory bodies. After gaining his bachelor of laws with first class honours, he worked as legal and research counsel to the Office of the Chief Coroner.
The Catlins Area School 
HEIDI GEISSLER
2008: Was a southern area schools netball representative and had taken lead roles in South Otago Theatrical Society productions. She wanted to study either English and theatre, or nursing.
2018: Geissler is general manager of Dunedin's Arcade Theatre Company and doing a masters in teaching and learning, with the aim of being a secondary school drama teacher. She has directed several shows, including The First Time, at the New Athenaeum Theatre in May, and is a member of the improvisation troupe, Improsaurus.  After leaving school, she completed a bachelor of arts (hons) in theatre studies and was involved in national acting tours and theatre contracts as a theatre actor and practitioner.
Tokomairiro High School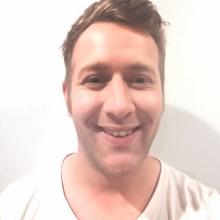 AARON LINDSAY
2008: Was vice-captain of the 1st XV, a drum tutor for younger pupils and had taken leading roles in school productions. His ambition was to be an Air Force officer.
2018: Lindsay is an air warfare specialist in the RNZAF, using radar, electro-optic and infrared cameras aboard the P-3K2 Orion to detect a variety of targets, from warships and submarines during large exercises to fishing vessels around New Zealand and the South Pacific. For the past two years, he has worked in the Auckland tactical operations centre, managing and supporting missions in-flight. He is also studying for a bachelor of aviation management through Massey University. Highlights include spending five months on an anti-piracy mission in the Middle East and playing cricket for the Air Force in the 2012 International Defence Cricket Challenge. He continues to play drums and guitar when he can.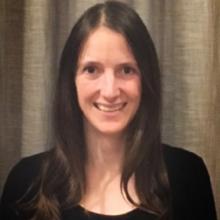 DELI FRAMPTON (NEE MCDONNELL)
2008: Was head girl and a school netball and cricket representative. She hoped to study sports physiotherapy or physical education.
2018: Frampton completed a physiotherapy degree in 2012, going on to work in Blenheim and, more recently, in Dunedin Hospital, as a physiotherapist. She is currently on parental leave. Siblings Grant and Nadia were also Class Act winners.
Waitaki Boys' High School
ARTHUR MILNE
2008: Had won regional speech and essay competitions, as well as the Aoraki region discus event. He hoped to study architecture.
2018: Milne studied engineering at the University of Canterbury, thinking it would be a "safer" choice than architecture but says he ended up "dropping out" and working for a few years. He returned to university in 2012, completing a bachelor of business administration (finance) in the United States "with nothing but As", and now works as senior business analyst for Foodbuy in Charlotte, North Carolina.
"Looking back, I learned plenty about life in that year at the University of Canterbury," he says, "but ultimately it was a waste of time and money because I wasn't ready for it ..."
A former member of the Waitaki Boys' 2nd XV, he continues to play rugby when he can.
TOM VERDONK
2008: Was a North Otago rugby under-18 representative and excelled at academic subjects. He planned to study commerce and become an accountant.
2018: Verdonk is a chartered accountant in Christchurch. After completing a commerce degree, majoring in accounting and economics, the former Waitaki Boys' 1st XV captain played rugby overseas and represented Holland in rugby league. He now plays rugby for the New Brighton division one side and, in the off-season, spends as much time as possible hunting and fishing.
Waitaki Girls' High School
TESSA MCCULLOCH
2008: Was head girl and in the North Otago under-19 netball team. She planned to study commerce.
2018: McCulloch is assistant manager of the Country Road store in Dunedin and doing an image styling course by correspondence. After gaining a commerce degree, she worked in a variety of roles, including accountant, boarding house supervisor and product development co-ordinator, and spent three months backpacking around Southeast Asia. She has played netball at club level and for a mixed Otago invitational team in the Lion Foundation provincial championship tournament but is not playing at present because of work commitments.
"I hope to get back into playing or coaching further down the track," she says.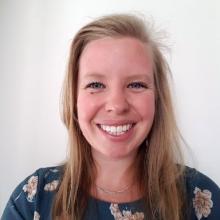 ERIN RYDER
2008: Chaired the school council and had captained the North Otago under-18 girls' soccer team. She hoped to study chemistry and film-making.
2018: Ryder says her passion for films is one reason she became an English teacher. She teaches the subject at Burnside High School in Christchurch and is also the year 10 north division dean. She was involved with football and futsal in her first three years at the school but gave it up when she became a dean.
Wakatipu High School
BRUNO SHIRLEY
2008: Was performing in Queenstown bands, had attended a world Shukokai karate tournament and hoped to work for the Ministry of Foreign Affairs.
2018: Shirley did end up working in the public service but in different branches to Foreign Affairs, and in a variety of roles from communications to cross-government collaboration. He has a BA (Hons) in international relations and an MA (distinction) in religious studies. Earlier this month he moved to Ithaca, New York, after being awarded a fellowship to do a PhD at Cornell University.
"I'll be working in the Asian studies department," he says.
"My research is still very firmly centred in political science but I'm particularly interested in the intersection of religion and politics in South and Southeast Asia, which Cornell is very strong in."
A black belt, Shirley has not continued with karate in recent years but is still heavily involved in music. His fifth original musical, The Bone Thief, recently closed in Wellington.
JESSICA VAN DER KAAG
2008: Was saxophonist in the school's jazz band and guitarist in its rock band. Had also danced in numerous school and community productions. She hoped to study at the University of Otago and to continue performing.
2018: Van der Kaag works at Anderson Lloyd in Christchurch as a solicitor in the resource management team. She completed law and science degrees and spent her last semester studying at a university in Budapest. She still plays the guitar and says she sometimes takes her ukulele tramping.
Could not be contacted/declined to take part
Pupils who could not be contacted or declined to take part from top left): Nanae Sato (Columba College), Sarah Williams (Lawrence Area School), Alleessa Menzies and Holly Heron (Maniototo Area School), and Cazna Savell (Queen's High School).