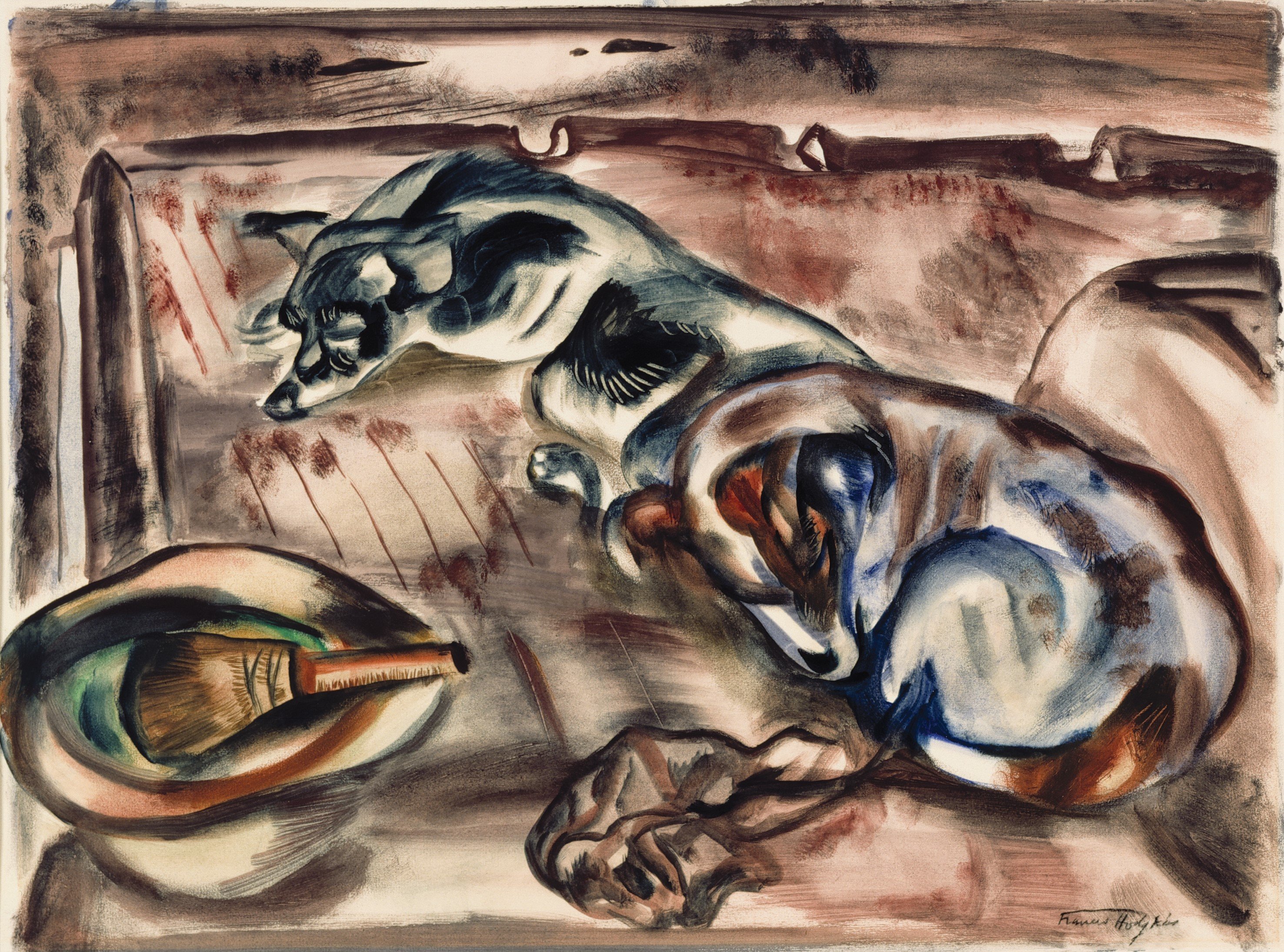 Last month, the Dunedin Public Art Gallery opened "Frances Hodgkins: European Journeys", an exhibition curated by Mary Kisler and toured by Auckland Art Gallery Toi o Tamaki. This extensive exhibition, and accompanying publication, positions Hodgkins, and her works, throughout France, Morocco, Spain and England. Through this lens, the impacts and outcomes of Hodgkins' unwavering and continued search for inspiration through travel is unpacked and celebrated. With works dating from 1901-46, this exhibition brings together paintings and works on paper from national and international collections, including a group of works from the Dunedin Public Art Gallery collection.
One of these works from the gallery's collection is Hodgkins' Yudi Y Moro (c.1936), a watercolour and bodycolour on paper. This work was painted at a time in which, from 1927 to 1939, Hodgkins was moving between Spain, France, Suffolk, Cornwall and Dorset. In this work, Hodgkins has painted two dogs, named Yudi and Moro, asleep within a backdrop of brown, ivory and black tones.
In a letter written on January 29, 1933, in Ibiza, Hodgkins said: "There is a special breed of Island dog which goes so well in the landscape - long legged fleet fawn & white hounds which really look & are dogs - not the inbred animal as we know it in England ... but pure dog - doggey".
The exhibition 
"Frances Hodgkins: European Journeys" is on at Dunedin Public Art Gallery until January 26