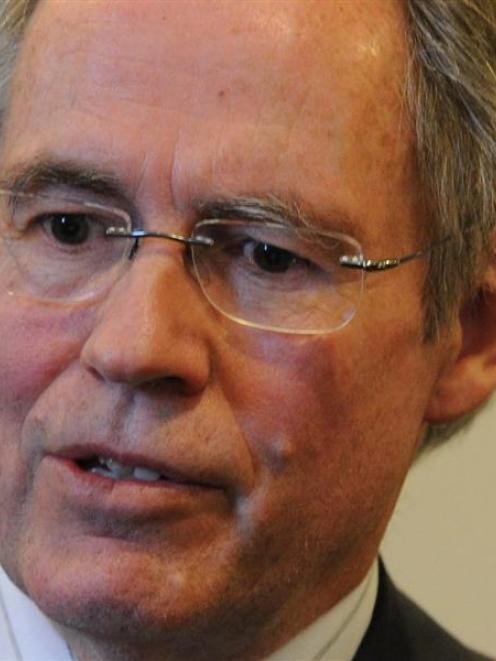 A collaboration between the New Zealand Transport Agency and southern organisations is aimed at reducing the high rate of death and injury road crashes in the South caused by overseas drivers.
NZTA southern regional director Jim Harland said it was one of the organisation's ''signature projects''.
While the initiative was in its early stages, some action could be taken this year, he said.
There were in-flight videos translated into languages including Chinese, to encourage people to make the right decisions, but they were not compulsory viewing in the way immigration videos were.
''We'll need to look into that as well,'' Mr Harland said.
''We intend to announce initiatives as soon as we can,'' he said.
''Where we can do something, we'll do it sooner rather than later.''
Mr Harland was in Dunedin as the NZTA toured the South visiting stakeholders.
Figures released recently showed overseas drivers were involved in at least 558 crashes resulting in death or injury in New Zealand last year.
In about three-quarters of the cases, including 11 fatal crashes, the visitors were found to be at fault.
The figures also showed the lower South Island experienced more tourist driver crashes than other areas.
Mr Harland said there was ''evidence to suggest in this part of the world there are parts of the network overseas drivers are struggling to deal with''.
That included drivers from other parts of New Zealand.
Problem areas included State Highway 94 from Gore to Milford, and, in some areas, including ''rural, straight roads'' in Southland, the percentage of crashes caused by overseas drivers was as high as 24%.
Mr Harland said the collaborative group looking at the problem involved representatives from the NZTA, southern local government, police, rental car associations, Tourism New Zealand and others.
The group met first in May, had had meetings since then, and would meet again on August 6.
Technical experts would have ''a really good look'' to see if road design had anything to do with problems in accident hot-spots, to discover if ''quick interventions'' could be made.
Mr Harland said the group was also looking into whether vehicles overseas drivers hired were safe for their purposes, whether their driving experience and knowledge equipped them to drive on New Zealand roads, and whether they made the appropriate judgements on speed.
''We're looking into all the data around that for drivers from different countries and the rest of New Zealand.''
As well, collaboration within industry groups could start soon.
''What we're looking at is some competency-based questions so that when people book their fly-drive package through an agent overseas, or when they turn up to the rental car counter to pick up their keys, there are some screening questions you can put to people that will give some sense of their driving competence and experience.''
''Depending on their answers, you might spend a little more time with them before you hand over your keys.''
The rental car industry was also looking at data-sharing so if a driver was turned down by one company, that knowledge would be shared with others.
''That would be obviously very powerful, if somebody was put off the road because they were considered too high-risk.''
That would be industry-led, however, and not compulsory.