The latest in pipe examination technology has landed in Dunedin.
Delta has expanded its fleet of specialist underground pipe inspection and maintenance vehicles with a custom-designed video inspection van.
Utilities and environment general manager Mike Cooper said it was "equipped with the latest in high-tech video-camera survey technology".
The $500,000 unit included a remote inspection camera, cable winch and control system.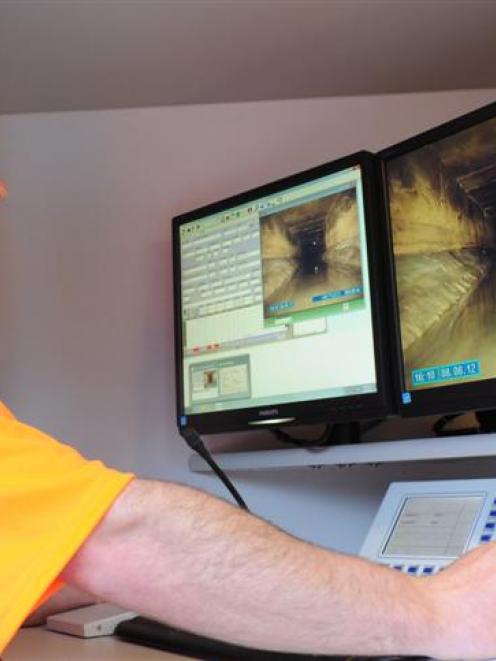 The camera was capable of scanning pipes from 10cm to 150cm in diameter and ran off a 500m cable, which provided power to the camera, and transmitted closed-circuit video and control data.
The equipment could be used to inspect water, stormwater, wastewater and fuel pipes to provide customers with information on pipe conditions, he said.
The exact location of any defects or blockages could be pinpointed above ground to keep digging to a minimum and make repairs more efficient.
The system had the added feature of being "explosion-proof", which was "important for safe working in potentially flammable environments, such as fuel pipes", Mr Cooper said.
"In the event a spark occurs within the unit, pressurised nitrogen is immediately released to extinguish the ignition source."
The van was used for the first time on Wednesday by a team carrying out an asset-inspection survey of drains for the Dunedin City Council.
Supervisor Rachel Holland said the work was "ongoing because there are so many drains", and the information helped the council plan any repairs and upgrades to its underground network.