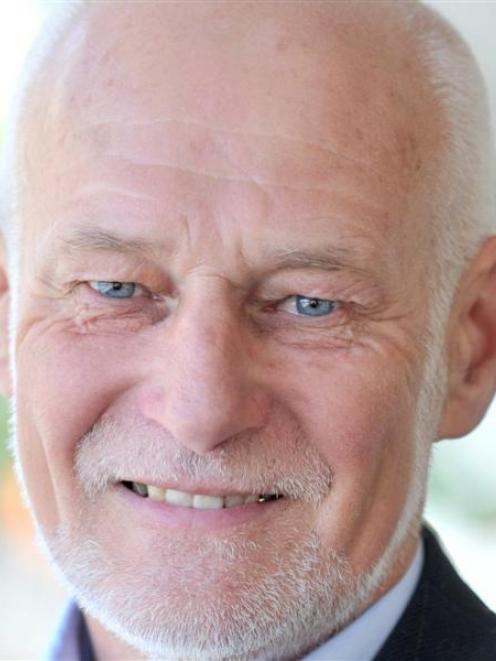 Dunedin Mayor Dave Cull has backed down from comments that $3400 worth of payments to former Dunedin North MP Pete Hodgson were part of a gentlemen's agreement.
It was revealed yesterday the council had received invoices from Mr Hodgson for work lobbying the Government to retain jobs at Invermay, contrary to initial media reports saying there had been no documentation.
However, the council has admitted the hiring of Mr Hodgson should have been covered by a contract instead of a ''fee for service arrangement''.
Mr Hodgson yesterday released the invoices, which accounted for $3200 of the $3400, and showed he billed at $160 per hour for 40 hours of work and then discounted the fee by half because of his support for the cause.
His experience as the former minister of research, science and technology meant he was qualified to do the job, he said.
After the invoices were released yesterday, Mr Cull backed down from a statement made to Fairfax describing the agreement with Mr Hodgson as ''a gentlemen's way of doing business in the South''.
The ''slightly flippant'' comments were made on the basis there were no invoices for the work, which later proved to be incorrect.
''I thought it was a handshake deal,'' Mr Cull said.
He had ''nothing to do'' with working out payment for Mr Hodgson's services.
That was organised by council staff.
Taxpayers' Union executive director Jordan Williams said there were ''questions to be asked'' about why the invoices were not released as part of the union's OIA request over payments made to Mr Hodgson.
Chief executive Dr Sue Bidrose said yesterday invoices should have been included in the OIA response, but the staff member writing the response ''was simply answering the question 'was there a contract?' and the answer seems to have been no''.
It was also a ''mistake'' not to write a contract for Mr Hodgson's services, she said.
''It appears that there have been more than one of these mistakes and it appears that there is a small number of managers who were not aware [of council policy].''
The council did not use ''gentlemen's agreements'' and had reiterated to staff all employment transactions, no matter how small, should be covered by contracts.
Mr Williams was pleased to learn there had been invoices, but asked: ''How on earth could this have happened?''
''We have now learned that Mr Hodgson is actually a good friend of the mayor's and if ever there was a need to have something go through proper process, you would think it was this.''
He also questioned why the invoices were released by Mr Hodgson and not as part of the OIA request.
''I think at minimum it's a cute response [to an OIA request] from the council.''