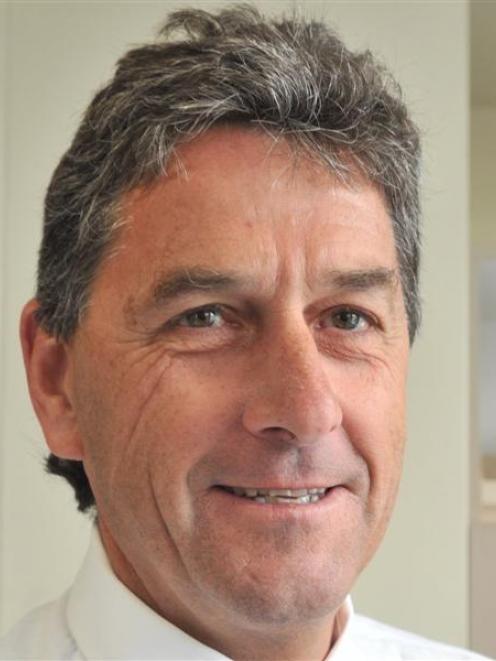 Poor access to surgery forces the renal service into a ''vicious cycle'' in which patients are not always prepared surgically for home dialysis, which then pressures hospital services, Dunedin Hospital nephrologist Dr John Schollum said yesterday.
Dr Schollum was part of a delegation that addressed the Southern District Health Board's hospital advisory committee in Invercargill about the service's challenges. The South Island is a world leader in home dialysis, used by more than 95% of its dialysis patients, compared with about 40% in the North Island, and much lower rates overseas.
Home dialysis is about half the cost, or less, of dialysis in a clinic.
Faced with an 8% year-on-year increase in demand, the dialysis service was ''on the edge'', Dr Schollum said. Patients identified for dialysis would ideally have early fistula surgery to prepare them, so they made a smooth transition, and avoided urgent procedures and hospital stays later.
Fistula surgery connects a vein and an artery. These were frequently carried out six to nine months later than they should be, because surgeons did not have dedicated time for them.
Depending on where on the body a fistula was carried out, some of them ought to be transferred to day surgery, he said.
The service also wants more resources to co-ordinate transplants. By properly identifying subjects, some patients might avoid dialysis, and the cost of dialysis rapidly exceeded that of a transplant.
Dunedin nephrologist Prof Rob Walker said too many renal patients were ''bumped off'' acute surgery slots, sometimes waiting several days even for an urgent procedure. As well as being less desirable for the patient's health, it meant highly expensive materials were used to treat them while they waited.
Access to surgery was ''appalling'', he said The service also had IT issues, through lack of access to GPs' electronic information, Prof Walker said.
In addition, the service lacked a proper data system. Renal patients generated huge amounts of information, and Prof Walker had been seeking funding for years, unsuccessfully, for a system to manage the risks this posed.
He said the board stood to reap about three times what it spent if it invested more resources in the service. Prof Walker said the home based dialysis model worked extremely well in the South, where people did not want to take frequent trips to Dunedin Hospital, especially when they lived in outlying areas.
Patient services executive director Lexie O'Shea said better IT links between hospital clinicians and GPs would be in place in 12 to 18 months. Chief executive Carole Heatly said the ninth theatre opening at Dunedin Hospital next week would help reduce surgical waiting times.
She said the clinicians had also highlighted the need for the board to develop a proper day surgery service.