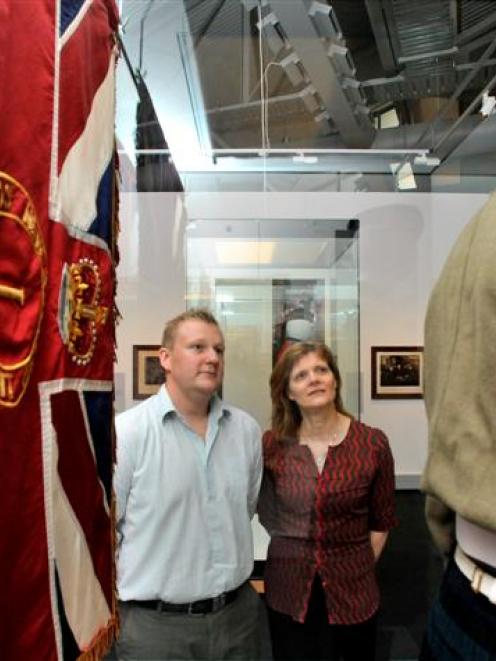 Dunedin might have the Mc taken out of it, as an exhibition opening at Toitu Otago Settlers Museum today questions whether the city still warrants its ''Edinburgh of the South'' epithet.
''Dunedin was the furtherest reach of the Scottish diaspora.
The founding population in Dunedin were imbued with Scottishness and Presbyterianism and were keen to maintain their links with Scotland,'' museum curator Sean Brosnahan said yesterday.
''But, we're now 160-plus years on from the first settlers arriving. To what extent are we still the Edinburgh of the South?
''Are bagpipes and tartan just something we play up for the tourists, or do people here still value their Caledonian heritage?''
He questioned its importance to this and future generations.
''Dunedin is such a Scottish place in so many ways, but it's also a modern New Zealand city. How those two things relate is really what this exhibition is exploring.''
Dunedin's isolation had led to some strong Scottish traditions, visiting National Museum of Scotland senior curator Elaine Edwards said.
''You want to connect with your homeland when you're abroad and the Scottish have a very strong identity in things like music and literature,'' she said.
The free exhibition includes the New Zealand Scottish Regiment colours, a Caledonian stone chair, original Dunedin and Otago tartan weavings, Presbyterian artefacts from the National Museum of Scotland and the Edinburgh Reliquary, which was a 1948 centennial gift to Dunedin from Edinburgh.
The exhibition, which runs until July 13, features an interactive display about Scottish independence.