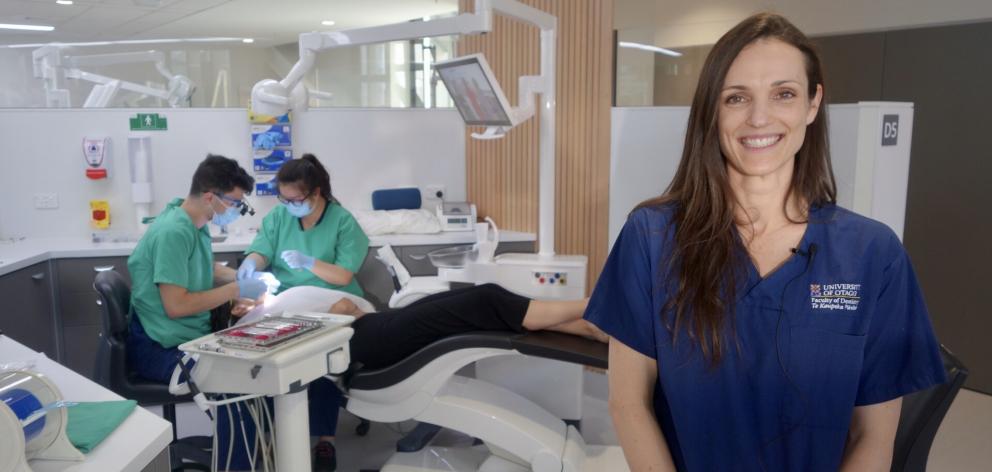 A University of Otago dental student is changing lives by offering patients free dental care.
Jamie Marra and Gore dentist Dr Haneen Alayan organised a free community dental clinic in the university's new Clinical Services Building every Sunday for the past six weeks.
Mrs Marra said it was amazing.
''There have been tears of thanks, hugs and handwritten cards,'' she said.
''We have had patients who have been trying to find jobs, but who were struggling going to interviews with blackened tooth stumps - and they are now walking out from our clinic with smiles.''
Patient Brendon Hurring, of Dunedin, had not seen a dentist in about 30 years.
Over six weeks, he had five extractions, four fillings, three root canals and scaling.
''It's changed my life," Mr Hurring said.
''Previously, I wouldn't smile and I'm much more confident now.''
Dr Alayan, who teaches part time at the university's dental school, ran similar clinic in Gore last year and said she wanted to ''take it up a notch'' this year, so worked with Mrs Marra to bring the clinic to Dunedin.
They provided about 60 patients with fillings, route canals and teeth cleaning.
Feedback was ''overwhelmingly positive''.
''Patients have been dealing with pain their whole lives and finally having that looked at without it being such a financial burden is a big deal for a lot of people,'' Dr Alayan said.
Dr Alayan and Mrs Marra received two grants and fundraised for the clinic by establishing a running club called Run with Heart.
Members raised $6000 by running the Dunedin Marathon.
JESSICA.WILSON @thestar.co.nz