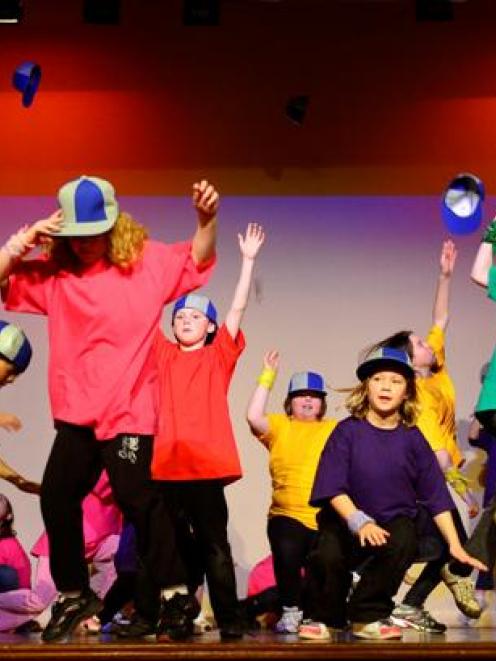 Dunedin's Brockville School pupils rehearse their routine yesterday for the
Dancing Like the Stars
show to be staged tonight in the College of Education auditorium.
Co-ordinator Kathryn Olcott said about 125 children from four schools - Brockville, Pine Hill, Concord and Carisbrook - were taking part in this year's programme, in which hip-hop, Irish, Indian and swing were being taught.
The programme involved nine weeks of dance tutoring, culminating in performances for family members and supporters.
Funded by the Dunedin City Council, the Southern Trust, the Otago Community Trust and the University of Otago, the programme had "behavioural, physical and social" outcomes for the children, Mrs Olcott said. It also gave them the opportunity to try different dance styles.
"It's absolutely remarkable to see what the tutors have been able to do in a very short period of time."
The programme began in Dunedin last year and she hoped more schools would be included next year.