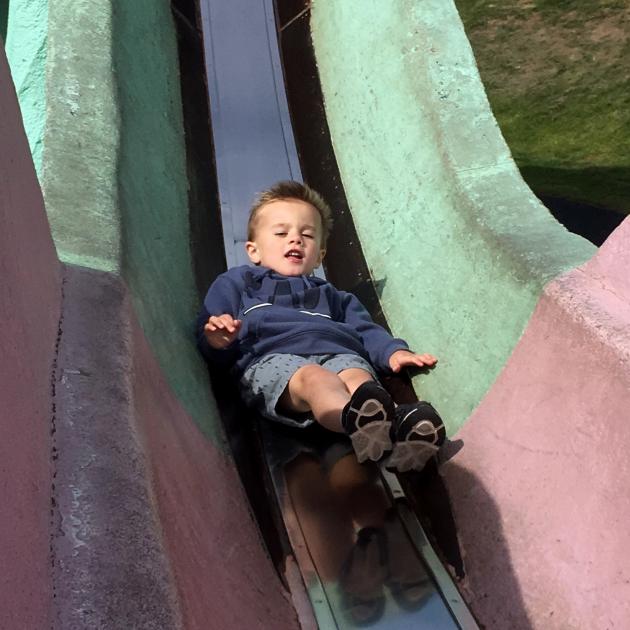 A large slide at a Dunedin playground has been slammed for its lack of slipperiness.
At a Mosgiel-Taieri Community Board meeting on March 14, board member Martin Dillon said the dinosaur slide at Marlow Park Playground in St Kilda wasn't slippery enough.
He visited the park with his grandsons, who struggled to slide down the play equipment, he said.
"It's a slide that doesn't slide,'' Mr Dillon said.
When The Star visited the playground on March 18, Max Norris (3), of Mosgiel, was moving smoothly along the surface of the metal slide, while maintaining continuous contact with it.
The secret was to "lift your feet'' to successfully slide down the neck of the dinosaur, he said.
Dunedin City Council parks and recreation acting group manager Robert West said the council had not been told of any concerns about the slide not being slippery enough.
"When safety audits are carried out on playground equipment, we are more concerned about slides that are too slippery.''
The council would investigate the issue in the next safety audit of the playground, Mr West said.
SHAWN.MCAVINUE @thestar.co.nz