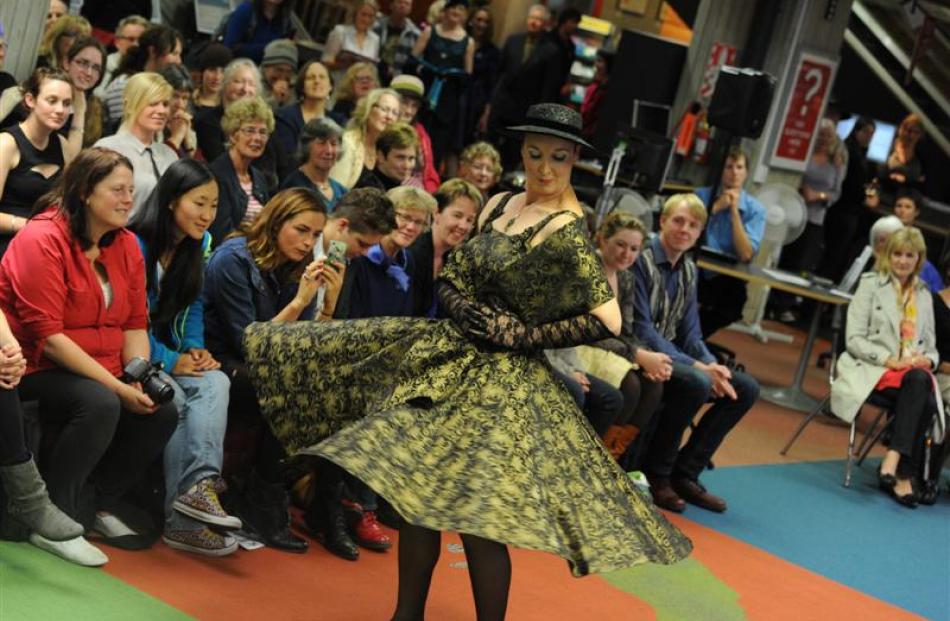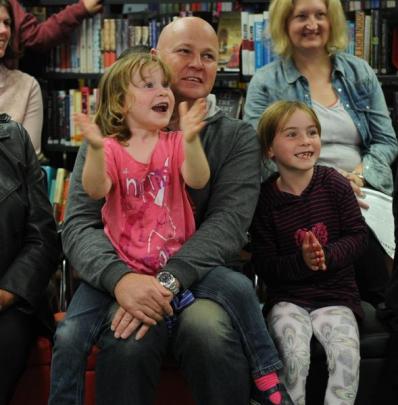 Curling up with a good book might be the preferred activity for many Dunedin librarians. But last night they put that and any natural shyness aside to strut their stuff in vintage clothing. The ''Geek to Chic'' fashion show at the Dunedin City Library was held as part of iD Dunedin Fashion Week.
Fashion show organiser and Dunedin Public Libraries marketing co-ordinator Lynette Hartgill said it was the third year the show, which features librarians swapping their day clothes for vintage clothing from the 1950s to the 1980s, had been held. Seventeen took part last night.
It was a big deal for many of them to leave their natural shyness behind to take part, she said.
''There is such a buzz afterwards. It's a real morale booster.''
Librarian Shana Clyne said all she worried about was not falling over in her gold heels, but she was impressed with her bouffant hairdo.
''I'm shaking. I'm more of a rugby player than a model.''
For library head Bernie Hawke it was just as difficult as he modelled a cobalt blue suit he was wearing for the last time before he gave it to charity.
Friends and family in the audience cheered the librarians on, especially Lola van de Klundert who had to be held back when her mother, Melanie, modelled a pink lace sheath.