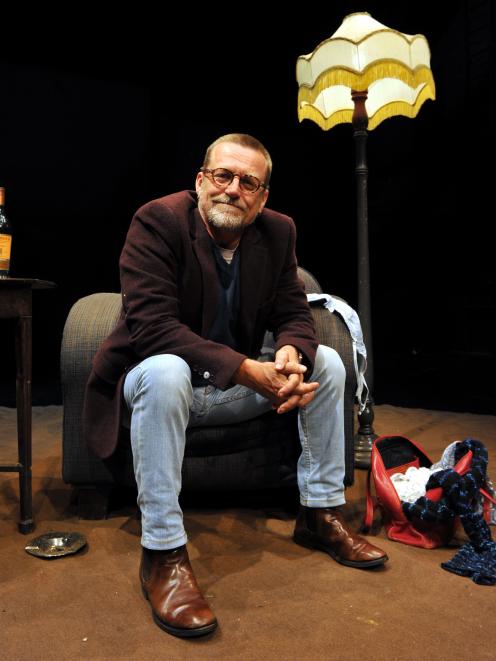 Actor Michael Hurst relaxes on the set of his solo show No Holds Bard at the Fortune Theatre yesterday.
Hurst said the set was the bedsit of a troubled single man.
''He's a Shakespearean thespian and it's 3am and he's losing his mind.''
Hurst had to bring a chair from Auckland for the performance, because he could not find a suitable one in Dunedin.
''Even in Dunedin, where you think a student flat would have a chair like this, it's really hard to find.''
Hurst said he arrived in Dunedin yesterday from Rarotonga, where he had been directing a television thriller.
The flight landed in Auckland at 1.30am yesterday and, after unpacking and repacking and two hours' sleep, he flew to Dunedin and began rehearsals at the Fortune Theatre.
''I've got to say it all out loud again, so I know it's there.''
Hurst said he was looking forward to performing nightly in Arts Festival Dunedin until Saturday.
He would then return to Rarotonga to finish the thriller.