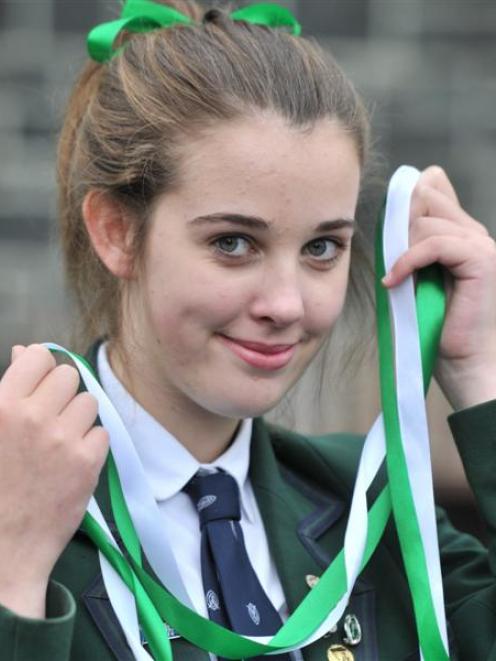 Watching the search for about 200 abducted Nigerian schoolgirls unfold in media reports has left many Columba College pupils considering the chilling question, could that happen to me?
Boko Haram militants stormed a secondary school in the village of Chibok, near the Cameroon border, on April 14, and kidnapped the girls.
While there was no threat of it happening in New Zealand, year 13 pupil Caitlin Addison said it struck many Columba College pupils that if they were living in Nigeria, they could have been among the kidnap victims.
''I think there's a real connection because it is high school students at a girls' school, and I know for me personally, when I heard the numbers of girls, I thought, 'Wow. That's almost our entire senior school'.
''And to think that many girls have been taken and that many families are suffering right now in Nigeria, it really is horrible.''
In a bid to raise awareness of the incident, Caitlin established a Facebook group called Campaign to Free the Girls of Nigeria about a week ago, and since then, more than 1000 people have joined. Support for the campaign was so strong, pupils at Columba College decided to hold a Ribbon Day today.
''We're asking the students to wear either green or white ribbons in their hair to support the girls of Nigeria, to try to raise awareness.
"The aim of the Ribbon Day is to show the Nigerian Government that the whole world is watching and following the story of the Nigerian schoolgirls, and that we want action to be taken, and that we want these girls to be able to return to their families and to their education.
''We've been inviting other schools to get involved throughout the country and now we've got more than 30 schools all over New Zealand participating. We've also had a lot of support from the University of Otago.
''It's been quite sobering to see how many people are willing to come on board and support it.''
Caitlin said the Ribbon Day would be the first of many events. She was planning more events in coming weeks to keep the issue in the public eye.