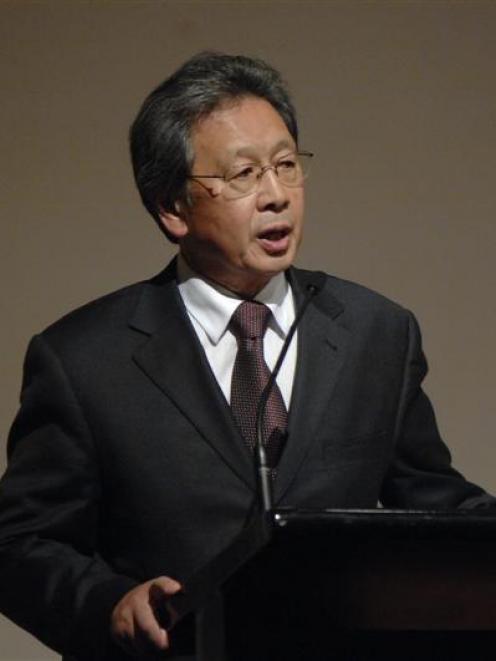 Dunedin Mayor Peter Chin yesterday dismissed calls for a city-wide referendum to decide the fate of the planned Awatea St stadium.
Mr Chin told the Otago Daily Times there was "no way" a referendum could be held before the next Dunedin City Council meeting on April 20, when councillors were to vote on a guaranteed maximum price construction contract for the stadium.
About 150 people at a public meeting in Port Chalmers on Sunday expressed unanimous support for a referendum before the scheduled council vote.
The resolution called on their area's councillor, Andrew Noone, to urge his fellow councillors to support a referendum.
However, Mr Chin said yesterday the resolution calling for a referendum before April 20 left too little time to arrange such an event, which would need to be held in accordance with procedures laid out in the Local Government Act 2002.
"The 20th of April is 13 days away, four days of which is a public holiday [Easter] . . . there's no way," he said.
"Even if there was a will to hold a referendum, there's no earthly way it can be held prior to the 20th of April.
So, basically, it's a non-goer."
Local Government New Zealand governance manager Mike Reid, of Wellington, said any city-wide referendum in a place the size of Dunedin would take at least three months to prepare, and cost about $30,000.
"Just literally being able to print that many voting papers and then mail them to everybody . . .
"I would have thought a three-month turnaround would have been probably the minimum level of time you would need."
Even if a referendum was held, Mr Chin said he doubted the result would end the debate unless voting was compulsory - a power the council did not have.
The call was discussed yesterday at a meeting of six council committee chairmen and Mr Chin.
Cr Noone, at the meeting as chairman of the council's infrastructure services committee, said he would forward the wording of Sunday's resolution to his fellow councillors.