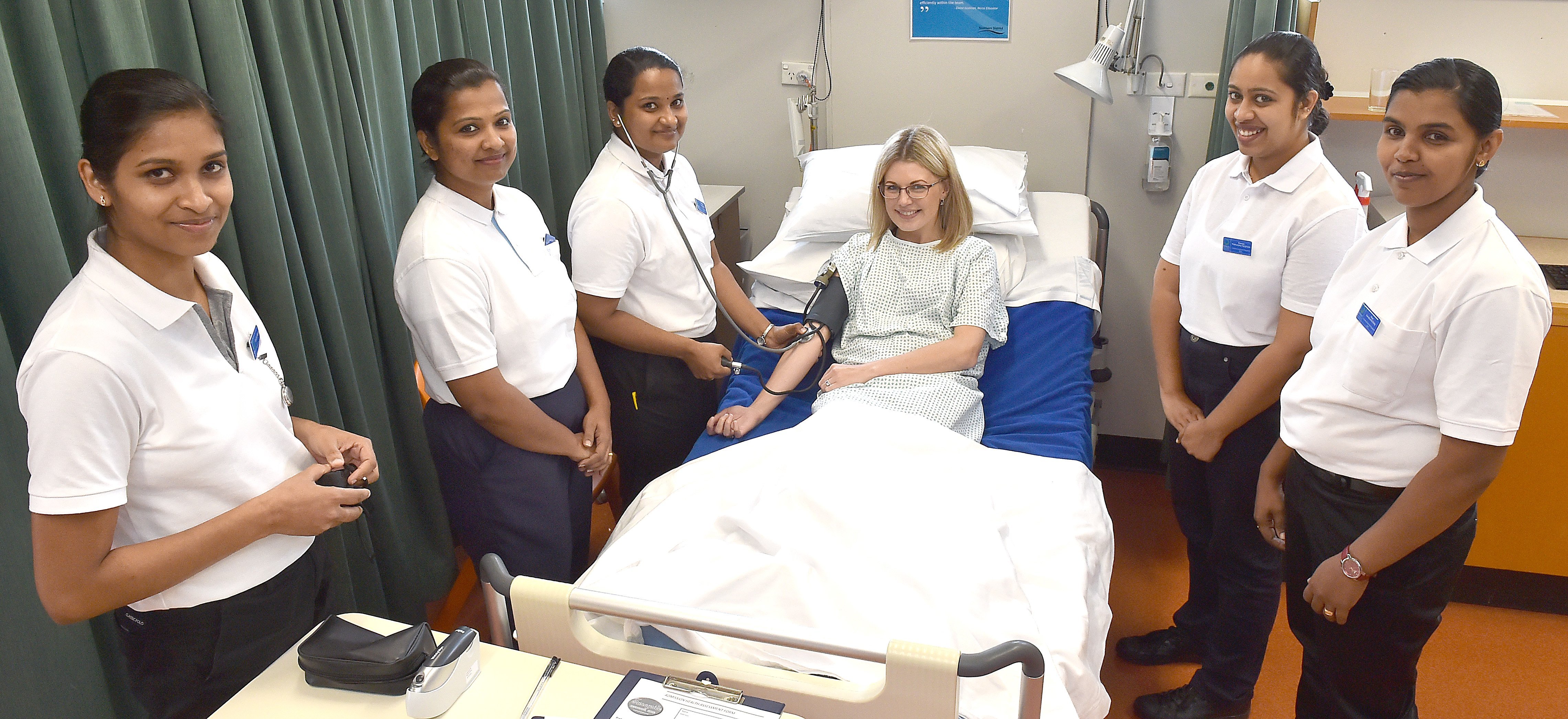 Leaving her husband and 1-year-old son at home has been at times agonising.
But Anjana Maria is thankful to be in New Zealand and keen to get to work in Dunedin.
Mrs Maria is one of five registered nurses from Kerala, India, at Otago Polytechnic's school of nursing competence assessment programme who are scheduled to begin work placements in Dunedin this week.
Mrs Maria described her disorienting arrival in New Zealand over the past month as a rollercoaster.
Her two-week stay in managed isolation in a hotel in Auckland required her to overcome homesickness, adjust to the different flavours of New Zealand food, and live in a confined space with restricted freedoms.
Yet she was excited to have arrived.
Her family and friends were eight hours behind her in India and, even through social media, she had nobody to talk to in the mornings, but the polytechnic's preparatory course work kept her busy.
She had a Covid-19 test 72 hours before she left India, three while in managed isolation, and another a week after she arrived at the polytechnic.
Through it all, she thought of her husband Dony Joseph and her baby Ben.
"It was heartbreaking," she said.
"After reaching here it was all difficult."
Polytechnic school of nursing competence assessment programme leader Geoffrey Harvey said the quality of the five nurses from India was "excellent".
It was good to have them choose Dunedin from among 15 competence assessment programmes in New Zealand, he said.
The first group of international nurses that came through the border arrived at the polytechnic from the Philippines in November last year.
They were now working in healthcare around the country.
These nurses from India would next week enter work placements in Dunedin Hospital and aged-care facilities in the city.
However, there remained a serious shortage in the sector.
"They are crying out for nurses," he said.
A Ministry of Business, Innovation and Employment spokesman said that as part of the Government's Covid-19 response, more than 150 nurses had been granted border exceptions as critical health workers from August to March.
A Ministry of Health spokeswoman said when considering applications for critical health workers, skills and experience were targeted rather than particular nationalities.
Internationally educated nurses made an important contribution to healthcare and any nurses coming into the country for competence assessment programmes would have already met stringent registration and immigration criteria, she said.