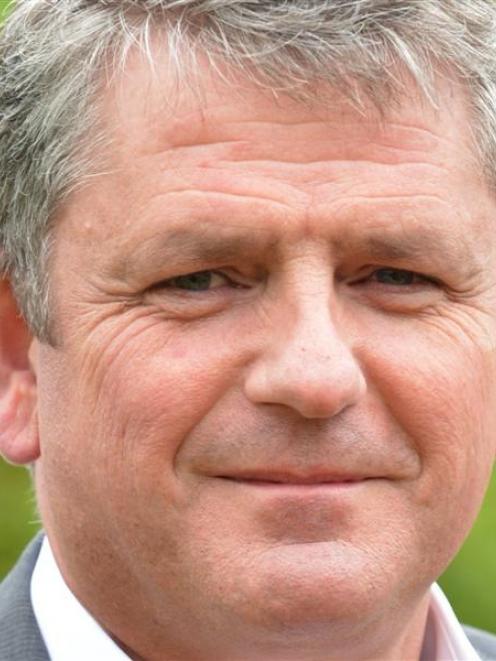 Concerns over the fairness and secrecy of health funding have re-emerged in the wake of Southern District Health Board warning its deficit has blown out and it must cut costs.
Critics of population-based funding say the formula does not allow for the health board's large land area, and its high proportion of older people, while there is too much secrecy over how it works.
Departing SDHB chairman Joe Butterfield told the Otago Daily Times this week the deficit would be in the ''high 20s'' of millions of dollars.
A big factor is aged residential care subsidies, on which spending was higher than expected.
The board is under extra pressure to cut costs because of financial requirements for the $200 million rebuild of the clinical services building at Dunedin.
''We've been victims of this formula for some time without ever knowing how it's applied,'' Aged Care Association Otago Southland board representative Malcolm Hendry said yesterday.
The Government was ''burying their head in the sand'' if it believed it could continue to ignore increased costs caused by the ageing population.
''They will never release the formula so I don't know how they allocate the funds,'' he said.
Dunedin Mayor Dave Cull said ''something needs to change'' to fund health adequately in the South.
Mr Cull is concerned about the proposed outsourcing of hospital kitchens to the Compass Group, which is projected to save millions of dollars, saying he hoped southern businesses could collaborate with unions to find a local solution to keep food preparation in the South.
Dunedin North Labour MP Dr David Clark said a review of the formula, which is under way, was narrow and would not address concern over the South's funding shortfall.
''The health funding formula doesn't seem to work for the South.
''The review that's been set up has been set up as a political management tool.''
He reiterated a call for the Government to speed up the clinical services rebuild at Dunedin Hospital.
Health Minister Dr Jonathan Coleman said he expected to receive the results of the review later this year.
His emailed response did not respond to Dr Clark's criticism saying it was too narrow.
Asked if further intervention was on the cards for SDHB, Dr Coleman said the board was being monitored.
''The board is already under intensive monitoring and the National Health Board is actively working with the board on improving their financial position.
''As you are aware, we are in the process of appointing a new chair.''
The Otago Daily Times wanted to speak to people who were involved in the board's affairs in the past, but found them less than keen to talk.
Former health minister Tony Ryall did not want to talk about SDHB.
''Look ... I'm out of public office now, so I'll just leave it at that and wish you well.''
Former health minister and former Dunedin North MP Pete Hodgson said his only comment was that capital spending on hospital buildings, if executed correctly, was effective at increasing efficiency and reducing operational costs.
Former board chairman Errol Millar said he was ''long out of it'', and declined to comment about the financing of public health.
Former health minister Annette King, now Labour's health spokeswoman, could not be contacted.
University of Otago academics who closely studied the health funding formula in 2012 concluded its workings were unclear because of the lack of information.
The review said the Government needed to be more open about how billions of dollars of public money were distributed each year.
The review found SDHB had 6.85% of the population, and received 6.85% of the funds. Of the DHBs, Southern was the only one to get exactly the same proportion of funding as its share of population.
SDHB chief executive Carole Heatly yesterday said there were ''pluses and minuses'' for all boards under population-based funding, and she would be awaiting the outcome of the review.
---
Funding formula
What is the population-based funding formula?
• Used to distribute more than $11 billion annually.
• Factors in historical, demographic, and geographical characteristics of health boards.
• Otago University academics concluded its workings were unclear due to lack of transparency.
• Concern it fails to account for SDHB's large land area.
---