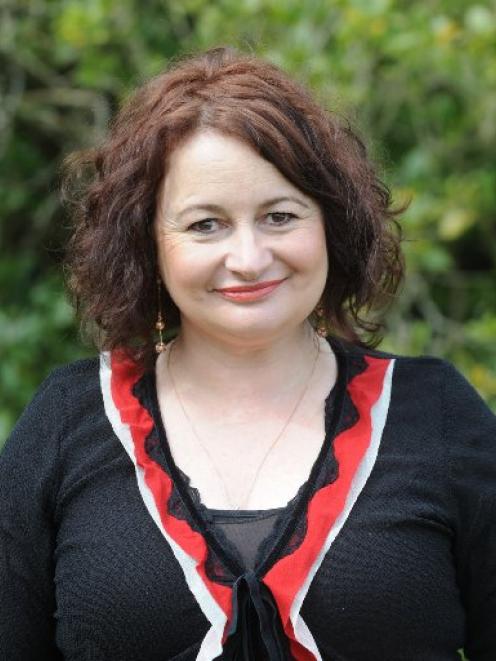 The future of Miss Universe New Zealand Otago is in doubt after an apparent dispute between the director of the event and the executive director of Miss Universe New Zealand.
Nineteen contestants will compete for the title of Miss Universe New Zealand Otago tonight at the Otago Boys' High School theatre, but it will be the last Otago pageant linked to Miss Universe New Zealand for the foreseeable future, Miss Universe New Zealand executive director Nigel Godfrey says.
Mr Godfrey told the Otago Daily Times he would pull the pin on any future links between his organisation and the Otago competition run by Donna Dobbinson, after controversy surrounded this year's event.
Several contestants and parents of contestants approached the ODT with concerns about the event, the treatment of contestants and costs they had incurred.
Contestant Zeisha Jones said she pulled out of the competition because it was ''damaging my confidence'' and had made her ''upset''.
She was not trying to be ''nasty'' but wanted others to know about her experience.
Miss Jones said she had been called an ''embarrassment to the competition'' and was dressed down for getting her mother involved after she had some concerns.
''If I were to treat customers ... like that in my job I would be fired instantly.''
She had tried to raise her concerns with Mrs Dobbinson, but ''she doesn't listen'', she said.
Miss Jones said she was also concerned by the $100 she spent to be photographed for the competition by Mrs Dobbinson's daughter.
The money was in addition to a $80 registration fee and $40 training fee contestants were expected to pay.
''I knew withdrawing would mean kissing my money away, but my happiness is more important than money,'' she said.
Another contestant's mother told the ODT her daughter was upset after critical remarks were made about how she looked during the swimsuit section of the competition.
The contestants competed in the swimsuit section in stilettos at the St Clair Hot Salt Water Pool in March ,while the pool was open to the public.
Mr Godfrey said public swimsuit competitions were against Miss Universe New Zealand's rules and regulations.
''I have no idea why that event was held the way it was,'' he said.
''I haven't had an adequate response.''
The event was filmed for tonight's show, but ''that video will not screen'', he said.
Miss Jones said the swimsuit competition was ''very nerve-racking'' and it was disappointing to find out the national body did not condone how it was run.
Mr Godfrey said he was disappointed to hear Miss Jones had pulled out, but had offered her a free place in Miss Universe New Zealand's ''Stiletto Camp'' to make amends.
He had offered the contestants an ''opinion'' that the $100 cost of the photography session was excessive and there was nothing in the contestants' contracts which stated they had to accept it, but none of them had approached Mrs Dobbinson for reimbursement, he said.
He and his team arrived in Dunedin on Thursday and had changed aspects of tonight's show, he said.
Only two contestants had pulled out because of any controversy, but he would not be continuing the franchise model in future, he said.
Mrs Dobbinson, who has has run the pageants since 2011, said any discontent was ''very big news to me'' as she had been approached by only one concerned parent.
Three contestants had pulled out, one because of health reasons, one who got ''involved with drama that didn't really exist'' and another who would not provide a reason why she left, Mrs Dobbinson said.
The swimsuit competition was staged the way it was to ''produce a movie Miss Universe New Zealand asked me to produce''.
Any suggestion she had made disparaging remarks to contestants was wrong, she said.
''I have never, ever, ever, ever said anything negative about someone's looks.''
The $100 photo shoot was $75 for photos for the contestants' own photo-books and $25 for hair and make-up and was ''not related to the competition at all''.
It was offered to them as ''something extra'' and ''most girls jumped at it'', she said.
''They got a huge amount out of it,'' Mrs Dobbinson said.
She had ''differences'' with Mr Godfrey, she said.
''I have found Nigel hard to work with,'' she said.
''I have given him some role in the competition for [tonight] because I felt as national director he should have some role.''
She rejected an suggestion he had taken over.
''We have worked our butts off for this event,'' Mrs Dobbinson said.
''I don't know what has gone on this year.''