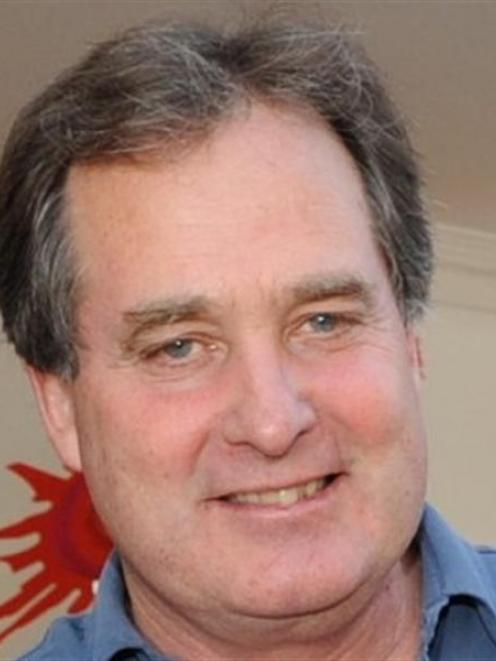 The Department of Conservation's move to set up a group to find Otago's first marine reserves within two years is ''extremely concerning'', Otago Rock Lobster Industry Association executive officer Simon Gilmour says.
Mr Gilmour submitted on the draft Conservation Management Strategy (CMS) on behalf of the Paua Industry Council and NZ Rock Lobster Industry Council at Conservation House in Dunedin this week. It was ''odd'' Conservation Minister Nick Smith had announced the formation of a 14-person forum to agree on at least one piece of Otago coast becoming a marine reserve.
''You normally have this process because there is a perceived need for a marine reserve in the area and we don't perceive there is a need.''
However, the ''government of the day'' needed to be seen as supporting marine reserves to win votes, he said.
''We think it's a politically driven process rather than a need to have protection of the marine environment,'' Mr Gilmour said.
Otago Harbour in the 1950s was a good example of what happened to marine ecosystems when the government ''close and walk away''.
''What we have witnessed in that 60 years is a slow death march, with the destruction of fisheries abundance and diversity ... each time you close an area, you push the commercial, customary and recreational catch on to a diminishing resource.''
In the draft strategy, fishing was identified five times as being a pressure, or threat, to marine ecosystems with no further elaboration on the nature of the fishing activity that was of concern, or the nature of the impact on ecosystems.
Fisheries in Otago and Southland were carefully managed stocks that were not subject to overfishing and which caused no adverse effects on marine mammals, seabirds, or marine ecosystems. Statements about fishing-related threats to marine biodiversity should be fully referenced and accurately specified, Mr Gilmour said.
Doc services manager for Coastal Otago David Agnew, who chaired the meetings, said Mr Gilmour's philosophy that Doc ''close and walk away'' from fisheries could be raised at the forum.
Before the CMS was implemented around March 2015, it would be determined if the draft needed to be amended to address Mr Gilmour's concern about the ''blanket'' use of the word ''fishing'' and its related threat to marine biodiversity, he said.
''It might choose the wording more carefully by saying `some type of fishing may be a threat' rather than being collective and saying `all fishing is a threat' - it is that sort of tweaking.''
The panel meets at Otakou marae today to hear Ngai Tahu submissions, he said.