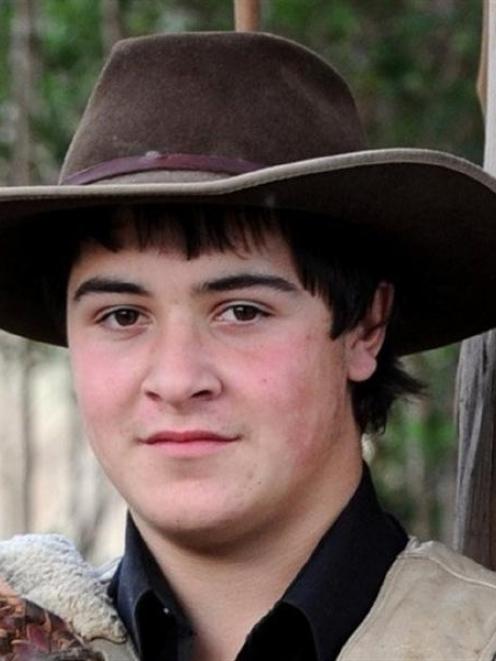 Palmerston steer rider Sam Church has managed to get halfway to competing in a transtasman rodeo competition, thanks to a $1000 donation from a former barrel racer.
Sam was selected to represent New Zealand in the transtasman high school rodeo championships in Queensland in October.
Being selected was a thrill, but his mother, Christine Bain, was concerned about how she would finance the $2000 trip.
Sam's father and her husband was champion horseman and Otago rodeo identity Dion Church, who died last September. The past year was tough on surviving family members.
When Dunedin businesswoman, former barrel racer and former New Zealand Rodeo Cowboys Association president Wendy Muldrew read of the situation in yesterday's Otago Daily Times, she knew she had to do something.
She offered Sam $1000 in sponsorship from two of her businesses, City North Auto and Custom Clean.
"The main reason I wanted to give him a helping hand is the family. It's my way of saying thank you for the times they have looked after me," she said.
Ms Bain, was happy to receive the offer.
"I'd be a fool not to accept. The last two years, I can't get over the amount of support we've all had," she said.