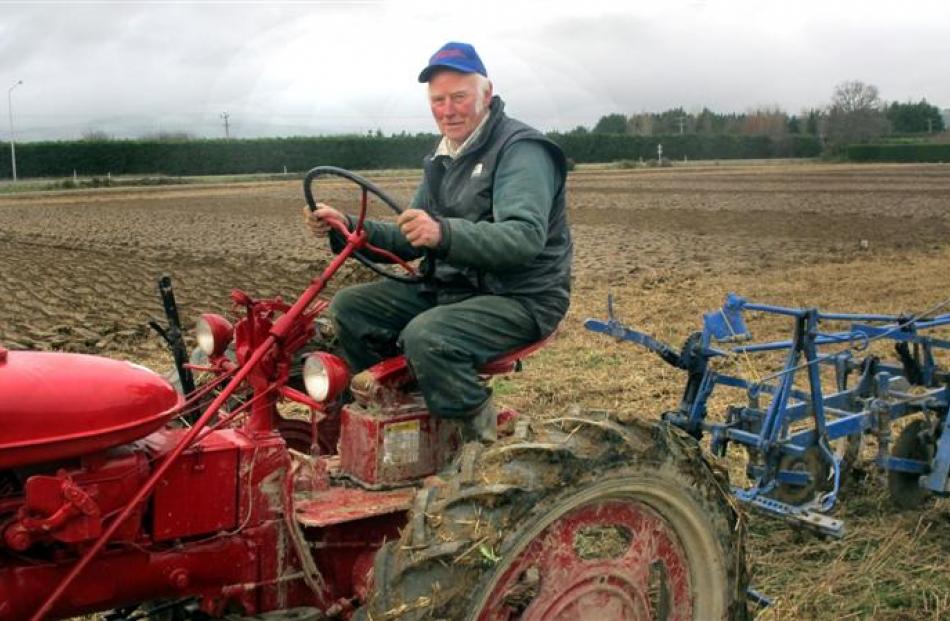 The came from across the mainland to a paddock in Mosgiel - 18 ploughmen and one ploughwoman on the straight and narrow.
Sunday's ploughing match, at Dukes Rd South, is a tradition on the Taieri that goes back to 1860.
''We were supposed to plough a fortnight ago but it snowed,'' Taieri Ploughing Association president Keith Macaulay said.
''We do have air-conditioning but the heating isn't so good,'' he joked.
Mr Macaulay said rain and snow had made it hard work.
''It was pretty cheesy stuff. It's sticky and turned over in one block.''
Competitors had three hours to each work an area 20m by 60m.
It is an exact science but what makes a good plough?
The official line is: ''A seed bed that requires minimum cultivation in order to produce the maximum crop.''
That means furrows straight and even, not too deep, maximum soil exposed, and trash well buried.
And the last furrow must turn back to where the ploughing began. Easier said than done.
Results: silver plough qualified, Scott McKenzie; open class winner, Mark Dillon; vintage winner, Alister Rutherford; commercial winner, John Miller.