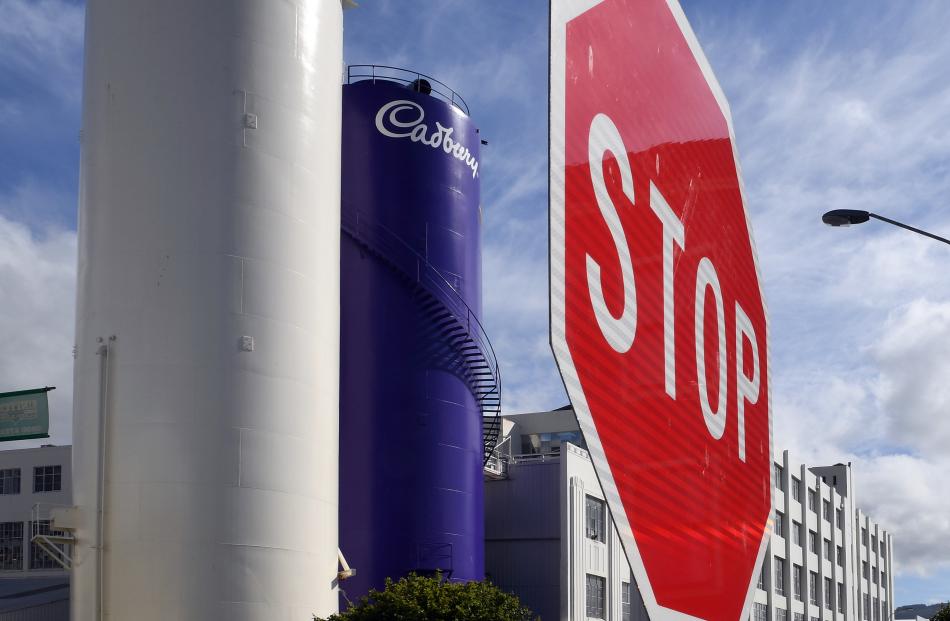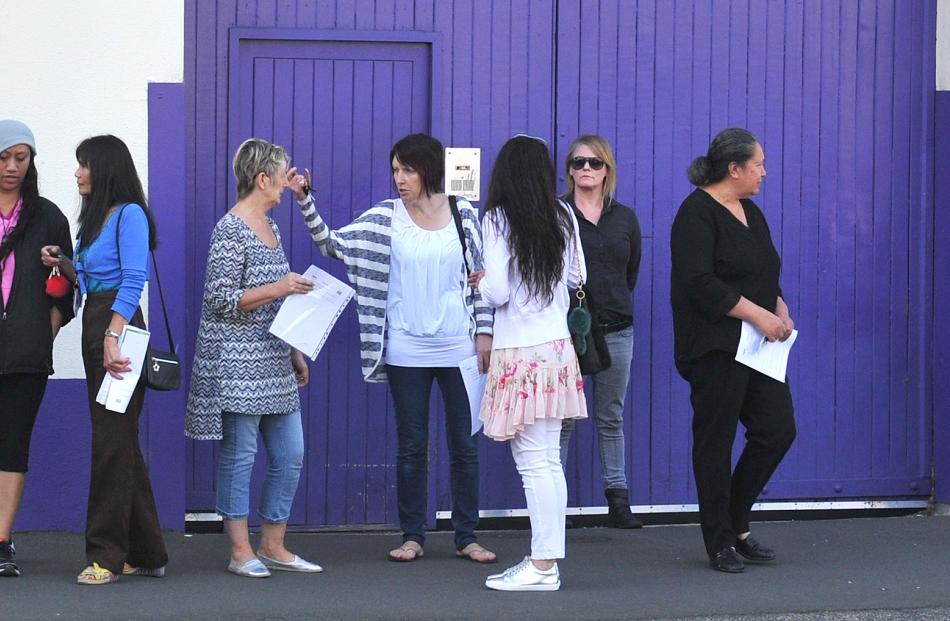 A plan to shut the gates on more than a century of chocolate history at Dunedin's Cadbury factory  sent a shockwave through the city yesterday.
The proposal, revealed by Cadbury owner Mondelez International yesterday, would result in the Cadbury factory being closed and most of its sprawling central city site sold for redevelopment.
The move would cost 362 workers their jobs by the time the plant closes early next year, while  popular tourist attraction Cadbury World would be relocated but remain open.
Staff were called to an all-hands meeting yesterday morning to hear the news, and emerged expressing a mixture of frustration and resignation.
Most said they were under instructions not to speak to media, but several workers told the Otago Daily Times the mood inside had been "sombre", with some staff reduced to tears.
"People have been here a lot of years," one worker said.
The news triggered a wave of reaction from political, business and union leaders in Dunedin and Wellington yesterday.
Dunedin Mayor Dave Cull said he was "devastated" when he learnt of the company's plans yesterday morning.
Cadbury had been a significant employer in the city for many years, and the planned closure was "a major blow".
"This decision will be a difficult if not devastating time for affected staff and their families.
"It's a massive number of people, over a 12-month period, to lose their jobs."
The closure would also send ripples across Dunedin, given Cadbury's position in the heart of the city, he believed.
"Cadbury's is a part of Dunedin's manufacturing heritage. It's a really sad day to see production stop."
Mr Cull was already talking to potential partner agencies, including the Otago Chamber of Commerce, the Otago Southland Employers' Association and the Ministry of Social Development, about a support package.
That could include financial assistance, training or other support for Cadbury workers as they searched for new jobs, he said.
"That number of job losses is going to take a community-wide effort to support those people.
"My message to those workers is that you are not in this alone. The city will pull together to support you, your families and the wider community."
Amanda Banfield, Mondelez International's area vice-president for Australia, New Zealand and Japan, was in Dunedin for yesterday's announcement and told the ODT the decision was "a really difficult step".
"I would say the mood, as you would expect, was really sad and sombre," she said.
"Of course there was shock ...  but I think it's fair to say it wasn't a total surprise, given we have been struggling with these challenges for some considerable time."
The plan remained a proposal while Cadbury consulted staff to see whether any alternatives could be identified, Ms Banfield said.
"We have to acknowledge, going into this, that we all know that these are big challenges ...  we feel like we have exhausted all the options we have been able to come up with."
Under Mondelez's plan, about 200 staff would lose their jobs late this year, with the rest following when the factory finally closed in March next year.
That was despite about $80million having been invested in the Dunedin factory over the past decade, she said.
In the end, the factory's low volumes, complex and costly portfolio of products and distance from the Australian market, where about 70% of products were shipped, all counted against the Dunedin operation, she said.
"While the business has absorbed the additional costs associated with Dunedin production for a number of years, there's existing capacity in our Australia sites which can deliver these production volumes at the same quality our consumers expect."
If confirmed, the plan would see Cadbury World shifted  to the Dairy Building on the Castle St side of the Cadbury complex. The building was already undergoing redevelopment and would provide additional room for the attraction, which has 110,000 visitors a year, she said.
A final decision on Cadbury World was expected in April, she said. Support was offered to Cadbury workers, including help applying for jobs  in Australia and relocation assistance for successful applicants and their families. The company also wanted to continue to support Dunedin events, including the annual Dunedin Cadbury Chocolate Carnival and Jaffa Race.
Mr Cull said the planned closure of the Cadbury factory was another reminder  Dunedin was "geographically poorly placed" to manufacture for overseas markets. He did not blame Mondelez for putting profits first.
"Multinationals don't have localised loyalties, by definition."
He would have liked a chance to discuss options with the company before it committed to its closure plan, but did not think he or the city would have been able to change anything. Ms Banfield said Cadbury's history in Dunedin had been "very much in our thoughts" as options were considered, but there was "a really big gap" between the factory's current performance and what was needed.
"We've stayed all this time because we love being part of this community ...  [but]  we can't see a sustainable future for manufacturing here in Dunedin."