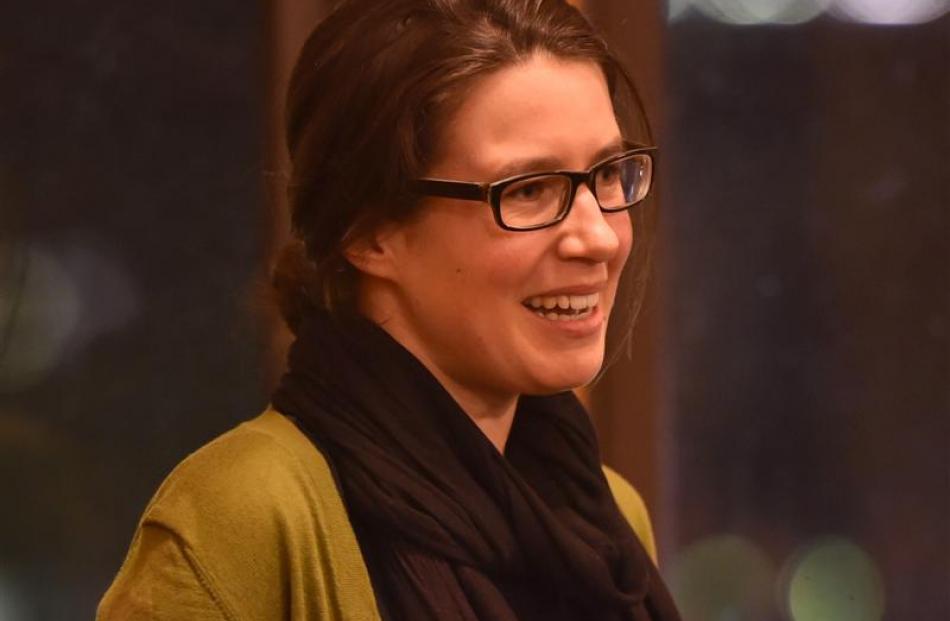 Dunedin city councillors Jinty MacTavish and Hilary Calvert took sides on fossil fuel divestment at a student debating society event last night.
The event opened with a debate between members of the Otago University Debating Society, followed by a question and answer panel discussion featuring Crs MacTavish and Calvert and Otago Uni Divests spokeswoman Annabeth Cohen.
Cr MacTavish opened the discussion by saying as an Otago graduate she was ''enormously proud'' of the university's foundation trust's recent vote for divestment.
''Here's hoping the second half goes as well,'' she said, referring to the university council, which has not yet voted on fossil fuel divestment.
Cr Calvert said she was also an Otago graduate, and saw fossil fuel divestment as an attempt to defer ''personal responsibility'' for action on climate change.
''Telling people to do things with other people's money is more comfortable.''
If she had supported divestment in an April vote that saw the Dunedin City Council divest from fossil fuels, she would have been ''replacing my ethics with those of ratepayers''.
She was not convinced climate change was the top priority among ''little old ladies in South Dunedin''.
Ms Cohen retorted later that she knew ''little old ladies in South D who do think [climate change] is the most important issue''.
Cr MacTavish followed by saying the city had consulted on implementing an ethical investment policy before voting on it, and ''the community ... requested that fossil fuels be a part of [the policy]''.
In April, Cr Calvert and six other councillors voted against divestment, while Cr MacTavish was among the eight who voted for it.
Cr Calvert acknowledged ''the people who voted for us knew where we were likely to go'' on fossil fuel divestment.
But if the goal of fossil fuel divestment was to ''stigmatise'' the fossil fuel industry - as Cr MacTavish had said earlier on - Cr Calvert ''would not be comfortable speaking on behalf of Dunedin ratepayers passing that message'' to companies that might be prospecting for fossil fuels off the Otago coast.
Cr MacTavish said fossil fuel divestment was a sound financial and ethical decision, but that no matter the financial costs, supporting it was the only ethical option.