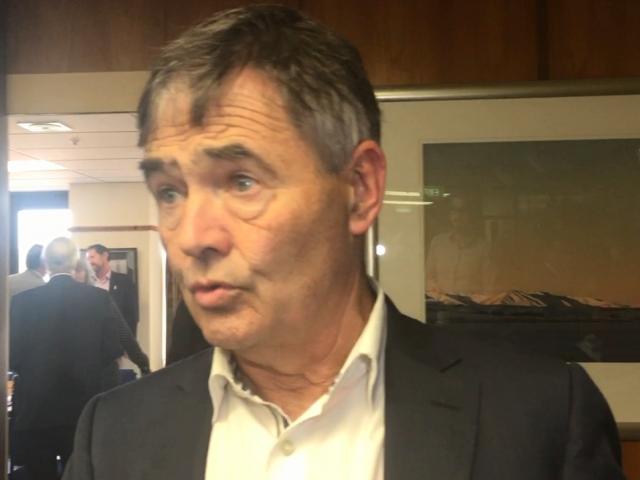 A top-level meeting to discuss the Cadbury closure ended in farce today with reporters being ejected from the Dunedin City Council civic centre, and the workers' union leaving early citing legal concerns.
E tu national industry strategy director Neville Donaldson said Dunedin Mayor Dave Cull's focus was on what would happen when the factory closed, but the union is fighting the closure, which is legally a proposal.
The meeting included representatives from business, the social sector, MPs, and a group from Mondelez International.
''We've told workers and the general public we will do all we can to keep the factory open, and they expect the union to honour this,'' Mr Donaldson said.
''Legally, with consultation yet to begin, I felt it would be a breach of good faith to members to sit in on discussions about what happens after the factory closes, given a decision hasn't been made yet.''
Mr Donaldson questioned Mondelez' decision to attend while ''knowing they also have legal good faith obligations to the union and staff to genuinely look at and consider alternatives to closure''.
Reporters from the Otago Daily Times arrived just before it was set to conclude, waiting outside in the reception area of the mayoral lounge.
No-one was keen to talk when they emerged from the 90-minute meeting, including Labour MP Clare Curran, and Dunedin City councillor Aaron Hawkins.
National MP Michael Woodhouse told a reporter to ''drop me a line'' before striding out.
Mr Woodhouse said Mr Cull would address the media about the outcome of the meeting.
Soon after, ODT reporters and a photographer were told to leave by DCC communications director Graham McKerracher.
Mr McKerracher said the area was ''not a public place'', despite the reporters having signed in to the building.
Some attendees, including the Mondelez group, stayed in the mayoral lounge after the meeting.
It is understood Mr Cull cancelled a planned media stand-up with reporters.
The ODT is seeking a response from Mr Cull and Mondelez International.