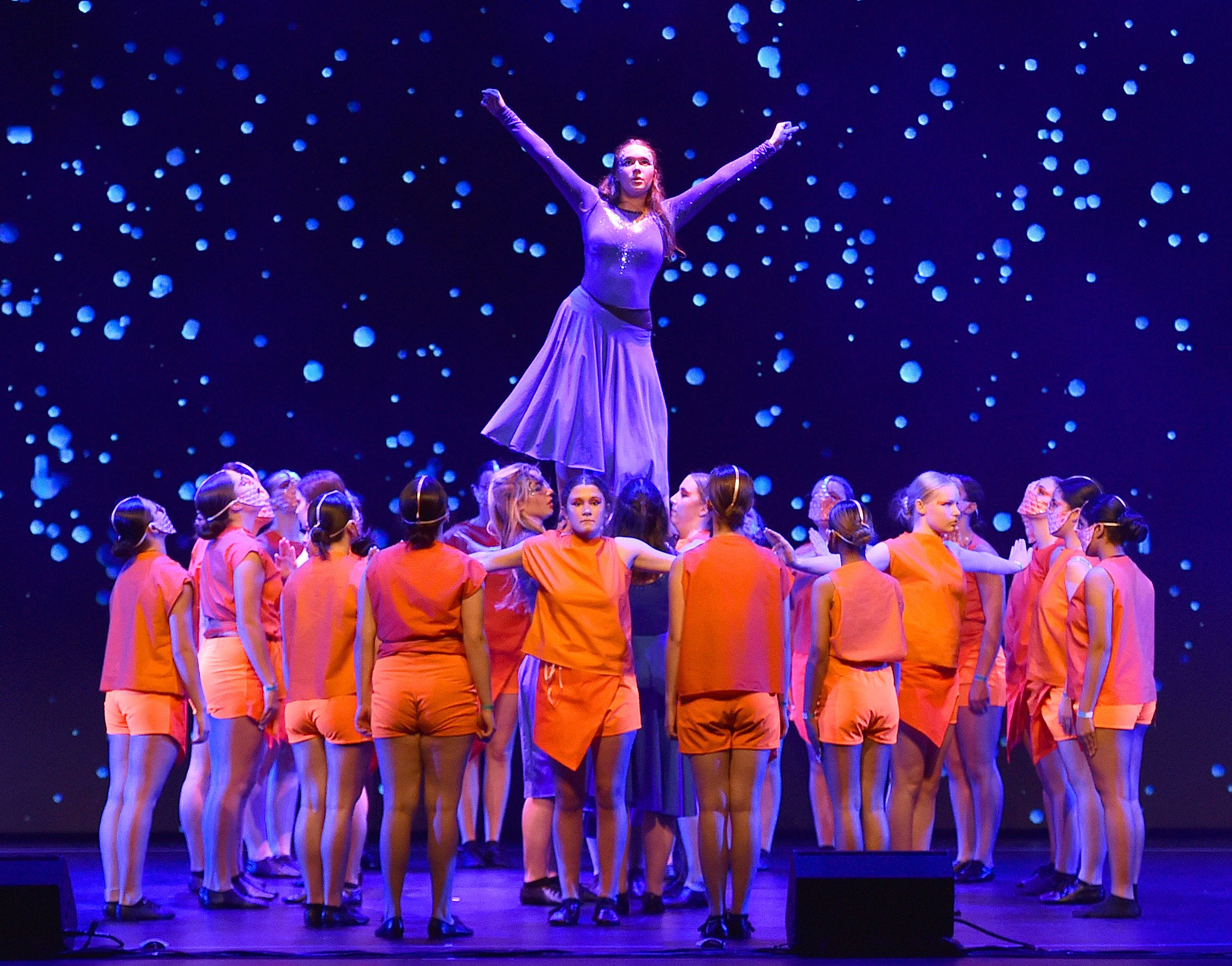 The winning performance in Dunedin's first Showquest has highlighted the importance of raising people up when they fall.
The national schools performing arts competition attracted an audience of 880 people to the Regent Theatre in Dunedin last night.
Five schools from across Otago competed in the regional competition for a spot in the national finals, but it was Mount Aspiring College, of Wanaka, that came out on top.
Logan Park High School was second and Otago Girls' High School third.
Dunstan High School and Wakatipu High School also took part.
Showquest national producer Lucy Wymer said each performance was based on a theme of the school's choice, which often touched on important topics such as mental health, climate change, bullying and social media effects.
"It is really great that students are using this platform to speak out about what is important to them."
Mount Aspiring's winning performance told of the mental health struggles many young people faced and the importance of being ready to lift people back up when they fell.
"We can all be stronger together. Check on your friends and ask for help when you need support," a synopsis of its performance said.
Ms Wymer said the 10-minute performances were entirely pupil led.
"They create the soundtrack, they do all the choreography and design and operate the lighting."
It was the first live show to be held in Otago, as Showquest had been trying to get under way in Dunedin for a "wee while".
"We've done Christchurch and Invercargill, but Dunedin never had quite enough schools [participating]."
A video of Mount Aspiring College's performance will be assessed against the other regional winners, ahead of a national winner being announced in mid-July.