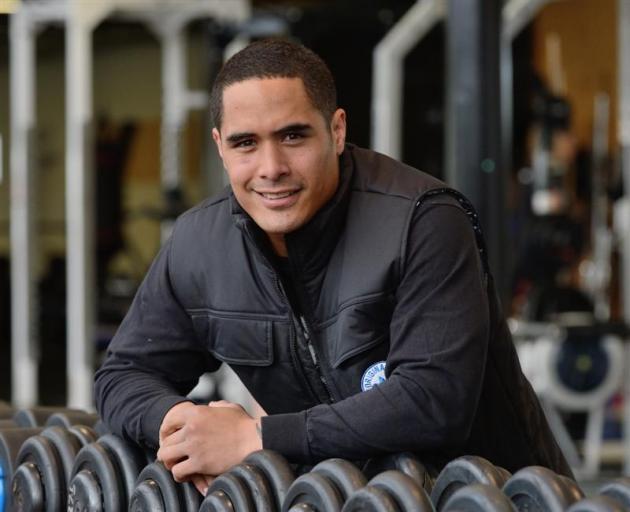 All Blacks and Highlanders halfback Aaron Smith has today opened up on how the incident involving a woman in a Christchurch airport disabled toilet last year badly affected him, saying he should have taken time away from the game.
Ahead of his 100th game for the Highlanders this Friday - a match against the Rebels in Dunedin - Smith said a break from rugby to repair the damage done to himself and his partner and family would probably have been a better course of action than his continuing to play for the All Blacks.
After travelling home by himself from South Africa once the story broke in October, a month after the incident which occurred a day after the All Blacks' victory over the Springboks in Christchurch, Smith's form suffered badly.
"It was a huge mistake by me, obviously," Smith said. "Just the effects it had on me mentally - it really affected me and my performance. The way it hurt my family and my partner and myself, obviously, it was just a really tough time.
"I probably should have put rugby on the backburner then and focused on myself and my family, but we're passed that, I've learned a lot from it and I think a lot of positives have come from that incident for me, personally, on the field and off-field. I'm just really excited about this year and I think it's finally coming out in my game."
Smith added: "I've had heaps of help. I've done a lot of counselling and stuff and sought out the right people. But also from incidents like that you learn who your real friends are. It puts everything in perspective. As I've said, a lot of positives have come from it for me. I'm feeling really good in my life and with my family and hoping I can turn a page on that."
Smith, who struggled on the All Blacks' November tour and was dropped for TJ Perenara for the final test against France in Paris, said he re-discovered his love for the game once that tour was over.
"It got the point where rugby was over for the year and in the summer break - I remember thinking at Christmas that I was already excited to play."
Asked if he thought his poor decision at Christchurch airport might have hindered his playing 100 matches for the Highlanders, Smith said: "No, not for the Highlanders. If anything, I was jeopardizing my All Blacks career."