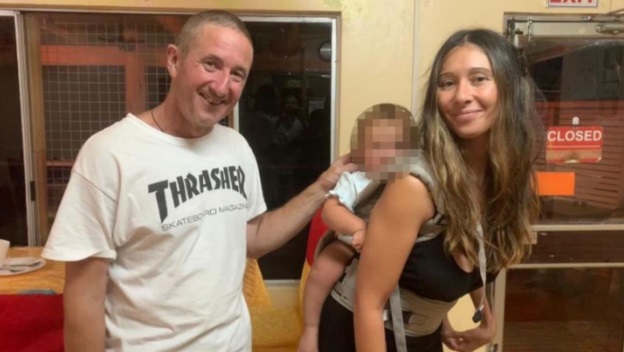 A 13-month-old New Zealand toddler has drowned after falling from her family's boat in Fiji.
The toddler was named as Māhina Toki on a Givealittle page set up to support the grieving family.
A Fiji Police spokeswoman said the family's yacht was docked in Musket Cove, on the west side of Fiji, when the incident occurred on Friday.
The child was believed to have been strapped into a harness on the deck and watching a movie while her parents, Mark and Kiri, were cooking dinner in the galley, the spokeswoman said.
When they returned to the deck, they could not find Māhina and began searching for her.
The toddler was found floating in the sea, and attempts to revive her were unsuccessful.
Police are investigating the incident.
The family, from Great Barrier Island, had arrived at Musket Cove in their 10-metre catamaran Kalamari on Wednesday after sailing from New Zealand.
The Givealittle page said Māhina had been tethered to the boat but "worked free" and ended up in the water.
"By the time we could find her, it was too late," a friend of the family wrote.
A large number of boaties in the cove, which included doctors and other medical staff, rushed to assist the family.
"Māhina was a beautiful, happy, smiling child who loved the water and life on the boat," the family friend added.
"Her mother, Kiri said she had eyes that looked into your soul from the [day] she was born."
Her parents were now "picking up their lives" and heading back to New Zealand.
"To the beloved Māhina, may you forever live in peace, splashing with joy somewhere in the sea," the Givealittle page said.
The fundraiser to help with flights and funeral costs had by 11.30am on Sunday raised more than $13,000.
A spokeswoman for the Ministry of Foreign Affairs and Trade said it was aware of the death and providing consular assistance to the family.