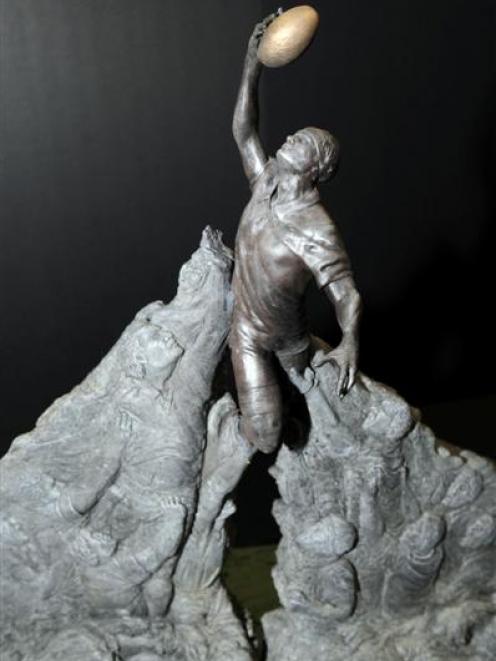 Weta Workshop has unveiled a miniature of a sculpture, which has been proposed as a centre piece for Wellington's hosting of the 2010 Rugby World Cup.
The unveiling took place at Weta Workshop in Miramar in Wellington today.
The sculpture, if approved, will be funded by the Wellington City Council and will cost $350,000.
The council will decide on the sculpture on Wednesday following a period of consultation, with the final sign off happening in June.