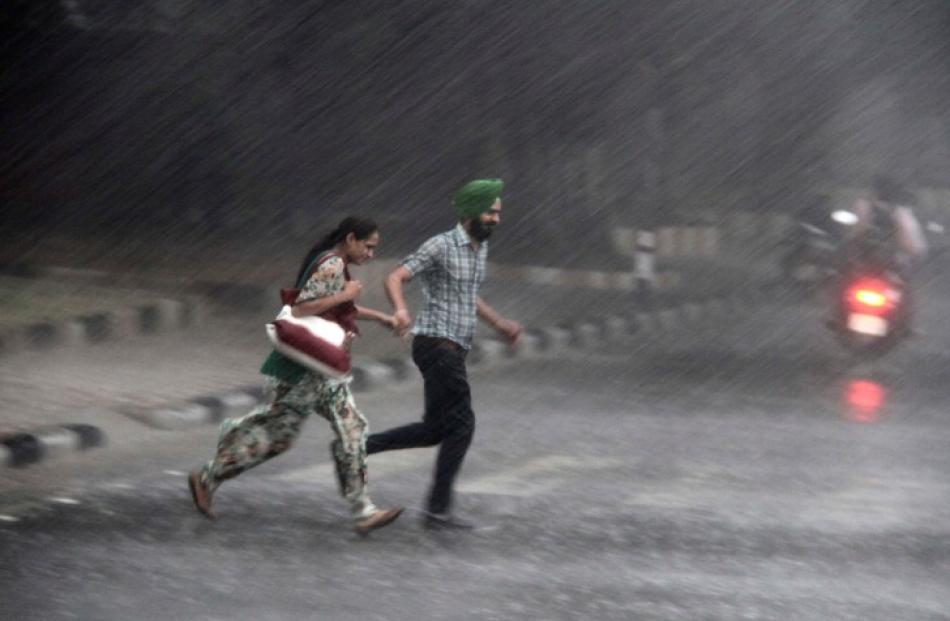 The death toll has risen to 105 in floods caused by heavy monsoon rains in India's north-eastern state of Assam, while hundreds of animals died in the region's Kaziranga national park, officials say.
Since mid-June, heavy rains and overflowing rivers have swept away houses and submerged large areas of agricultural land in 2,000 villages across the state, forcing millions of people to leave their homes for higher ground.
"Till now, 105 people have been killed in flood-related incidents. Sixteen more are missing," Assam's Agriculture Minister Nilamoni Sen Deka said. "Most of these deaths, in drownings and landslides, occurred over the past 10 days," he added.
Although rains had eased, the Brahmaputra -- one of Asia's largest rivers -- was flowing above the danger mark in affected areas.
The bodies of 540 animals, including 13 rhinos and 460 hog-deers, were found in the flooded Kaziranga park. Kaziranga is considered to hold the largest concentration of one-horned rhinos in the world.
Forest officials said the toll was likely to increase as more carcasses were being recovered daily, now that water levels were receding in the park.
Almost every year, monsoon-driven floods cause widespread destruction as overflowing rivers submerge villages and farmland. The monsoon season in India lasts from June to October.
So far, more than 260 people have died during the current monsoon season across India, according to the home ministry.