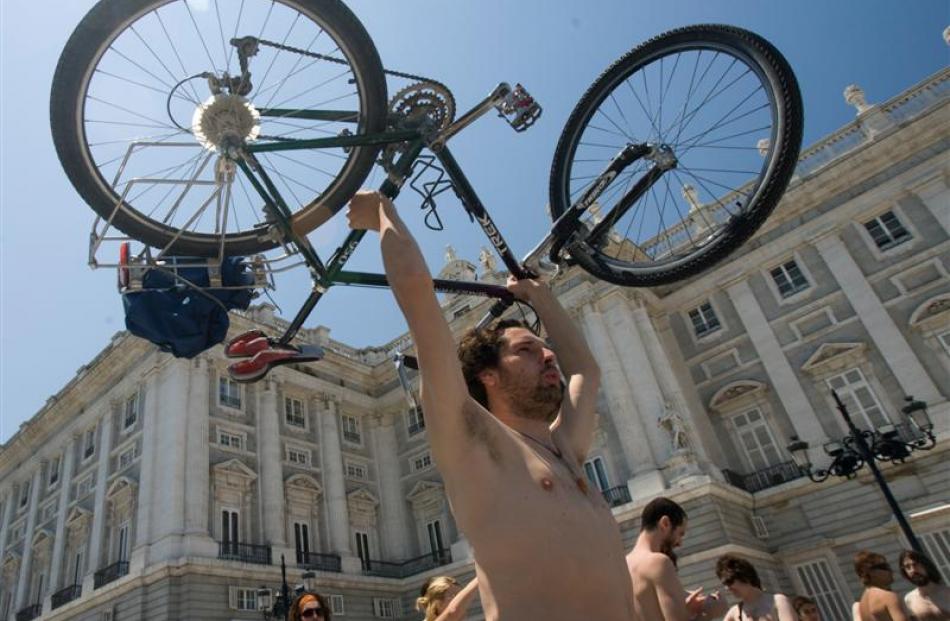 Hundreds of cyclists rode nude through Spain's main cities to promote environmentally friendly transport and to call for cycle lanes to be put in place. 
Organisers say streets "have been hijacked by private cars", making them "hostile, dangerous places".
Cyclists took to the streets in cities including Madrid, Barcelona and Zaragoza during Saturday's protest.
One protester, Ignacio Fernandez, had "No Oil" written on his back and said "Spanish cities have few lanes dedicated to cyclists, and it's time that changed."
Naked cyclists also rode through cities in the Netherlands demanding stricter climate laws and the use of cleaner renewable sources of energy.