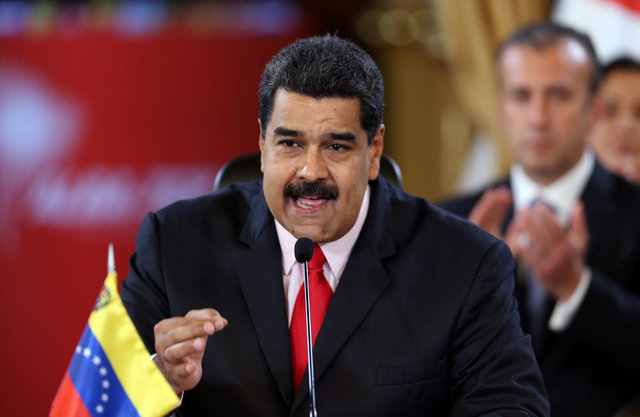 The Trump administration is preparing sanctions against several senior Venezuelan government figures, US officials said on Tuesday (local time), to pressure President Nicolas Maduro to abort plans for a controversial congress foes say would cement dictatorship.
The punitive measures could come against Defense Minister Vladimir Padrino Lopez and Socialist Party No. 2 Diosdado Cabello for alleged rights violations, the US officials told Reuters, speaking on condition of anonymity.
Their comments followed President Donald Trump's vow on Monday to take "strong and swift economic actions" if Maduro went ahead with the new body that would have power to rewrite Venezuela's constitution and supersede all institutions.
"All options are on the table," including possible measures against Venezuela's vital oil sector such as banning its crude imports to the United States, a senior Trump administration official told reporters on a conference call.
Washington is seeking to head off the July 30 vote for a Constituent Assembly that it sees as Maduro's effort to create a "full dictatorship," the administration official said.
The heightened US rhetoric against Venezuela's ruling Socialist Party has infuriated Maduro but also provided him with a nationalist rallying cry.
Decrying "imperialism" still resonates for many in a region scarred by Washington's support of coups during the Cold War.
"No one gives Venezuela orders, no foreign government," Maduro told a specially convened state security council to analyse the US threats.
"Donald Trump is not the boss of Venezuela."