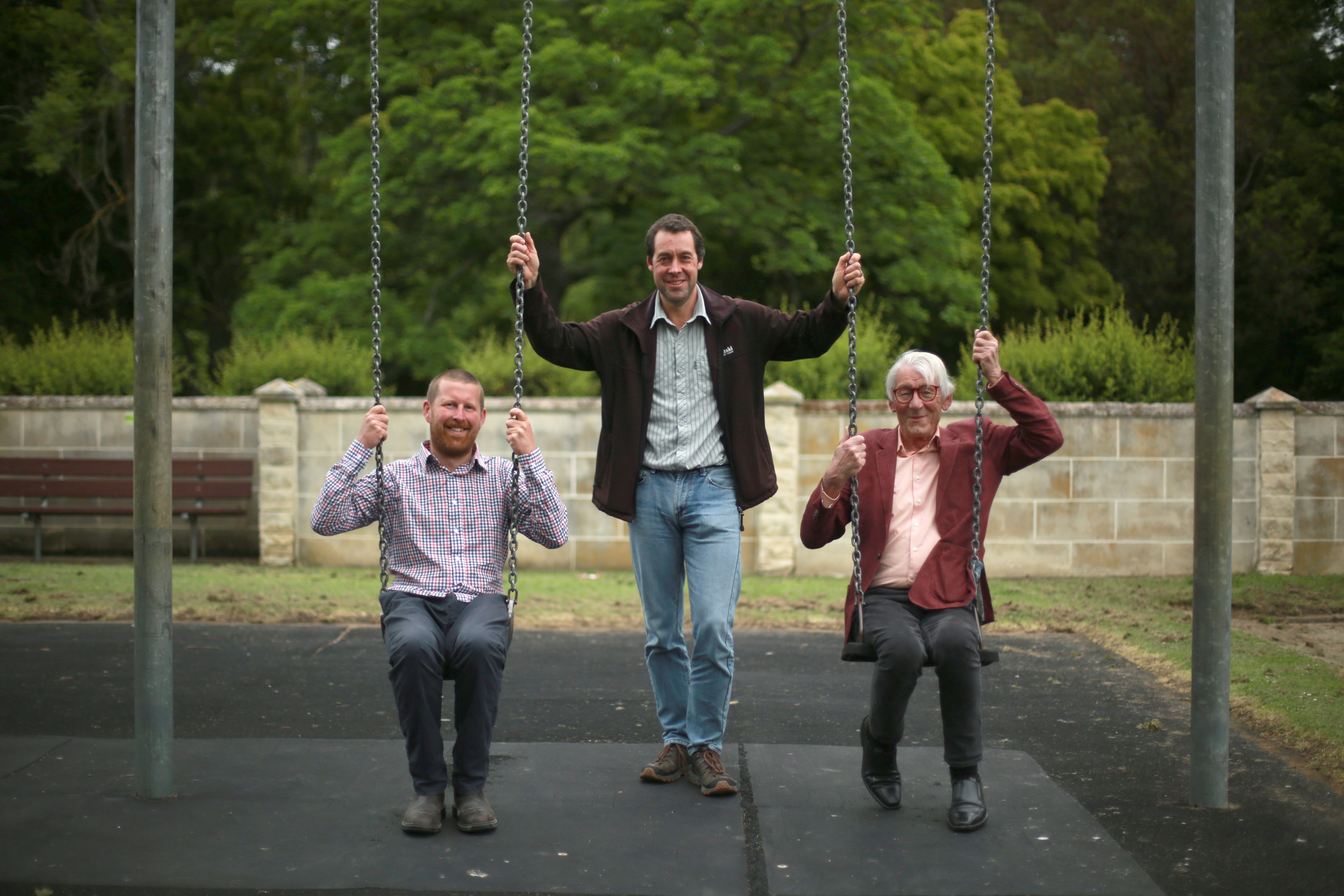 To celebrate 100 years of Rotary in New Zealand, the Oamaru Rotary Club has launched a centennial project of its own.
Club president Jim Hopkins said the idea of ''The Next 100'' was to get behind the things people in Oamaru had enjoyed for generations and had helped to make the North Otago town ''the great place it is'' over the past 100 years.
To launch the project, Oamaru Rotary has pledged $15,000 to the upgrade of the children's playground at the Oamaru Public Gardens.
In recent years, the club has helped fund the refurbishment and lighting of Craig Fountain and is in discussions with council staff about other possible sculpture or lighting options in the gardens. It has also promoted the Oamaru monarch butterfly project, led by Rotarian Gordon Martin, who has grown a host of swan plants in one of the garden's greenhouses.
President-elect Sven Thelning, who will take over from Mr Hopkins next year, said the Oamaru Public Gardens were an important part of Oamaru, and helping to fund the playground upgrade was the ''next chapter'' of Rotary's ongoing support.
Council recreation manager Erik van der Spek said the first stage of the playground upgrade would cost about $300,000. Stage one was to replace the paddling pools, which were dated and had leakage and safety issues, with an interactive water and sand play feature based on the braided Waitaki river and lakes system.
A new swing set would be erected in a different location to create space for the upgrade.
The council had contributed $150,000, and funding had also been received from the Otago Community Trust and Lion Foundation, but a further $30,000 was needed before construction could begin. Any community donations would be gratefully accepted so the project could get under way in about March next year, Mr van der Spek said.
As part of The Next 100 project, Rotary had also committed to support the Forrester Gallery and another ''important community facility'', but details of the latter were still being worked on, Mr Thelning said.