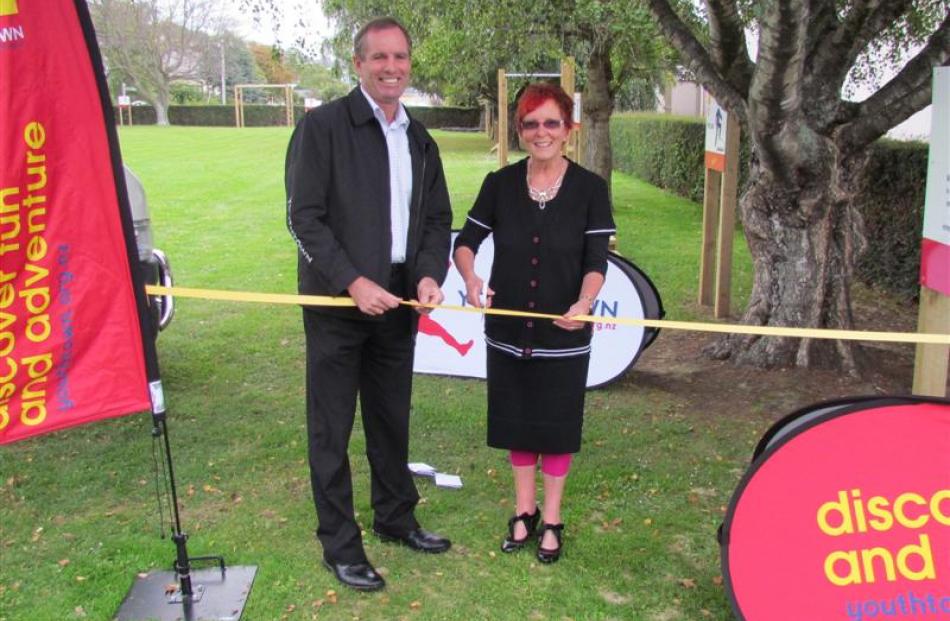 Fitness trails were launched at two Oamaru schools this week as part of a national initiative designed to encourage children to become more active.
The trails, opened at Waitaki Boys' High School (WBHS) and Waitaki Girls' High School (WGHS), were funded by the Youthtown organisation, which plans to install 10 trails throughout New Zealand this year after developing six in 2011.
Each trail costs about $10,000 and has been designed by a personal trainer, and includes a tyre run, chin-up bars, push-up bars, balance beam, step up, hanging bars, jump beam and parallel bars.
Youthtown chief executive Keith Thorpe said he was delighted his organisation could give something back to a community that has had a Youthtown branch since May 2010.
"The trail ties in perfectly with the term and holiday programmes we have on offer for intermediate and secondary school youth in Oamaru, which all encourage health, wellbeing and togetherness," Mr Thorpe said.
WGHS principal Lynlee Smith said the fitness trail was an "enormous benefit" and would be widely used by pupils.
She thanked Youthtown for the "incredibly generous" addition to the school and wondered whether people sometimes took the town's commitment to youth for granted.
WBHS rector Paul Jackson said his school valued Youthtown's "ongoing support and generous contribution to our school".
"The health and wellbeing of our students is an ongoing focus for us so we can be hugely grateful to Youthtown for the trail which perfectly complements the philosophy by encouraging our students to become more active in a fun and innovative way," he said.
Youthtown is a non-profit organisation intended to enrich the lives of young people by providing them with opportunities for fulfilling physical, social and creative experiences.
The organisation, which began in 1932 under the name Boys Town, has branches in Auckland, Upper Hutt, Oamaru, Taupo and Christchurch.