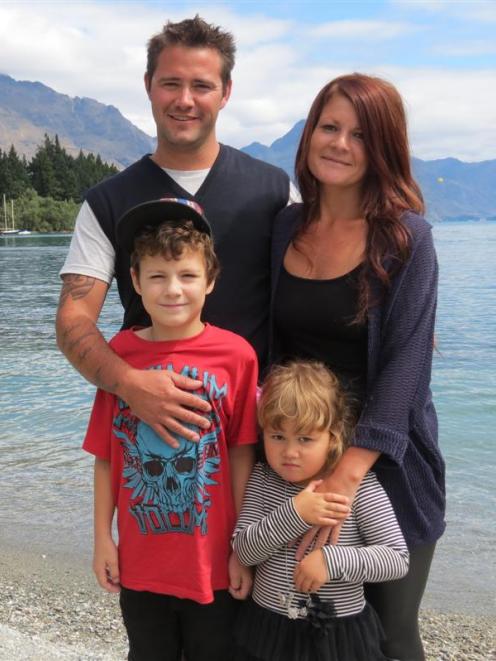 After being cleared on stock-rustling charges this week, Wanaka man Simon Hawkins is looking forward to putting a ''long two and a-half years'' behind him.
High on his priority list are plans to open a cafe and petting zoo and fronting a television show to be filmed in the Upper Clutha next year.
Mr Hawkins (30) told the Otago Daily Times yesterday he was feeling ''lost for words'' after being found not guilty of stealing hundreds of thousands of dollars worth of livestock and other farm equipment - charges he has always vehemently denied.
His wife and grandparents were with him in the Invercargill District Court on Tuesday to hear the jury deliver its verdict - which he believed from the outset would be in his favour.
''I was always pretty confident from day one, really. But it's been a long two and a-half years. I guess it's hard to explain really what you've got to put up with over those two and a-half years in a small town. Everyone seems to make up their own story.''
While awaiting trial, the father-of-two remained living and working in the area where the alleged crimes occurred, despite the challenges that presented.
''I knew I wasn't guilty, so I wasn't leaving town. The amount of times I wanted to. All the rumours and bull.... I just had to stick at it.
''I always had a good lawyer [Ron Mansfield, of Auckland] that believed me from the start ... he stuck by me from day one and we worked our way through it.''
Now, Mr Hawkins wants to move on with his life and refocus his attention on various projects he has in the pipeline.
Last year, he landed a presenting role on a US television show about hunting in New Zealand. However, filming had been put on the back-burner until the trial was out of the way, he said.
Production planning for the show was set to continue next month and filming would take place on Glen Dene Station early next year.
In the meantime, he would be busy building a cafe and petting zoo at his free-range chicken farm in Hawea Flat, an attraction he hoped would be enjoyed by young families across the district.
''That's my goal - to get back to that and get that going.''