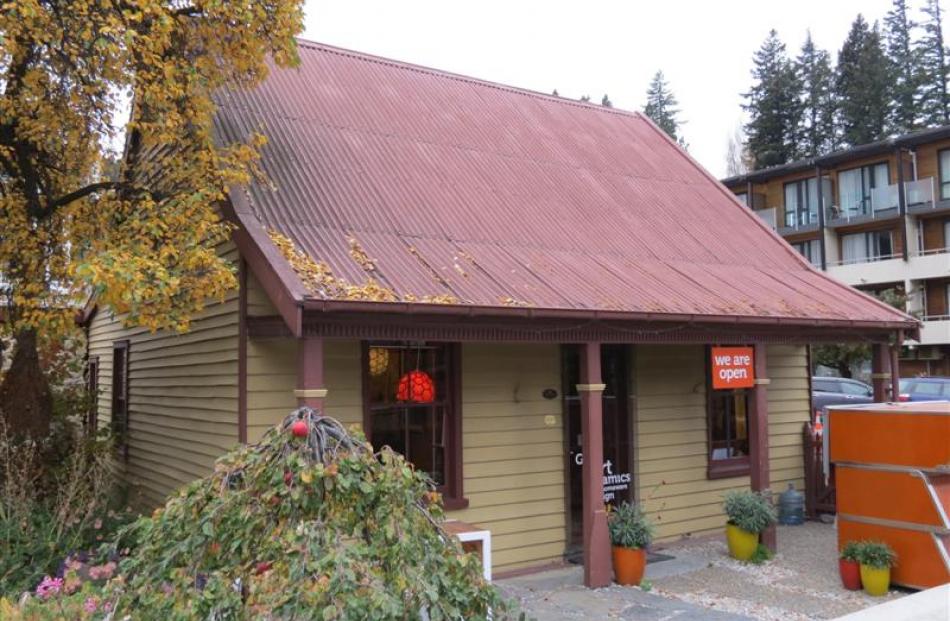 Council-owned heritage buildings in the Queenstown Lakes district, including much-photographed historic miners' cottages in Arrowtown, are worth more than $5.2 million, according to government valuations.
A report detailing the properties and questioning whether the Queenstown Lakes District Council should sell them was tabled at the latest council meeting, although chief executive Adam Feeley said there were ''no immediate plans'' to sell any of its properties.
The council's heritage portfolio included three restored 19th-century miners' cottages officially handed over to the council on behalf of the community by the Arrowtown Trust in October 2011.
The dwelling at 59 Buckingham St, or ''Granny Jones Cottage'', was valued at $420,000. The dwelling at 61 Buckingham St, or ''Adams Cottage'' was valued at $490,000 and 65 Buckingham St, or ''Romans Cottage'', was valued at $670,000.
Williams Cottage, built in 1864 and the oldest remaining house in Queenstown, was valued at $1.4 million.
The original borough library in the stone building on the corner of Stanley and Ballarat Sts, Queenstown, now housed the Citizens' Advice Bureau and was worth $2.3 million.
A first-stage property review was tabled when the council met in Wanaka on April 12. The review said covenants could be created which required future owners of the cottages to preserve heritage values, although the covenants would need monitoring and possible enforcement.
''Any proposal to sell even with covenants is likely to generate adverse community reaction and should go through a consultation process,'' the report said.
Williams Cottage was deemed similar to the Buckingham St, Arrowtown, properties in that there was historical value in its preservation, ''but no reason council should be the owner or maintainer of those historical values.
''The community should be consulted on any proposed sale.''
The report said Ngai Tahu had expressed interest for many years in acquiring the land occupied by the former library building and the nearby 1971 building used by Destination Queenstown but said no sale should be considered without public consultation and protection for the historic stone building.
Queenstown and District Historical Society president Marion Borrell said she and members were ''hopeful the last original local government building, which the council has owned since at least 1877, will remain in public ownership, particularly since in 1967, when the council proposed to demolish it to build a new library, there was, and I quote from the HPT [Historic Places Trust], 'a vehement public outcry both locally and nationally' and eventually, after holding a referendum in 1967, which showed the majority of ratepayers wished to retain the building, council changed its mind and constructed a new library adjacent to the old,'' Mrs Borrell said.
''Since that time it has been maintained by the council and used for public good.
''Don't sell it, let's celebrate it.''
Mr Feeley told the Otago Daily Times the review of its property portfolio was to identify different kinds of property and, for those which could be sold, establish some criteria for sales.
''Where the council has significant capital tied up in property which does not in any way benefit the public, it would be financially irresponsible, and contrary to the Local Government Act, to retain that property.
''Conversely, where there are good financial, strategic or other reasons to retain property, we will continue to do so.
''There is strong public interest in the historic cottages, as well as funding contributions from other parties to them. If we consider including them as part of any property sales in the future, there would be appropriate consultation,'' he said.
Historic Places Trust spokesman Owen Graham, of Dunedin, said the organisation's registration process was based on heritage significance and did not affect private property rights, or provide protection to historic properties. Protection was more generally achieved through listing under councils' district plans, or through covenants.