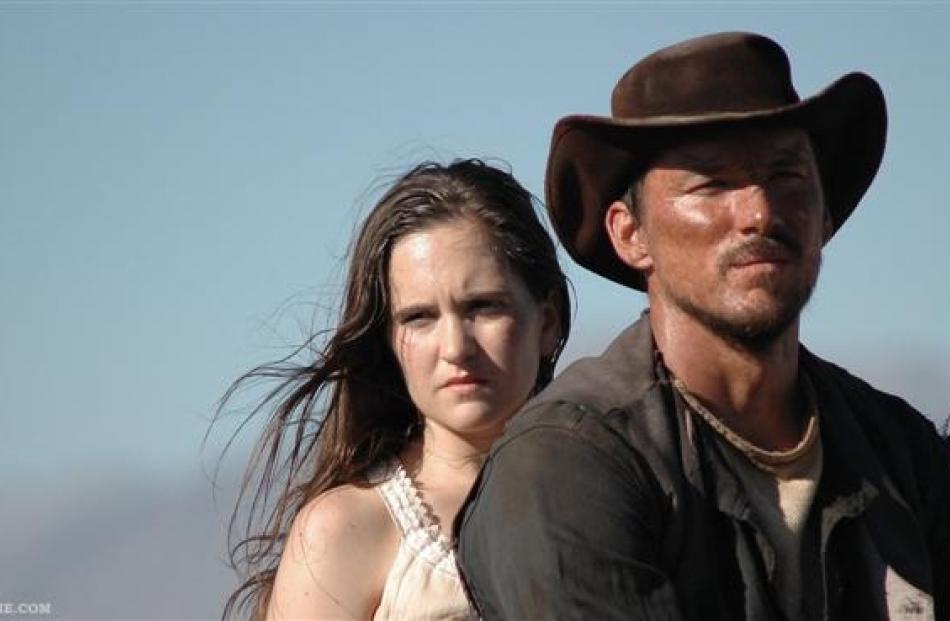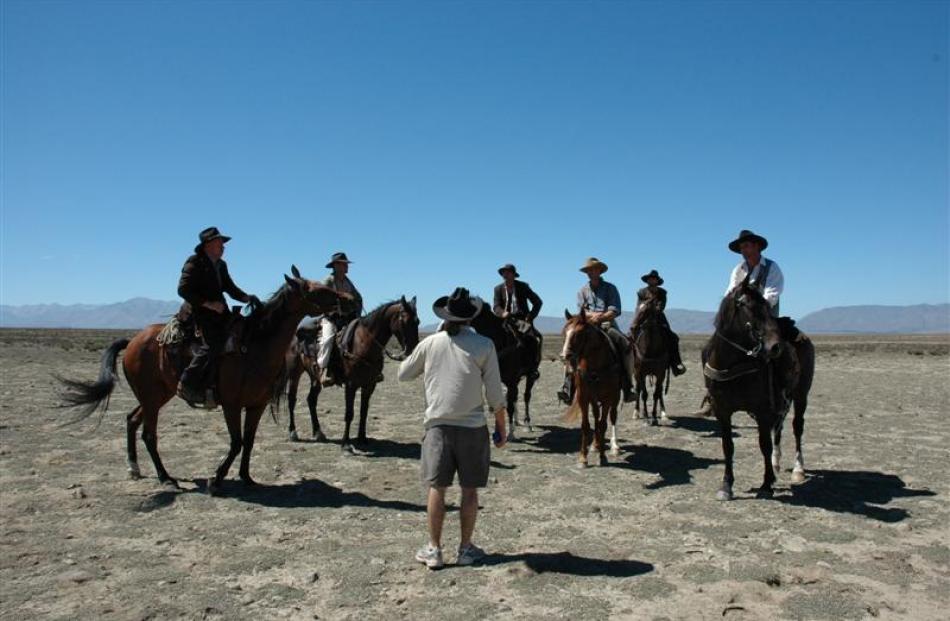 Sticking to his guns to reach the DVD release date of Good For Nothing today, after six epic years of writing, producing, directing and promoting his "pavlova western", is "really great", former Queenstown resident Mike Wallis says.
"We're thrilled to get it out there and do this final part," the film-maker said from Wellington last week.
"We've seen it through to the end and we've given it everything we've got in terms of trying to make the best DVD possible - we've packed it full of extras."
Good For Nothing had been a great learning curve for the team on both sides of the camera, from self-funding, from script to screen, and to self-distribution, first in theatres and now digitally, Mr Wallis said.
The priceless widescreen panoramas of the Wakatipu, Central Otago and Mackenzie Country doubled for the High Sierra of the old American West in Good For Nothing, which features cameos by the Kingston Flyer, a Bendigo stone hut for an Indian medicine man and the Goldfields Mining Centre attraction in the Kawarau Gorge as a Chinese settlement.
English rose Isabella Montgomery (South African-born acting debutante, co-producer and future Mrs Wallis, Inge Rademeyer) steps down from a Flyer carriage for a cart ride to her family ranch and new life. However, a grizzled gunslinger known only as "The Man" (Cohen Holloway, in SkyCity Queenstown Casino as a stand-up comedian on Saturday) kidnaps Isabella.
An unlikely romance develops as they ride across the terrain, past the back of beyond, with a bloodthirsty posse in hot pursuit, while the New Zealand Symphony Orchestra (NZSO) plays with all guns blazing.
The director and his leading lady went to the Queenstown premiere with 70 invited guests in May. It was one of dozens of screenings they attended to promote their film around the country.
"It was a great chance to connect with New Zealand film-going audiences and get an understanding of the centre of communities [that] cinemas still are in a lot of these places, which is really cool," Mr Wallis said.
"We had fantastic responses from audiences.
"They are really surprised because it's a self-funded film, but a massive amount of quality has gone into it - the NZSO, great visual effects and it's not done on the cheap."
Although there were several projects on the horizon, he really wanted to shoot another western, with a larger budget, and bring the team who worked for nothing back together, but pay them, Mr Wallis said.
"There are so many locations down South, that were just fantastic, that I would love to utilise and create a bigger, more epic story. Hopefully, with more resources and more actors, we could do that."