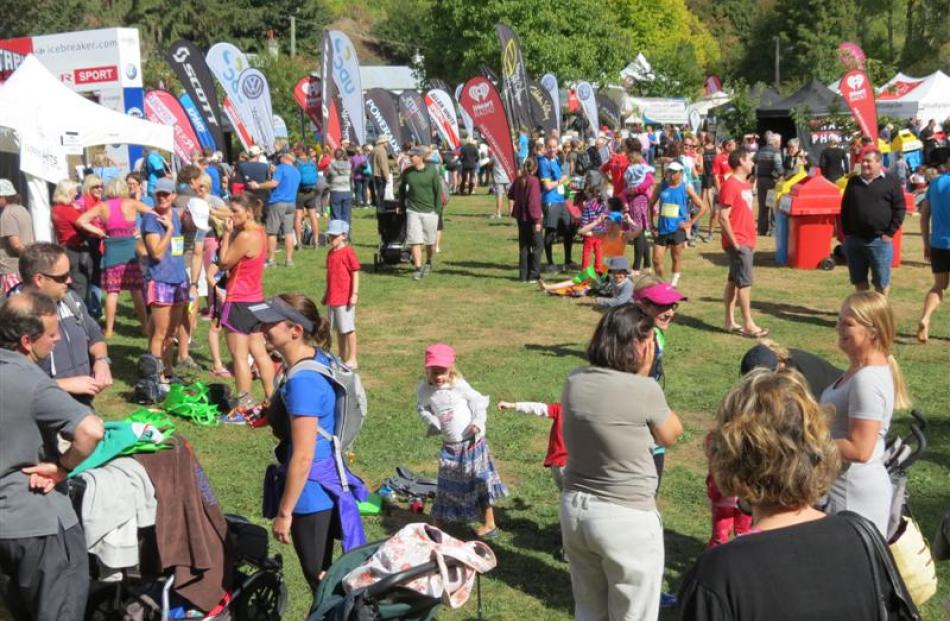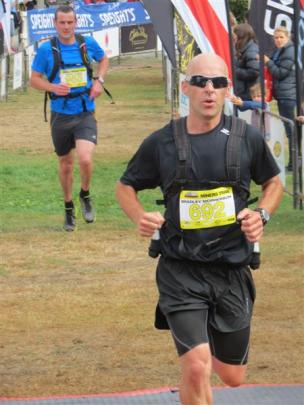 The 10th annual Motatapu Off-Road Adventure race has been hailed ''a glorious success'' by the new owners, the Queenstown Trails Trust.
More than 4000 elite athletes, fitness fans and fun-runners ran, swam, hiked and biked from Glendhu Bay beside Lake Wanaka to Arrowtown on Saturday.
They came from Australia, Austria, Canada, Denmark, Ethiopia, Finland, French Polynesia, Ireland, Japan, Latvia, New Caledonia, the Philippines, Singapore, Switzerland. Sweden, Tahiti, the United Kingdom and the United States to test themselves against the rugged back country and also the clock in five events.
Trust chief executive Mandy Kennedy said on Sunday record numbers of competitors and spectators made the day special, as did the Lakes community when it turned out to support the competitors at the start and finish lines.
''It was a stunning day with a vibrant atmosphere and we're really delighted,'' she said.
''What was really great was both the male and the female Miner's Trail records were broken.''
Welshman Alun Williams, of Queenstown, set a new course record of 1hr 16min 29sec for the 15km mountain run.
The first female, Louisa Andrew, of Dunedin, also broke her own course record in 1hr 28min 46sec.
''It was great to see Nicky Samuels win the Xterra UDC Finance Triathlon for females and Braden Currie take out the tri for males. It was all round such a fantastic day,'' Ms Kennedy said.
Olympic athlete Samuels, of Wanaka, defended her title from 2013 and broke her own course record by nearly four minutes by clocking in at 4:17.10.
World Xterra 2013 title-holder and Coast to Coast winner Currie defended his title and won in 3:55.25, just shy of his course record of 3:48.05, set in 2012.
Proceeds from the Motatapu would go towards the trails trust, but it was too early to estimate the total, Ms Kennedy said.
The Motatapu attracted many notable names, including Olympic champion rower Mahe Drysdale, former Silver Ferns captain Belinda Colling, Sport New Zealand chief executive Peter Miskimmin and nine-time Coast to Coast winner Steve Gurney.
Mountain biker Jason McCulloch (13), of Arrowtown, was the youngest competitor. Max McDermid, of Arrowtown, was the oldest competitor at 85.
He walked the looping 15km Miner's Trail with friend and district councillor Lex Perkins, also of Arrowtown.