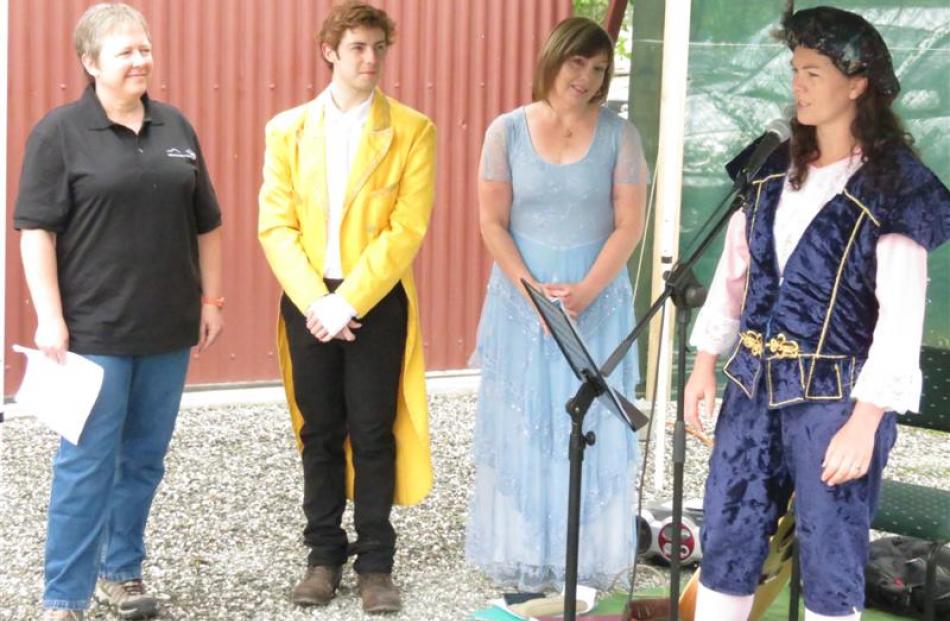 Patrons at the Remarkables Market on Saturday enjoyed an exclusive preview of Twisted Tales, the latest promenade theatrical production from Remarkable Theatre.
A wealth of Wakatipu talent will bring to life a collection of scenes, songs, poems and legends - but all with a twist - to entertain and delight in the Queenstown Gardens as part of the Summerdaze Festival this month.
Director Victoria Keating and cast members Sarah Bogle, Samuel Farr and Jane Robertson spoke and sang the opening poem, Oedipus Rex by Tom Lehrer, Mother Knows Best from the animated fantasy film Tangled and Goldilocks and the Three Bears by Roald Dahl to promote the 90-minute shows.
Featuring pieces from Monty Python and playwrights Tom Stoppard and Mark Twain, among others, Twisted Tales is a ''fun performance'' intended for adults but with an appeal for children.
---
'Twisted Tales' times
• Friday, January 25: 6pm, 8pm.
• Saturday, January 26: 2pm, 4pm, 6pm.
• Sunday, January 27: 2pm, 4pm, 6pm.
The performance begins by the Band Rotunda in the Queenstown Gardens. Parental guidance is recommended for children. Entry is by gold coin donation.
---