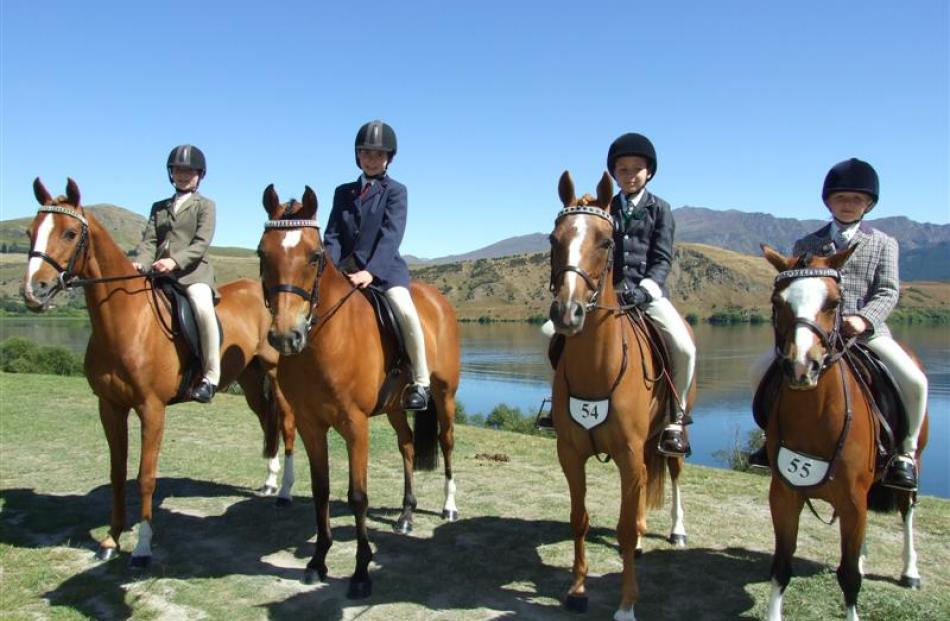 Any trace of the unsavoury weather which has plagued the beginning of 2014 in Queenstown disappeared on Saturday for the 99th Lake Hayes A&P Show.
Queues for ice creams grew longer as the day went on before the crowd's attention focused on the lawnmower races.
Commentators, including television weather man Jim Hickey, repeatedly reminded competitors there would be no ''fisticuffs'', ''bad blood'' or ''skulduggery'' this year, after a race in 2012 turned physical and became international news.
Queenstown multisport athlete Steve Gurney entered both the push and ride-on races with veterinarian Geoff Woodhouse on their custom mower - a mix of a tandem bicycle and push mower.
They were beaten in the push race and, after a promising practice run in the ride-on race, their mower became detached during the official contest.
Mr Woodhouse claimed they were sabotaged.
Mr Gurney claimed they were not aware the race required two laps around the course and assured ''we will protest''.
They were prepared for the worst, with Mr Gurney wearing body armour after hearing the tales of 2012 and Mr Woodhouse wearing a life jacket as he was concerned they would end up in the lake.
Mystery racer ''The Stig'' had an explosive finish in third place.
As a cloud of white smoke enveloped the unknown mower enthusiast, a show official rushed over and doused The Stig's mowing machine with the contents of a fire extinguisher.
The Stig emerged unharmed from the stunt but could not be found a short time later, having quietly and quickly left the scene.
Mower race organiser Joe Bagrie, who came second in the ride-on section, said the popularity of the race meant it would probably be part of next year's 100th show.
Also popular were the more traditional events, such as the dog trials and equestrian competitions.
Lakes County A&P president Jared Hutton said it was a ''cracker'' day and stallholders were selling out by mid-afternoon.
Yesterday the skies truly turned wet and grey and Mr Hutton described Saturday's weather as ''all of summer'' in one day.
''If it rains we lose money but if it's sunny we can pay for half of the next year's show.''