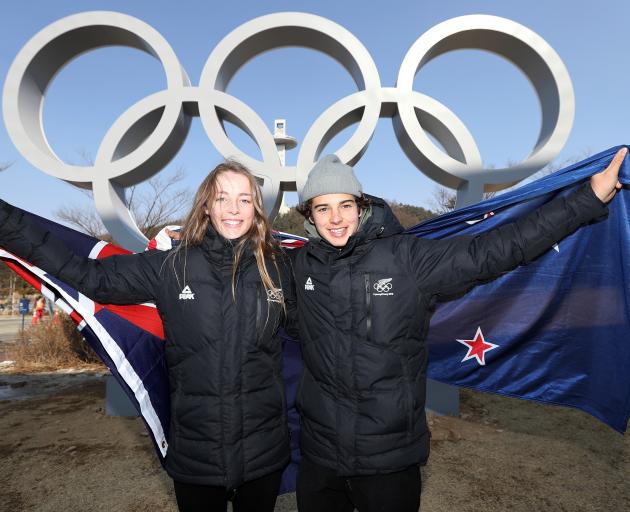 Plans are afoot to celebrate the success of Olympic heroes Zoi Sadowski-Synnott and Nico Porteous when they return home to Otago.
The bronze medallists will arrive in New Zealand this morning and will attend a presentation at the New Zealand Olympic Committee headquarters in Auckland.
Queenstown Lakes Mayor Jim Boult said on radio on Sunday there would ''absolutely'' be a street parade to welcome the teens home to the district, but yesterday he referred questions to council arts and events co-ordinator Jan Maxwell.
She said while she could not at this stage confirm event details including a venue, ''something is planned for Thursday''.
Details of the celebration would be made public once everything was confirmed.
Mount Aspiring College principal Wayne Bosley confirmed Zoi, a year 13 pupil at the college, would be welcomed back at a special assembly on Thursday morning.
Zoi and Nico (both 16) shot to stardom in a matter of seconds when they came from relative obscurity to win bronze medals an hour apart last Thursday, breaking New Zealand's 26-year medal drought at the Winter Olympics.
The pair led New Zealand in the closing ceremony on Sunday night, with Zoi becoming the country's youngest flag-bearer, surpassing former swimmer Danyon Loader, who was 21 when he carried the flag in the 1996 Olympic Games in Atlanta.
The pair are due to arrive in Queenstown tomorrow.