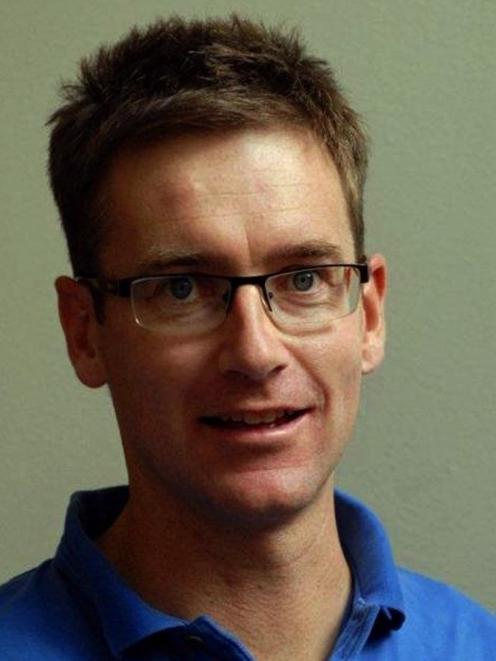 Destination Queenstown (DQ) chairman Matt Hollyer says remarks he made at the regional tourism organisation's annual meeting last week were ''flippant'' and not a criticism of its staff's financial management.
In a speech to members last Thursday, Mr Hollyer said the organisation ''blew the budget'', referring to a 2.9% overspend in 2017-18.
He clarified his remarks in a media statement yesterday, saying they were ''not at all a reflection of the professionalism of the DQ and Winter Festival team, who effectively manage member funds''.
The overspend was the result of the board approving the use of cash reserves to invest in this year's Queenstown Winter Festival, he said.
Prudent financial management over several years had resulted in those reserves rising above a $700,000 threshold.
''In line with the DQ reserves policy, the board approved a modest use of cash reserves within the 2017-18 year to complete our programme of activity,'' he says.
DQ chief executive Graham Budd told the Otago Daily Times about $100,000 in cash reserves was applied to the festival.
''We could have run the Winter Festival with a reduced budget from the income we had, but it would have meant having not quite as good a festival in terms of removing some elements or cutting a bit of cost.''
The budget given to festival director Rae Baker had included those reserves.
''She not only achieved [that budget], but in fact she came a little bit under.''
''Because we had reserves available, the considered decision was that we wanted it to be a great event for our community and for the destination, so we'd invest a little bit more by using some of those reserves. As a result we delivered what we believe was a fantastic festival.''
Mr Budd said because most of the festival's events were free, it had always required financial support.
In previous years that financial support had come from DQ's operating budget.
''I don't think it has ever run at a true break even - it has always required direct investment from Destination Queenstown, as the owner.
''We don't see it as a subsidy, we actually see it as a marketing investment in one of our biggest events of the year.''
Meanwhile, DQ and Lake Wanaka Tourism have announced they will join forces to develop a long-term tourism strategy for the region.
They will form a strategic advisory board to provide a united voice in identifying opportunities and dealing with ''destination management'' challenges.
It will consist of three members from each of the RTOs' boards, along with Mr Budd and Lake Wanaka Tourism general manager James Helmore.
Glyn Lewers and Matthew Day were elected to DQ's board on Thursday. Mr Lewers, a structural engineer and chairman of the Frankton Community Association, and Mr Day, commercial director at Real Journeys, were elected to the board's two general sector seats. They join incumbents Matt Hollyer, Jonathan Browne, Chris Ehmann and Michael McMillan. The outgoing board members were Greg Hunt and Lisa Nilsen.