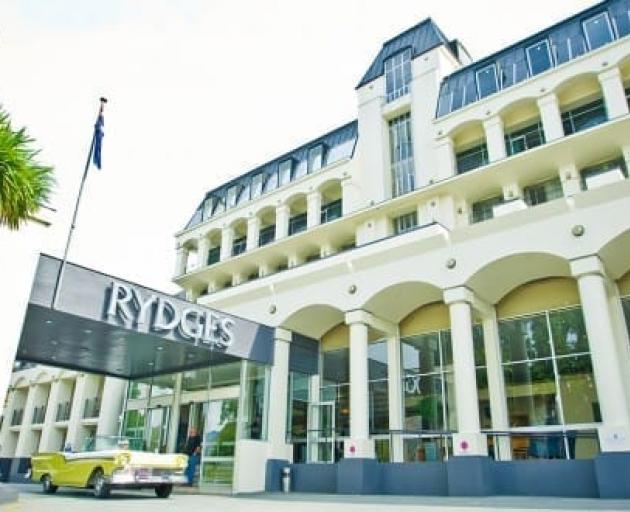 More than half the rooms at a major Queenstown hotel will be out of action for months next year after two wings of the complex were found to be earthquake-prone.
Eighty-nine out of the 165 rooms at Rydges Lakeland Resort Queenstown will be closed from the end of February for strengthening work to be carried out.
Queenstown Lakes District Council building services manager Chris English said the council had carried out a district-wide review to identify buildings that could be quake-prone.
Using Ministry of Business, Innovation and Employment identification methodology, the Rydges was one of 45 buildings to fall in that category.
"Rydges Hotel has been very proactive in working with council on this, and as a result we have requested a seismic assessment of their hotel building."
However, Simon White, general manager of the hotel owner Event Hotels New Zealand, said it first identified the issue about two and a-half weeks ago through a consulting engineer's report prepared as part of planning for an upgrade of the wings.
The company contacted the council about the report two days later, and it was only on the day it met council staff that it learned the hotel was one of 45 buildings in the district identified as potentially earthquake-prone.
Mr White said 89 rooms in the east and west wings were affected.
The hotel's central building, which was "above the seismic threshold", would continue to operate with 76 rooms and conference, restaurant and bar facilities.
Under MBIE rules the company had up to 15 years to bring the two wings up to minimum standards, but had decided to carry out strengthening work as quickly as possible and then proceed with the already-planned upgrade.
Once its engineering report had been peer-reviewed, the company would begin working on a remediation plan with its engineers and architects, Mr White said.
Until then he could not say how long the work would take.
In the past two days, staff had contacted all future guests staying in the two wings and offered cancellations to any who "felt uneasy" about staying at the hotel.
They were still "discussing the options" with guests with bookings after February 28.
He could not say how many hotel staff would lose their jobs or have reduced hours as a result of the partial closure, although those affected would be "variable staff".